Hello!

My feedback is here

I am looking for accessories for 2 outfits I am planning for an upcoming convention.

The first is centered around this skirt from Anna House: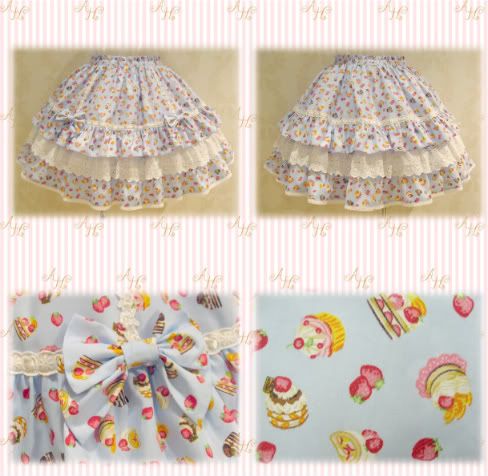 I am mainly looking for socks. I was thinking maybe white socks with strawberries (I have seen the ones I am thinking of from Heart E) but any suggestions are welcome. I prefer OTK or knee highs but will look at any. I will also take a look at bags and blue shoes in size 22 or 22.5 cm. Any hair accessories and other accessories you think might compliment this skirt would be very helpful too! All suggestions (as long as you think they would look cute with this) are welcome. I am not looking for brand but will consider it if you have it.

Secondly, I am looking for hair accessories for Baby's Chocolate Fairytale Fascinate JSK in pink.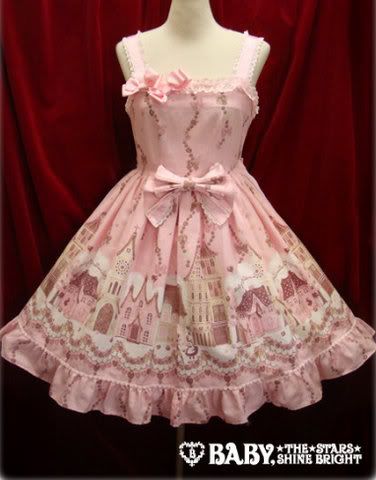 I am not looking exclusively for the Baby matching headbow but would like it if you are not offering it for too much. I am not sure that style would look very good on me so I am open to other offers too. I have shorter hair and will not be wearing a wig so I do not want hair ties but anything else is ok. I do not need socks or shoes for this outfit but any other suggestions/offers for accessories are welcome!

Thanks so much for your help!