Hi, here a few things I have for sale ! Please don't hesitate to ask questions, I'd be glad to help you ^^
- Payments are to be made by paypal (in € currency if possible, +5% fees), bank transfer or checks for french people
- Shipping fees are not included in the price. It will be my pleasure to let you know the several methods of shipping you can choose and their prices ^^ I'm not responsible for lost packages
- No trades please, I'll accept holds depending on the feedback of the person and with a non refundable deposit for a limited period
- First person to leave her paypal address gets the item, but leaving the paypal address means you're actually willing to buy the item. If you have questions, ask them first ! I'll treat every offer depending on their time of arrival.
- Item goes to the best offer
- I don't smoke but have a cat which doesn't come near my clothes. I'll remove the cat hair anyway in case there are some on the clothes, it happens sometimes.
- I'll try to reply to your questions as fast as possible but live in a different timezone (France) so I'll do my best, please be patient ^^
- I have many positive feedbacks
here
!

BtSSB Flowercart Embroidery JSK in black


[
Picture Worn
] [
Proof Picture
]
I've bought this dress second hand and it's in great condition. It's a gorgeous collection from 2006, very old school and refined ! The only defect I'd find is that the black fabric isn't as black anymore, it's slightly lighter but that's all, the embroidery is in perfect condition as is the lace. It used to be my favorite dress, so easy to wear, but I don't wear it enough to keep it. There is back shirring, from 80 to 90cm bust and 64 to 72cm waist, 96cm long. 120€

Bodyline Floral JSK in beige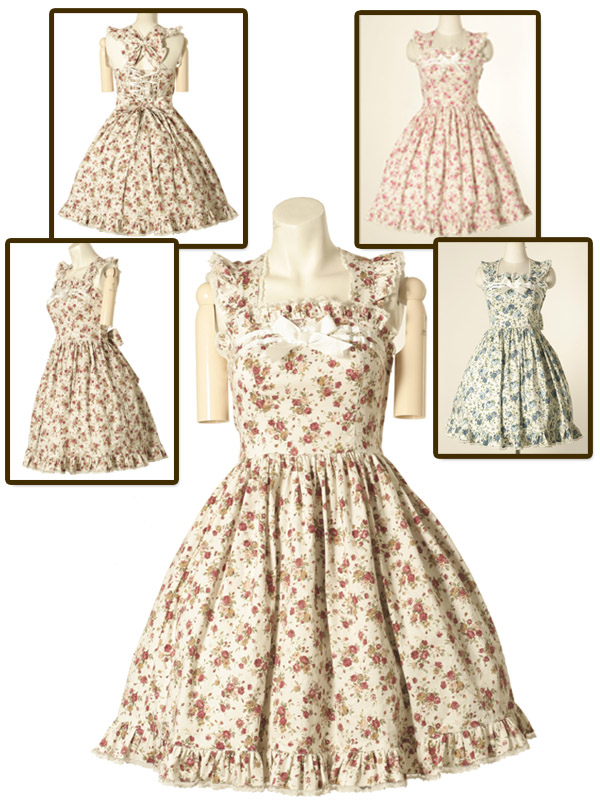 [
Picture Worn
]
Worn twice, I'm its first owner. It's a beautiful classic piece from Bodyline, very easy to wear with brown or wine. With back shirring, from 82 to 92cm bust, 64 to 74cm waist, 94cm long. 25€

I still have a HeartE and Baby cutsew for sale here :
http://egl-comm-sales.livejournal.com/15739695.html
Feel free to make offers for these !