Hi!

I'm in Japan for the week and managed to find some Chocomint star dangles tonight!

$20 each plus shipping (please note that I won't be back in the USA and able to ship until the 18th, but it'll be domestic shipping of $5 if you're also in USA) First to leave their paypal address - I can't do any holds right now.

ETA: I currently have 2 pink and 2 gold stars still available!! Leave your paypal if you're interested!


EGL feedback: eglfeedback.livejournal.com/689008.html

Pooh Bear is to prove this my own photo: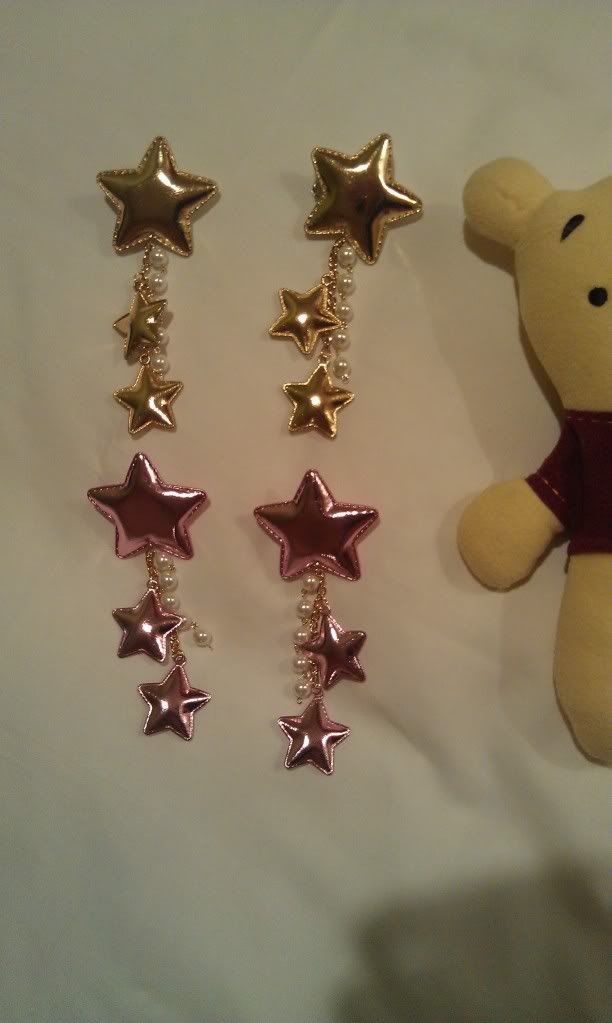 Thanks for your interest!