- I ship from Australia and prefer Australian buyers over international ones, but I will not discriminate! All welcome.
- First person to show interest in the item takes priority, but please make up your mind quickly. I won't wait for your answer for two days.
- I will accept offers via PM, but priority stays with the first person to comment/PM me, PM's do not take priority.
- I will ship items off 1-2 days after payment, I usually go within a day if the payment is made while the post office is open.
- Shipping is not included in the price, please inquire for shipping quotes.
- My feedback can be found here.
- I am very much interested in trades! My wishlist is here.
- Please ask for more photos if necessary! I'm happy to answer any you may have.

SOLD, SORRY. 1.) Baby the Stars Shine Bright pinkxblack tartan bustle JSK - trade or $140USD before shipping OBO.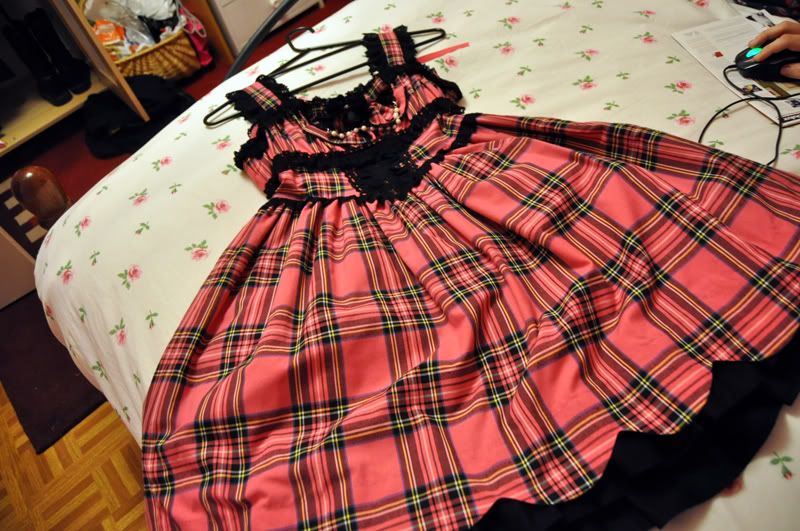 Other pictures:

Closeup of front: http://img.photobucket.com/albums/v600/Nattz/dress_closup.jpg
Closeup of back and shirring: http://img.photobucket.com/albums/v600/Nattz/dress_back.jpg

I bought this from Fairy Angel two months ago and haven't worn it. I thought I'd take a chance in it fitting (since FA don't mention sizes on their site) and it turns out my bust is just too big. D: I'd been eyeing this JSK for a while now, but it just wasn't meant to be!

There's a panel of shirring in the back, but it doesn't stretch as much as other shirring panels do.
Hellolace entry:
http://hellolace.net/wardrobe/baby-the-stars-shine-bright/type/jsk/item/134/

2.) Metamorphose Room Print headbow (NWT) - trade or $35USD OBO (make offers if you don't like my price).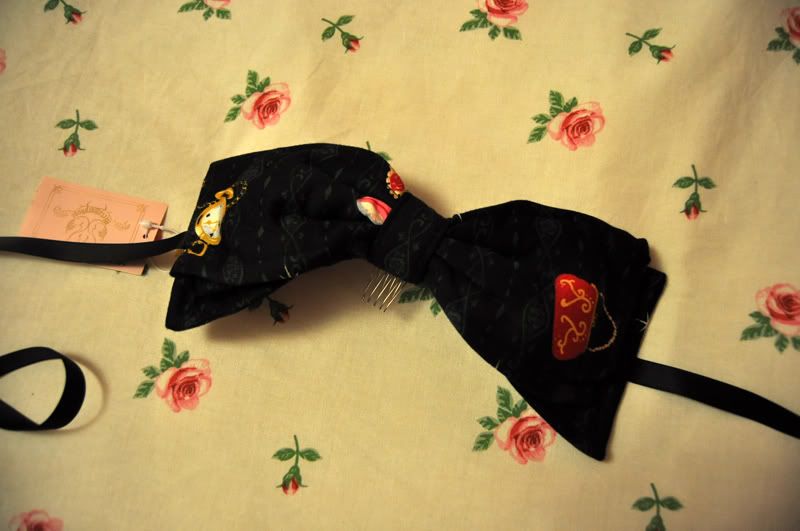 Other photos:
Back: http://img.photobucket.com/albums/v600/Nattz/room_print_bow2.jpg

I bought a Room Print skirt and this came with it. I don't think the person before me has used it since even the tag looks brand new. Wired! So you can alter its appearance however you like. I can take a photo of how it'd look on a head, please just ask!
I simply don't look good in this, hence why I'm selling it. I will trade for other headbows, accessories, etc.

3.) Metamophose Lucky Pack poodle socks (NWT) - trade or $15USD OBO, or $10 with the headbow above.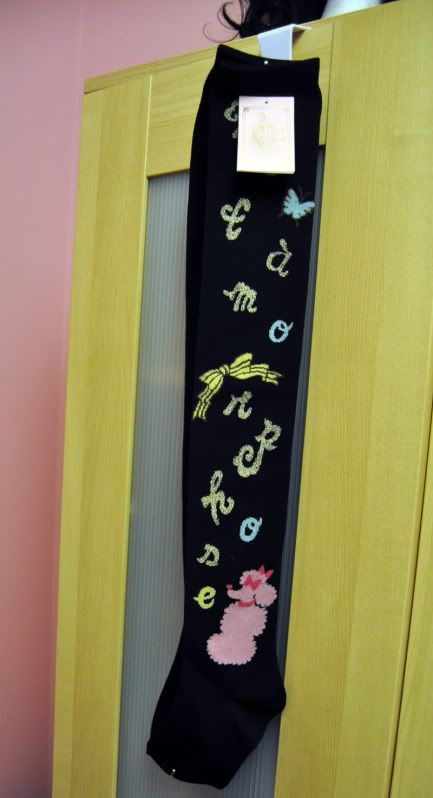 I received these in the latest Lucky Pack, but unfortunately I just don't have anything to coordinate them with. ): I believe they look like OTK socks, but I could be wrong. Really soft and stretchy!