I accept paypal payment only. The first person to comment with their paypal address, ready for an invoice will get the item. Here is my feedback: http://community.livejournal.com/eglfeedback/494508.html

Metamorphose Kimono Print High Waist JSK, from 2010 release:
For sale is a Meta Kimono print jsk from 2010's kimono print releases. The color is a rich turquoise made in a detailed kimono print. I only wore this dress once very briefly.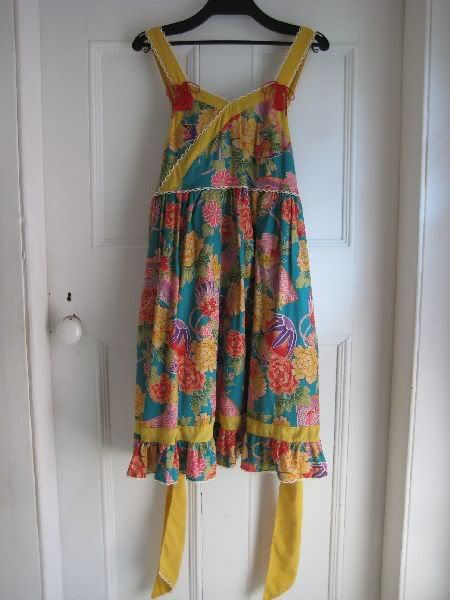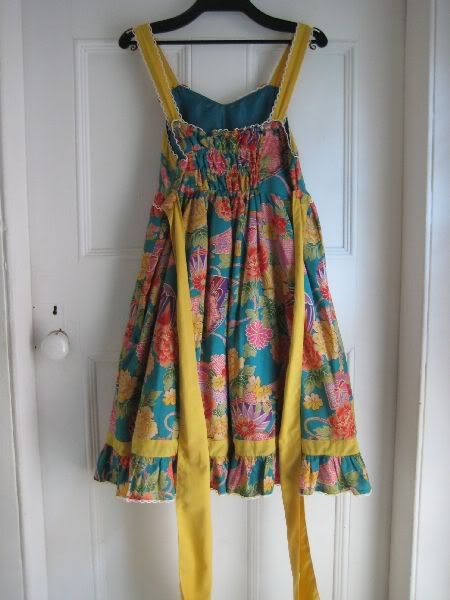 I moved the shoulder strap buttons further down on the straps to allow for a longer torso. However, it left a small hole where the thread of the button used to be. Below are the photos of both holes on the straps: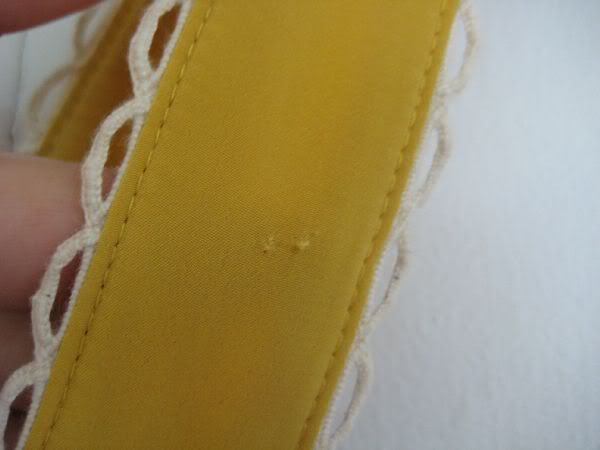 The buttons can be easily moved again if you wanted to make the straps shorter to fit you. Meta leaves extra length on their buttoned straps for this very reason I believe.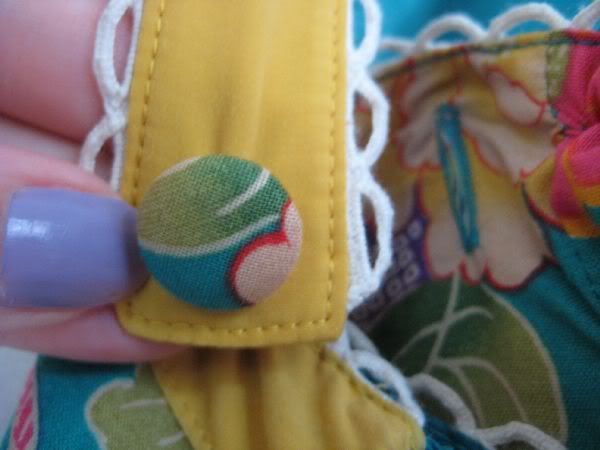 Photo of the current position of the button.

Here is a link to Hello Lace's page about it: http://hellolace.net/wardrobe/metamorphose-temps-de-fille/type/jsk/item/85/
Hello Lace lists the measurements as:
89cm length, 86~100cm bust, 74~88cm high waist
However, it is now 95cm long from shoulder to hem because of the lowered button placement. Please note that you may have to move the button to suit your torso, and this will change the length of the dress yet again. I cannot guarantee the fit for your body, even if you fall within these measurements, and I cannot accept returns because of fit.

The price is $150, OBO.

Shipping within the US is $5.95 for Priority mail. International is $15 for airmail. Please note, I can only ship international packages on Saturday because of my work schedule.

Thank you for looking!