The prices do not include shipping and are in Euros.
- Paypal only, no extra fees :)
- I'm not responsible for lost, stolen or damaged packages.
- The one that can pay first, or highest offer will get priority.
- I've got feedback here and for GO here
- I have cats and a dog, so allergic buyers beware.
They aren't allowed in my room, where I keep the items I sell, but sometimes one manages to sneak in.
- To convert currency, use XE
- Shipping includes the price of the packaging



Innocent world knit cardigan: €70 or trade for a cardigan/blouse to match this chocolate x cream JSK
The cardigan is extremely stretchy and fits a wide range of sizes, selling because it's too big on me.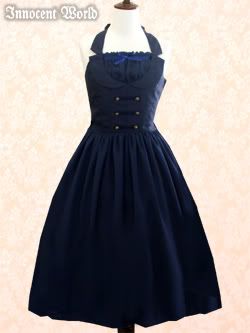 IW Beluga JSK, in navy, short: €175 pending payment
Pictures of it worn here
I would prefer to trade this lovely JSK for some other classic or gothic item.

Worn once, selling because the measurements on the IW site are completely off and it's way too big on me.
I spent over €240 on this dress because of shipping and customs, so I won't go lower than €175, but I'm interested in trades or partial trades.
The front part of the JSK can be removed, and the skirt itself is made of lovely chiffon material.
It's an absolutely beautiful design and a very unique style. It's great for classic, but you can also style it in a more nautical way!


The bust measurements are difficult to take because it's a halter JSK, but it can fit a big range of measurements!
I'm B: 80 and W: 58, and it's way too big on me (this picture was taken without stretching the shirring)

Bust: 85cm~95cm (probably even more)
Waist: 65cm~ 76cm




Black x Blue wig: €25
New, never worn. This style has a lot of hair and is perfect for gothic coords!



Blue x Pink wig: €25
New, never worn. This style has a lot of hair and is perfect for sweet coords :)



Burgundy wig: €9
The price reflects the quality, it's very shiny , but there is a LOT of hair!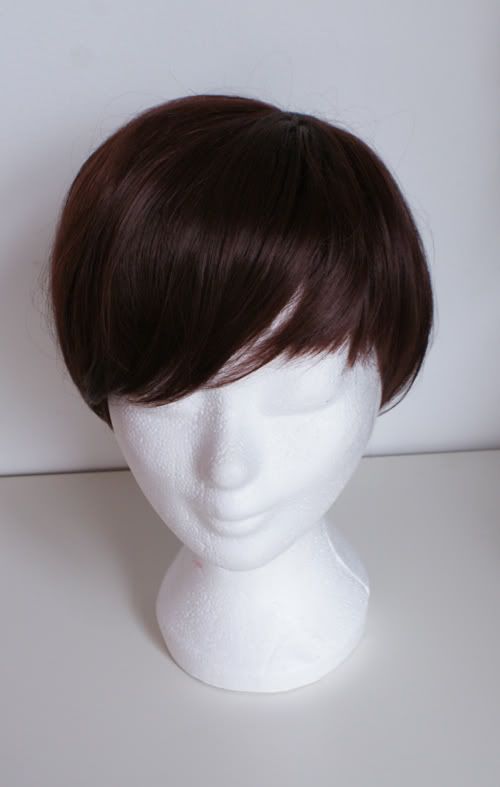 Short chestnut wig: €12
Cute style, only tried on, but it doesn't suit my face very well. Very easy to make different styles,
but I'm not sure if it's heat resistant.