Hello!

Things of Note:

I. Shipping is for within the U.S. If you want something shipped internationally, please ask. I will happily combine shipping, as well.
II. I'd prefer to do the transaction over Paypal.
III. I'm tentatively open to trades--I like Mary Magdalene, Victorian Maiden, Juliette et Justine, Beth, Innocent World and Baby, the Stars Shine Bright. Offers are also considered.
IV. I have a cat at home. The clothes are clean and cat-hair free (of course!), but I thought you ought to know in case you have really severe cat allergies.
V. Items will go to the first buyer to leave their PayPal.
VI. You probably want to see my feedback... so here it is!
community.livejournal.com/eglfeedback/593169.html

Proof of ownership: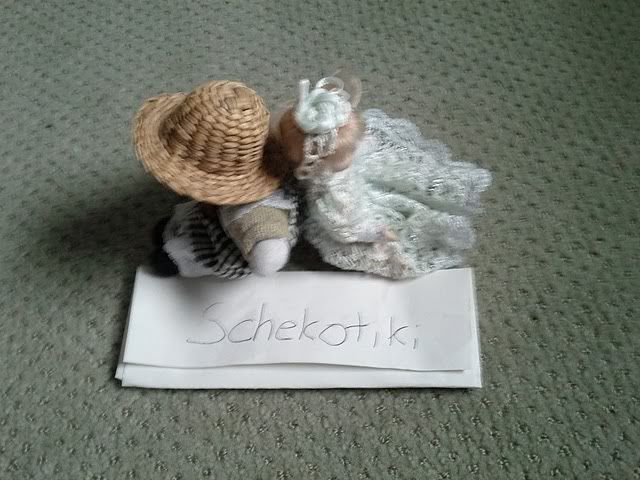 Dollies!

New: Alice and the Pirates Rose Jail Frill Skirt in Off-white/Pink
SOLD
Repost: Victorian Maiden Fairy Doll Jumperskirt in pale blue
SOLD

Repost: BtSSB Gingham Skirt (Proof photo doesn't have the dolls because I took it a while ago, but I'll gladly take more photos upon request)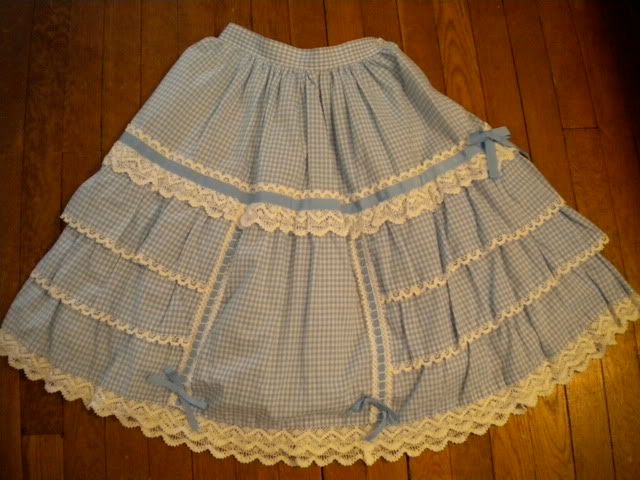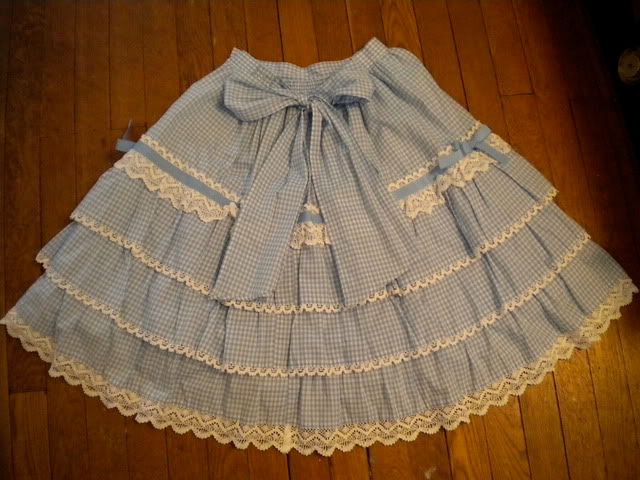 I bought it off Yahoo!Auctions, but it looks new, with lovely pastoral Rococo side frills and pretty grosgrain ribbons.
Length around 23 inches, waist 24 + a couple of extra shirring inches.
PAYMENT PENDING

Candy Violet Classic Pink Skirt



Aw, this is a classic! I bought it new from Candy Violet back in my beginner days, and though I'm moving away from sweet, I think this is a beginner's/staple piece in the best way (gorgeously made and very versatile). Its only flaw that I could find was a slight discoloration on the rose lace, but this was very difficult to photograph and is not noticeable when worn.
$58 45 plus $7 domestic shipping.

Thank you! Have a lovely day, wherever you may be.