- I ship from Australia.
- I have pets at home, though they're not in contact with my clothing, some fur may be attracted, so please beware.
- I would really prefer to trade this dress, but I MAY consider selling. See details below.
- My feedback page is here.
- For my complete list of wanted items, please refer to my Journal entry here.
- If you want to trade with me, you must ship your item off via tracked and insured post. No exceptions as I'll be doing the same for this JSK.

The reason I am wanting to trade the below items is because I thought it was my style, but turns out it isn't ;__;. As much as I love this, I wouldn't wear it and it'd just lay around in my wardrobe.



a.) Moi-Meme-Moitie black JSK.
Hello lace information: http://hellolace.net/wardrobe/moi-meme-moitie/type/jsk/item/20/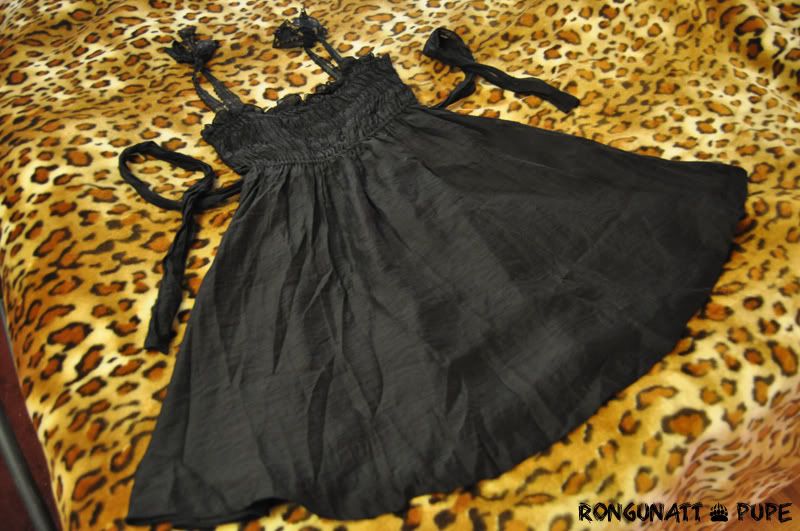 Condition: Bought from another seller about two and a half months ago. I've worn it once myself, not sure how many times it was worn by the last owner. The bottom thread some how came undone on one side, but I took it to be repaired yesterday and it looks good as new, so no flaws found.
Trade for: I would love red items, but I'd love some more black, white or blackxwhite items. Partially shirred AP, BtSSB or Meta JSKs/OPs are good. I'm also interested in cutsews, socks, parasols, berets and bags. Please also see my complete wishlist for anything you might have that I will want!
Size: Pretty much "free size". Can stretch pretty far since it's fully shirred. The min. measurement is a typical MmM size.
Price if no trades: Offers above $150USD before shipping, please.

Thank you very much and have a lovely day/night! :D

My measurements are as follows:
Bust: 39"
Waist: 33"