DS: 1 wig, 1 jsk and many socks
Location: Chicago, IL, USA
Payment: Paypal
Feedback: "jolarocknrolla" on ebay
buying/selling feedback on DOA, on LJ ... and now EGL Feedback

All prices listed are BIN. prices do not include shipping. shipping w/in the usa is $8 for priority mail w/ tracking, flat rate (I can do a pair of socks first class in the usa w/ tracking for $3.50). Outside of the usa it's $25 for small packages and $45 for large (jewelery, or 1 pair of socks would be small, a jsk or purse would be big), will include tracking and insurance up to $100. No trades. feel free to make me an offer if you like but i will sell to the first person who will pay the BIN.

international: i could do first class which has no tracking but i would ONLY accept this option if you paid as a personal "gift" through paypal.

Please do not pm since i don't always get notifications. first person to leave their paypal here gets it, MUST note country and shipping option.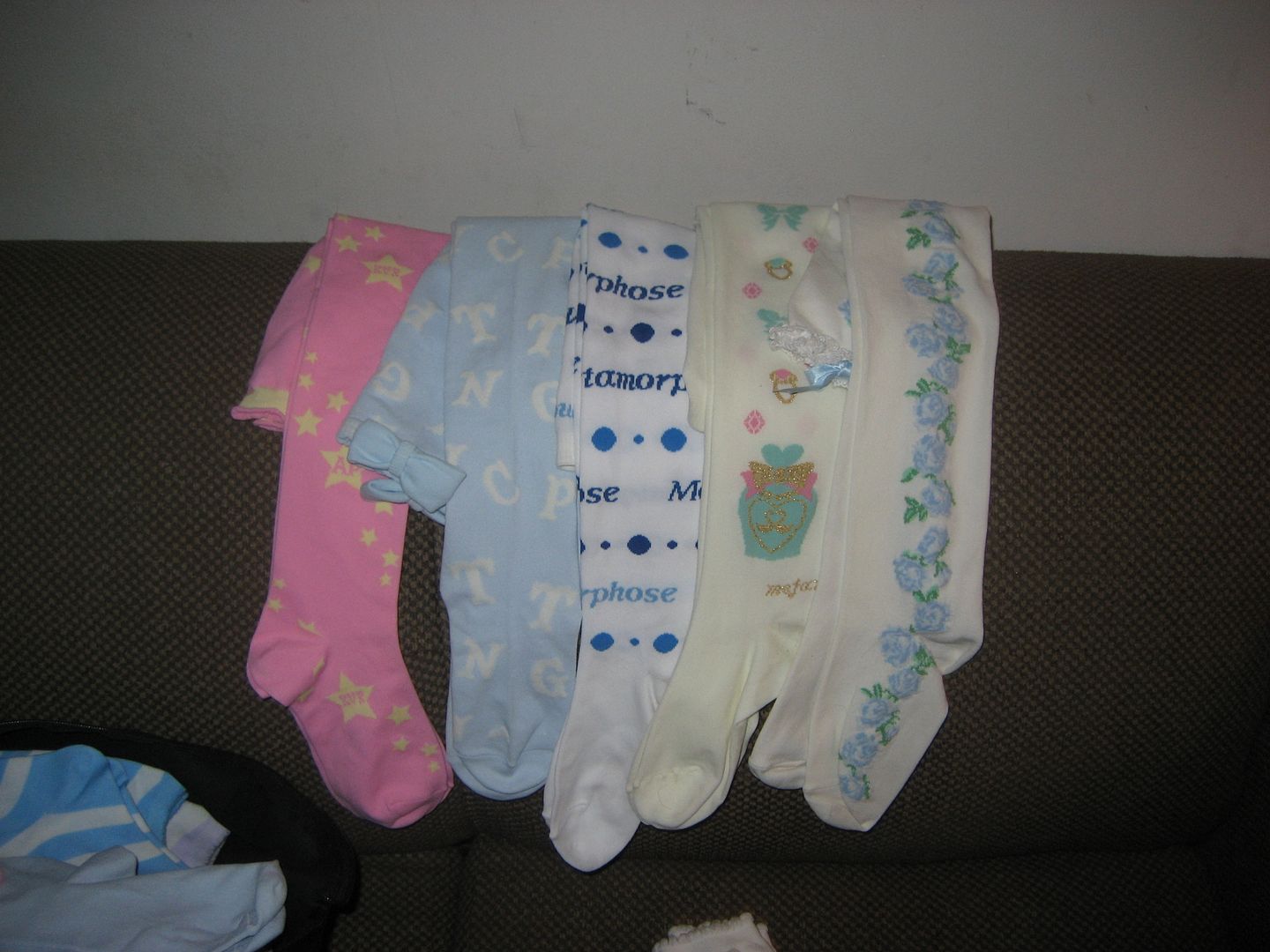 1) AP pink/yellow otk $40
2) AP sax alphabet otks $38
3) Meta blue/white worn once $27
4) Meta perfume bottle, worn has some staining at bottom of feet $20
5) AP ble/white (lady rose?) otks $35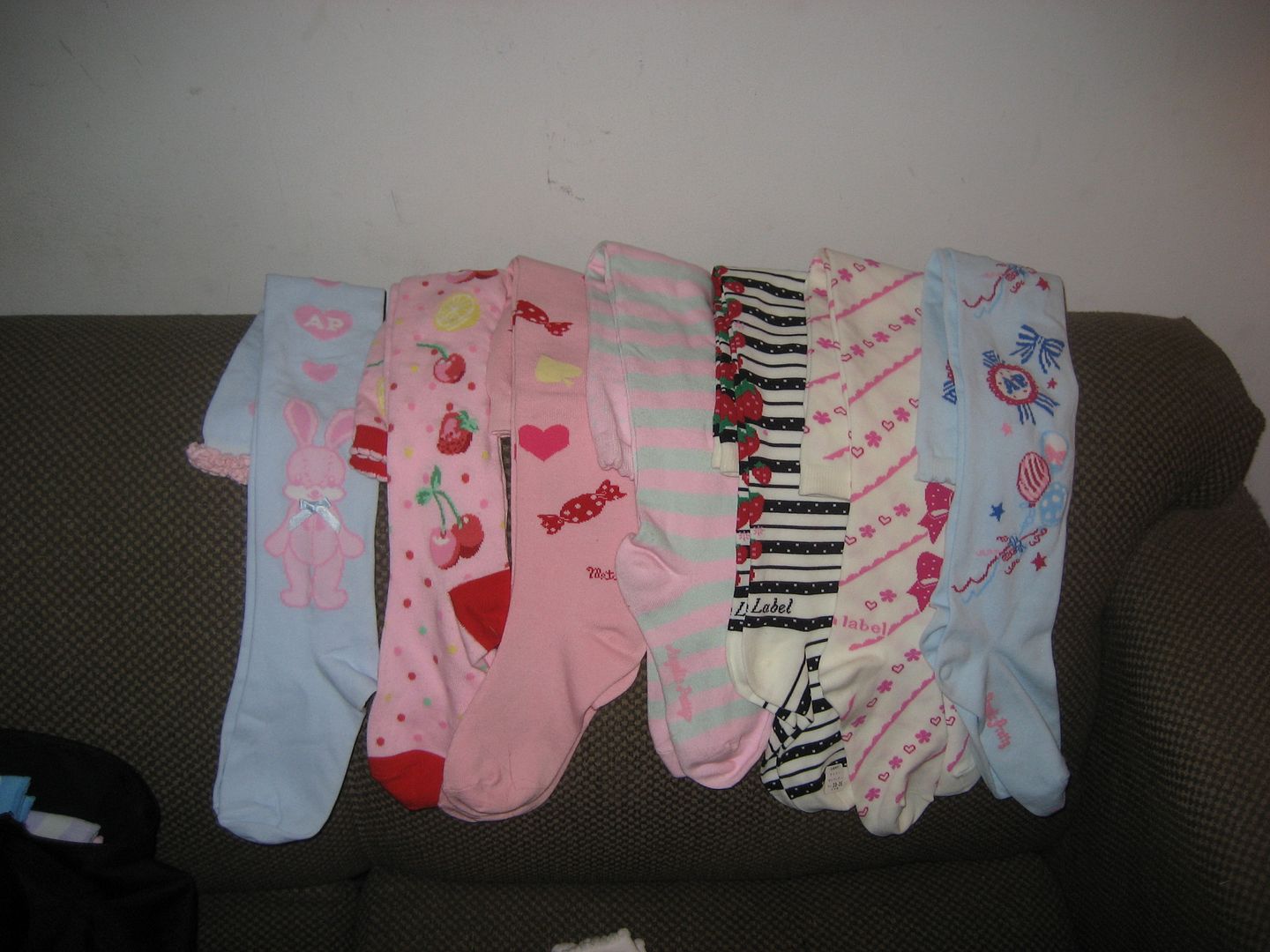 6) AP sax/pink bunny socks (2nd hand) $40 - ON HOLD until 8/10/11
7) AP pink/red (2nd hand) $35
8) Meta candy otks $30
9) AP luckypack sax pink? (2nd hand) $27
10) Meta black stripe strawberry $33
11) Meta pink white $28
11.B) AP Merry Making Party pale blue $30




12) AP Candy stripe sax $40
13) AP Candy stripe violet $40
14) AP Candy stripe pink $40
15) AP red/white $35
16) AP violet white $33
17) BtSSB 2nd hand $30
18) BtSSB pink (has signs of pilling and wear) $25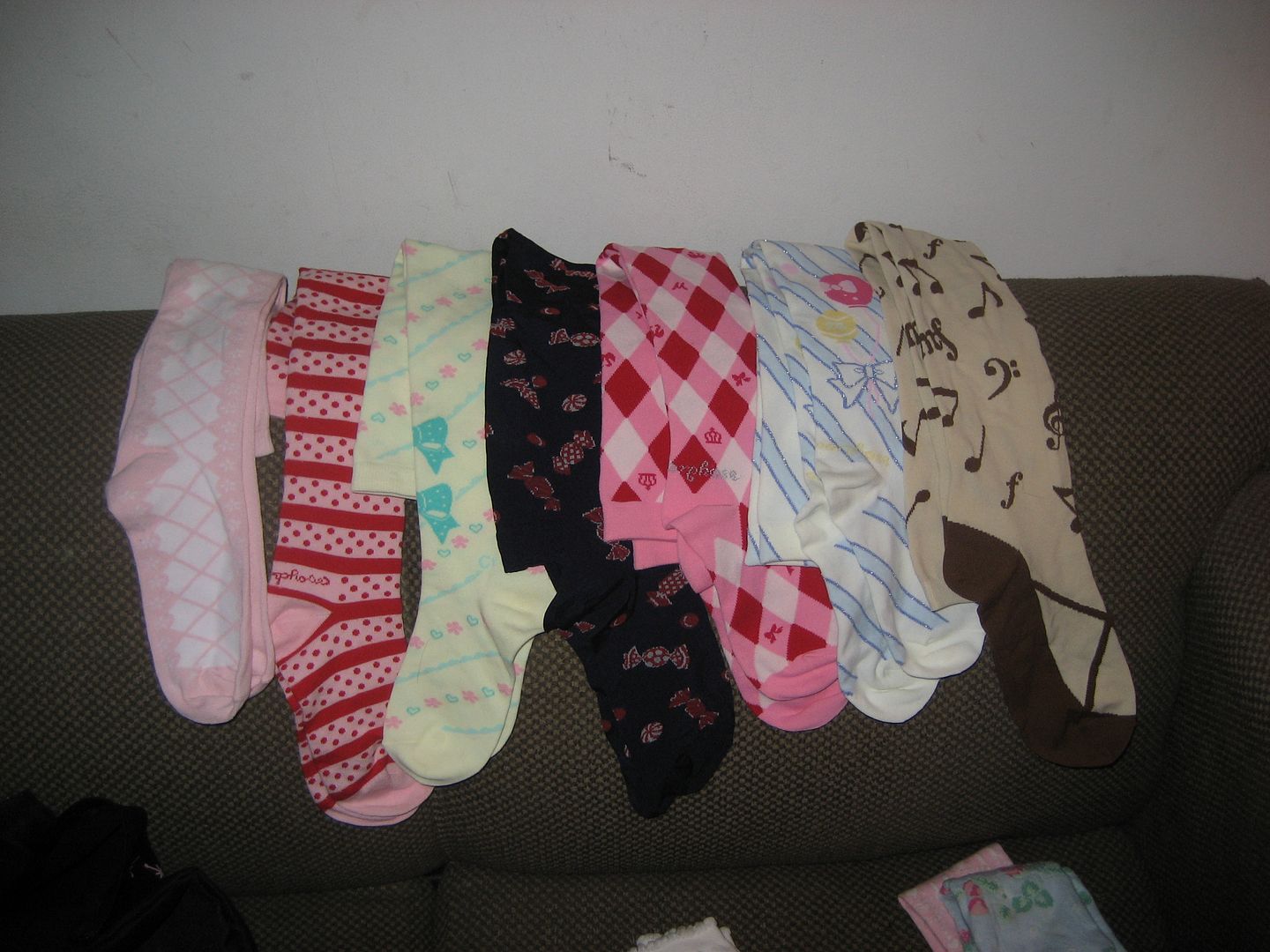 19) Secret shop pink $7
20) Meta pink/red $28
21) Meta minty? $28
22) --------
23) Meta pink red plaid $28
24) Meta blue popping baloons $28
25) ETC? Brown melody $23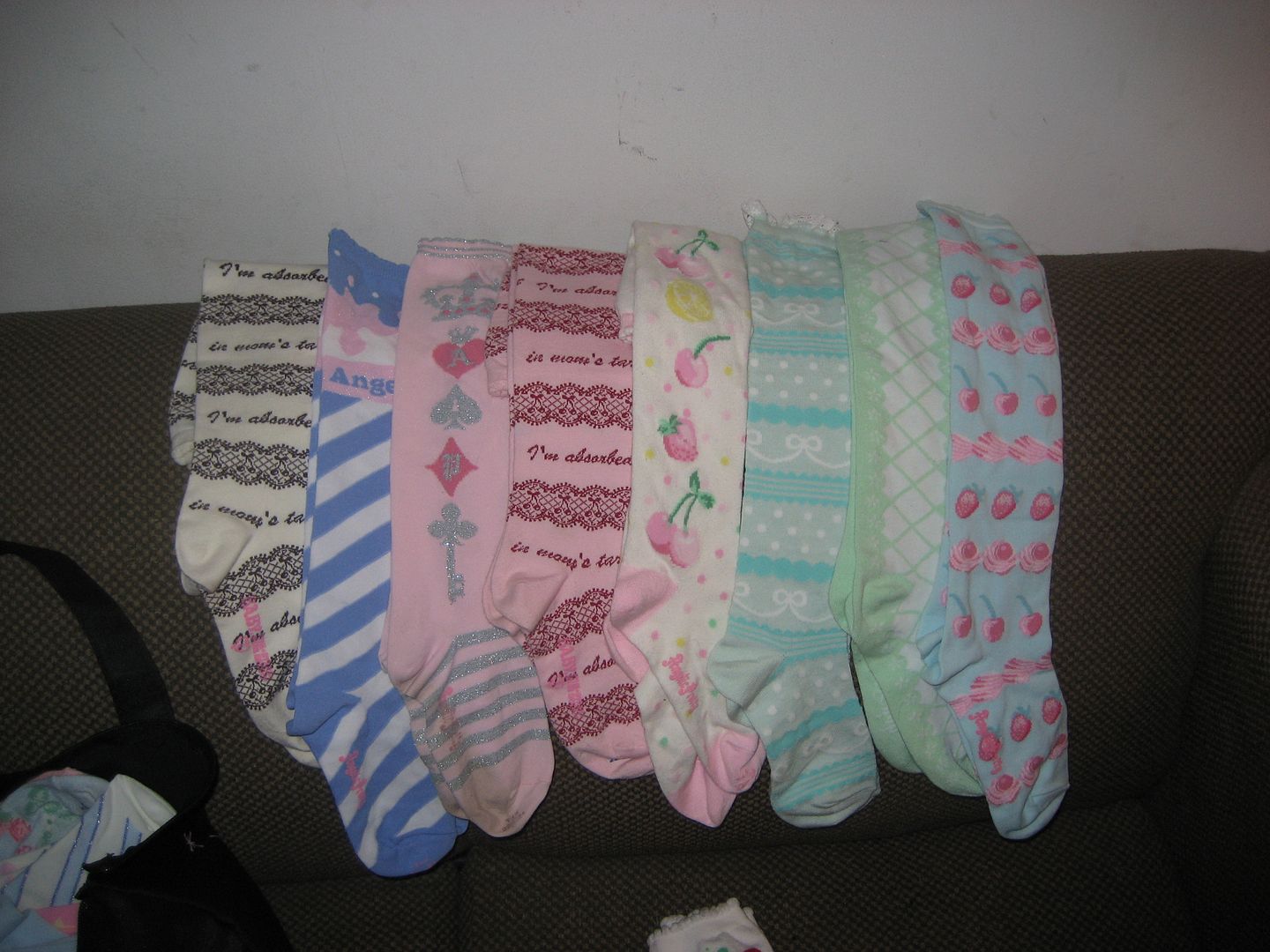 26) btssb brown white $30
27) --------
28) AP pink silver (2nd hand - staining on bottom of feet) $28
29) btssb pink berry $30
30) AP fruit 2nd hand $30
31) AP mint $28
32) SS mint $7
33) AP sax Whip cherry berry high society $35




34) Meta twinkle journey violet $32
35) Meta mint strawberry stripe $28
36) AP red pink marine (tried on) $32
37) Btssb white strawberry socks 2nd-hand $30
38) ------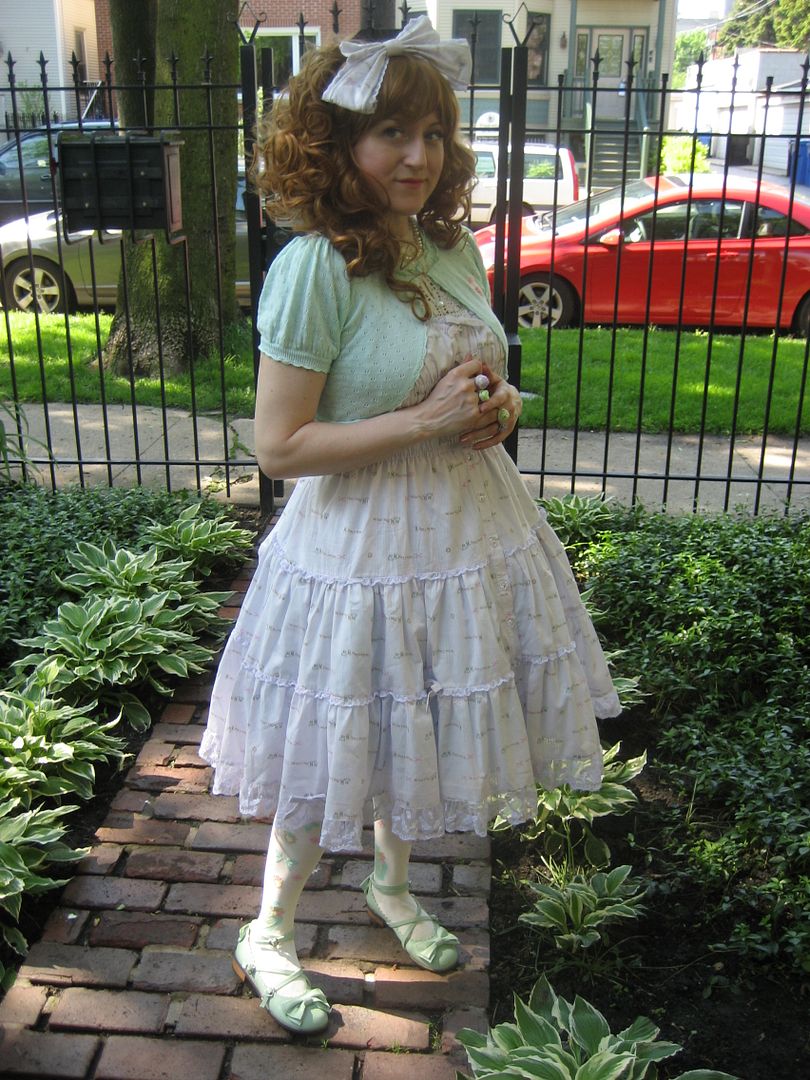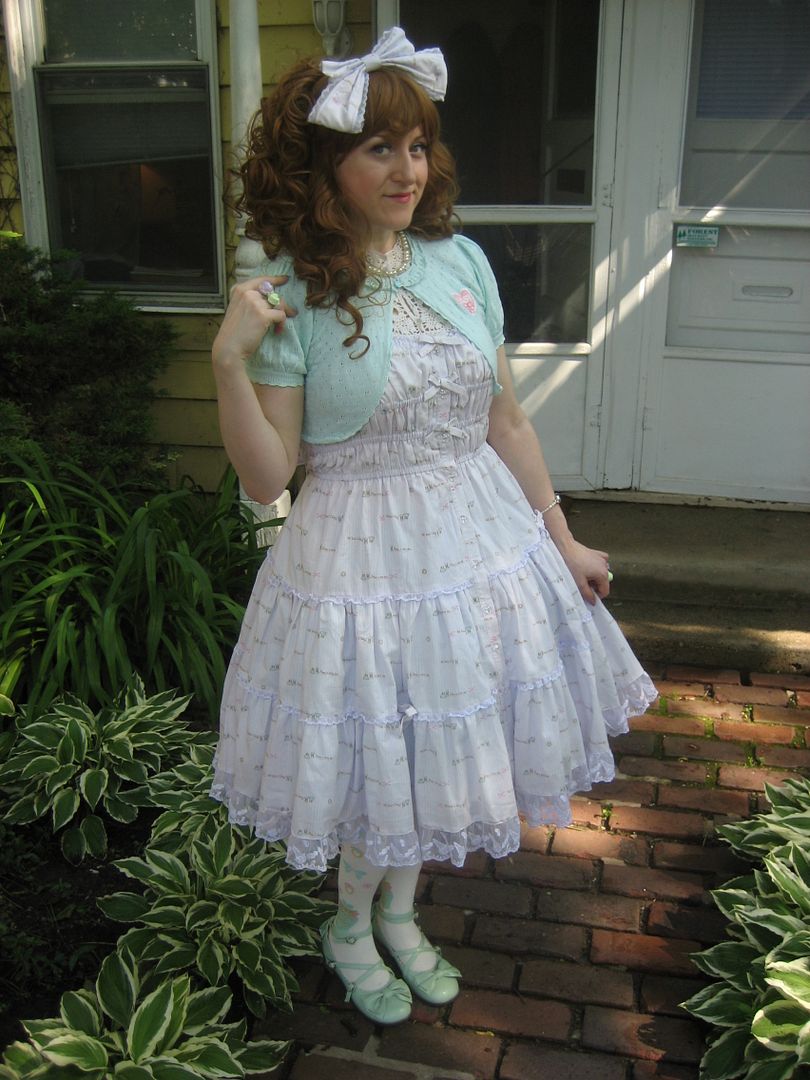 39) gabalnara wig, light brown, long curly (worn once over wig cap) - in the photo i'm wearing the curls up! $50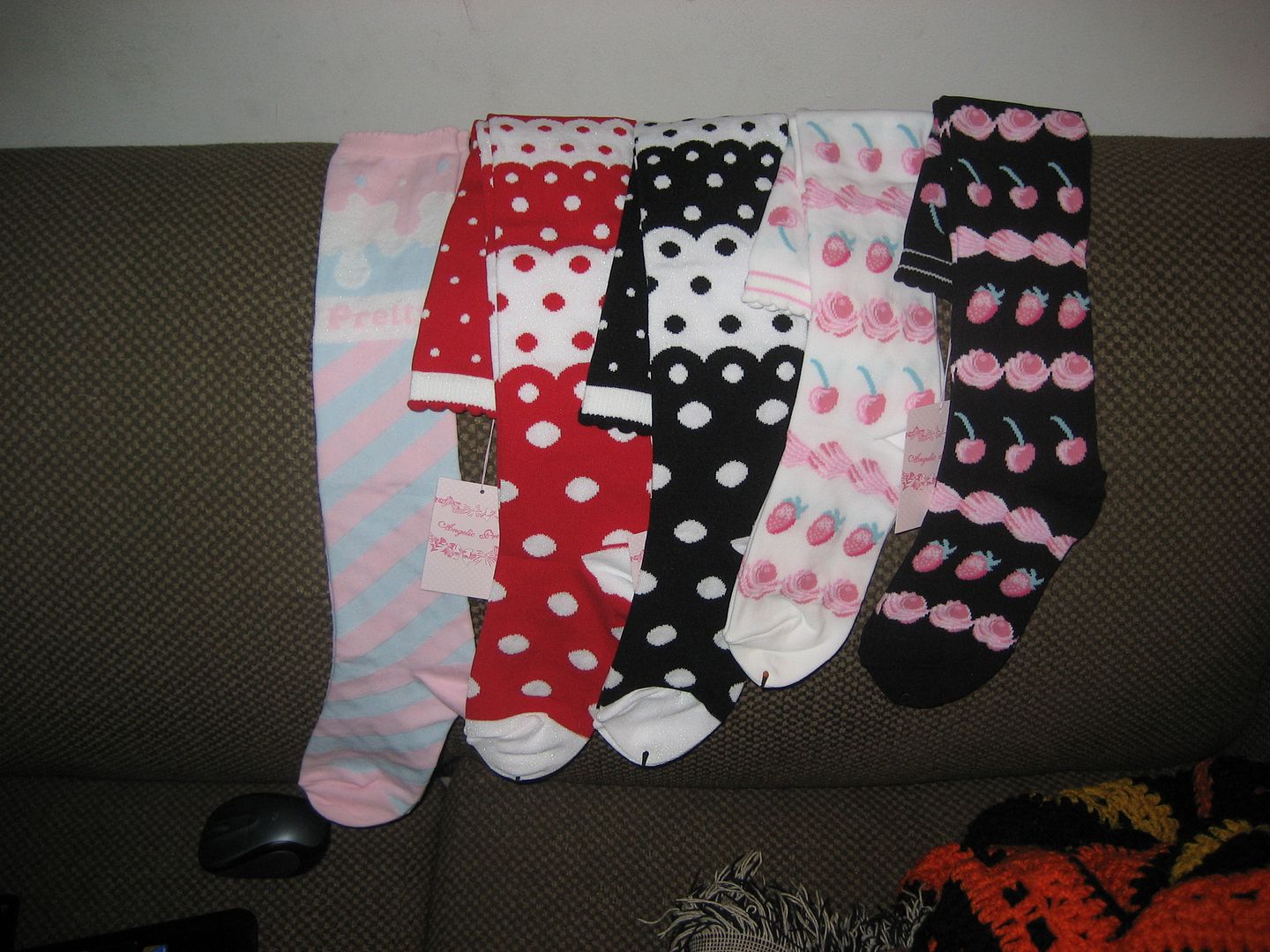 40) Milky Planet icecream sax/white/pink $40
41) Cream soda overknee red $35 (yes i have 2 of these!!)
42) Cream soda overknee black $35
43) Whip cherry berry high society white/pink $35
44) Whip cherry berry high society black/pink $35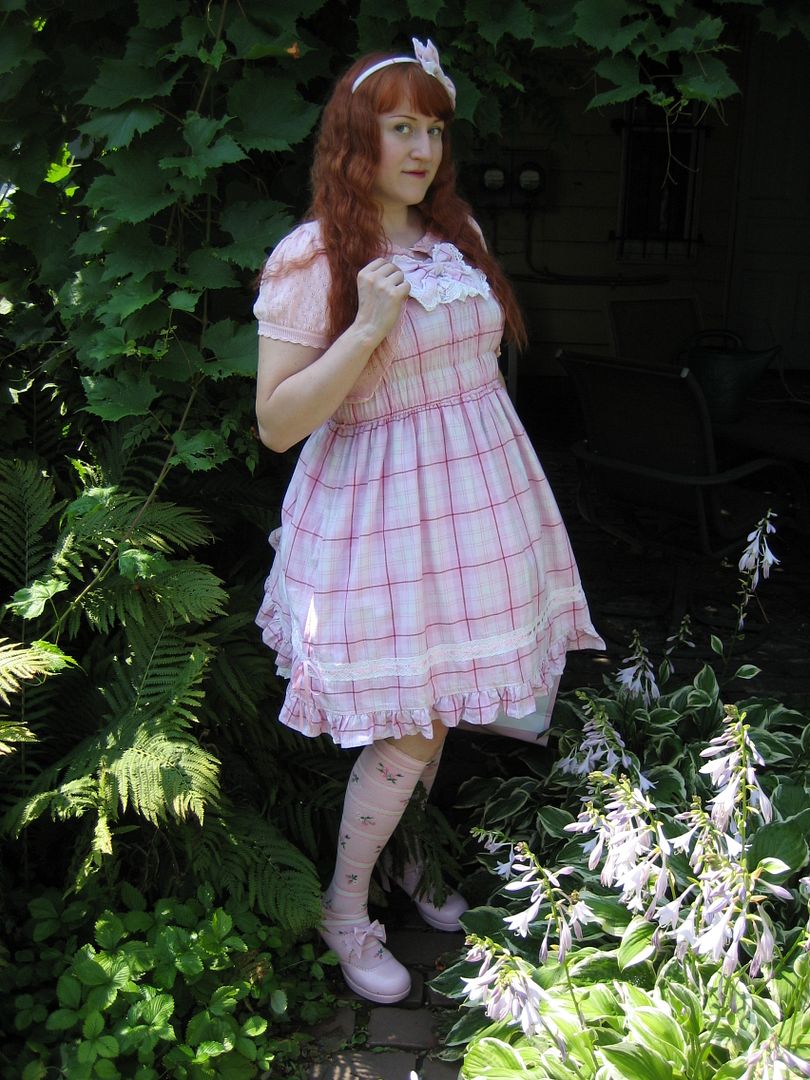 45) BtSSB light pink check bustle-back fully shirred jsk comes WITH the headbow $150




46) AP strawberry pink dress - it has shirring in the back, i'd say the bust is 32"-36" tops and a waist of 28-32" or so, has waist ties (inexpert measurements) $120




47) AP pink/white Wonder Cup Pochette Bag (barely used)$110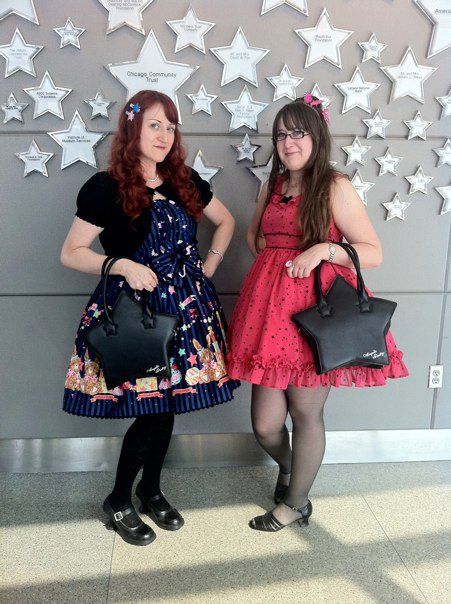 48) AP black star bag (just used at one meetup - i paid $165 to my SS) $135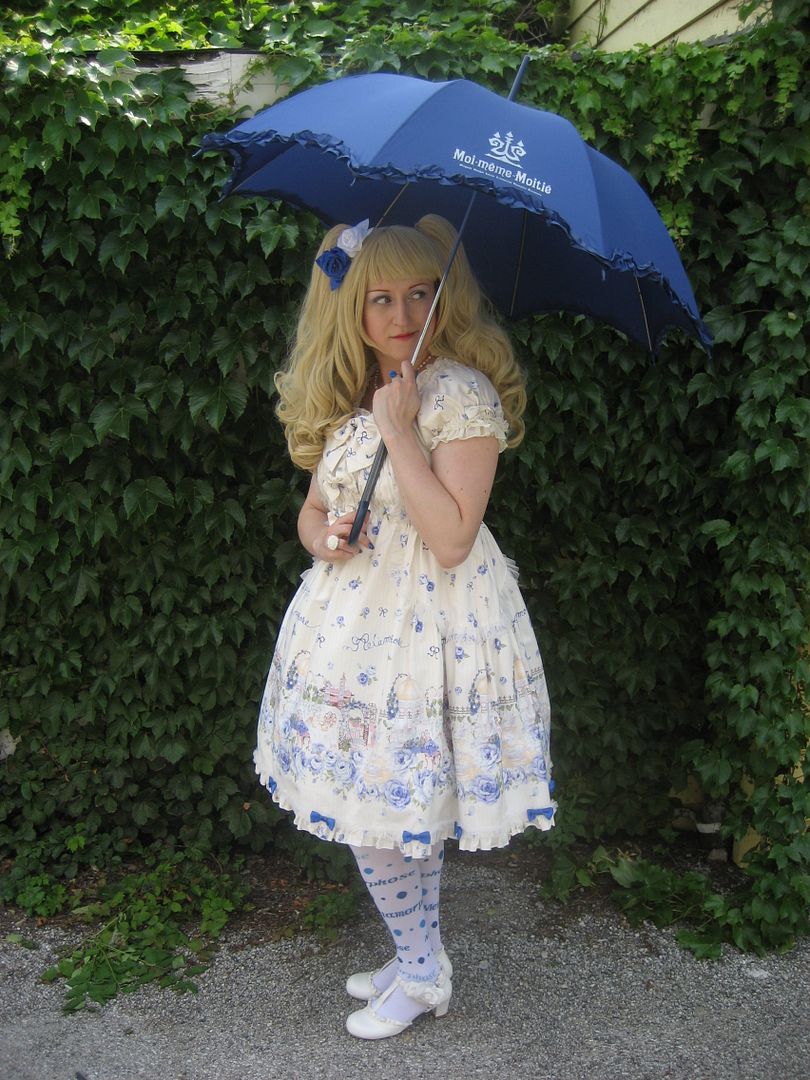 49) GLW blond $48 (bangs trimmed - only worn w/ wig-cap)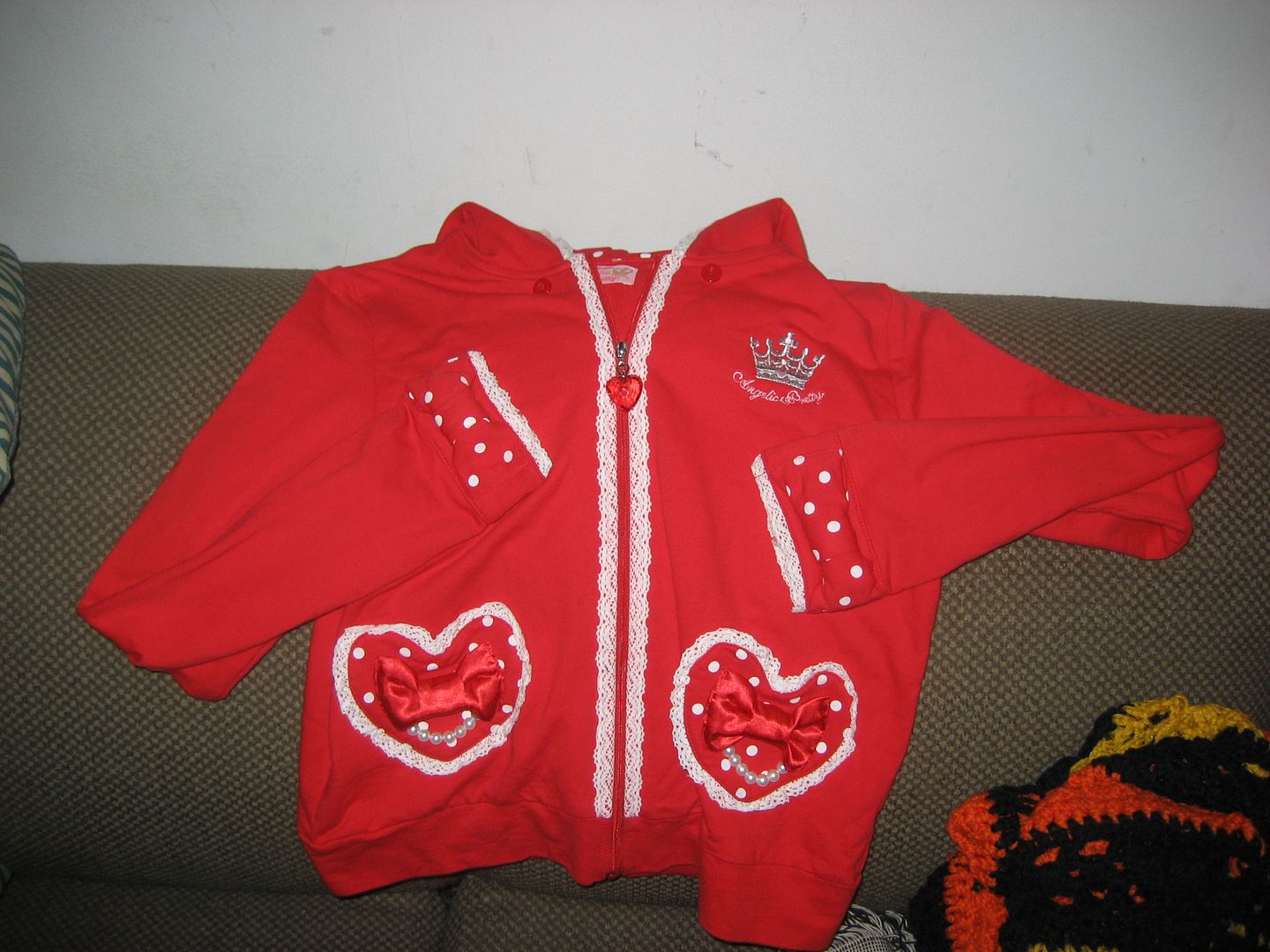 http://hellolace.net/wardrobe/angelic-pretty/type/cutsew-and-knit/item/51/

50) AP red/white Polkadot Heart Pockets Parka (no ribbon)
$85

OLDER SALES: HERE and HERE and here