terms of sale:
-Prices are in USD
-Shipping is NOT included
-If you wish to purchase an item please tell me your location/ zip code so I can calculate shipping
-Insurance and tracking is extra, please let me know if you want these services.
-I am not responsible for damaged,lost or broken items once shipped.
-Shipping prices include packaging materials and delivery confirmations (within us)
-I accept paypal only, no e-checks
-Items go to the first person who supplies me their paypal address
-No holds
-No trades, please don't ask
-No local pick up
-I am currently NOT accepting offers
-I am currently NOT shipping to Italy
-I will only ship to the UK fully insured and tracked!(starts at $30)
-Invoices must be paid within 24 hours
-I reserve the right to refuse sale to anyone
-If you commit to buy and then cancel the invoice, I will leave you negative feedback!
-Colours may differ slightly due to monitor settings
-All sales final. So ask any questions before you buy!
*International buyers, if you wish to have your item shipped first class, I will only accept paypal payment as a gift*
feedback http://community.livejournal.com/eglfeedback/217351.html

Angelic pretty striped pleated salopette & barrette yellow x blue
$200
condition: used, needs to be pressed
Measurements: 78cm length, 92cm waist
I WILL NOT SPLIT THE SETSOLD


Angelic pretty fluffy bunny-chan cutsew parka black x white $80
condition used and washed, i feel the fur around the hood is not as bright white as when i first received it.
measurements from hello lace:
50cm length, 32cm shoulder width, 86cm bust, 83cm waist, 61cm sleeve length, 24.5cm cuff
SOLD

Angelic Pretty Shy Bear shoulder bag cream
$140
condition: new without tags
SOLD

Angelic Pretty wonder cookie OTK socks pink
$55
condition: new without tagsSOLD

Angelic Pretty marshmallow border OTK socks blue x white
$55
condition: new with tags
SOLD

Innocent world 10th anniversary skirt tan
$130
condition: used
measurements:
waist 23.5-27.5"
length 22.4"
SOLD

Baby the Stars Shine Bright cutsew pink
$70
condition: used
sleeves detachable
aprox measurements:
shoulder width:
14.54inch
bust:18.07inch
length: 23.18inch
sleeve length:9.80inch/25.5inchSOLD

BTSSB stationary set
$6
condition: new in plasticSOLD


BTSSB alice and cat plate
$30
dated 2004
condition: displayed no damages
comes with plate stand
not food safe!



Alice and the Pirates Tarot card JSK I and headbow set rouge
$300
condition: new without tags
91cm length, 86~94cm bust, 71~80cm waist
SOLD

**US shipping for ONE pair of wrist cuffs is $3.50, international buyers please inquire for rates.**

Chocolate rose wrist cuffs
pink x brown
$13
condition: newSOLD

Cafe wrist cuffs
green x brown x pink with fork and spoon charms
$13
condition: newSOLD

Small butterfly lace wrist cuffs
white x lavender
$13
condition: newSOLD

Small butterfly lace wrist cuffs
lavender x blue
$13
condition: newSOLD

antique rose lace wrist cuffs
cream x burgundy x dark brown
$13
condition: newSOLD

Princess crown lace wrist cuffs
dusty blue x off white
$13
condition: newSOLD

jeweled bow lace wrist cuffs
dark purple x dark purple
$14
condition: newSOLD

triple chocolate lace wrist cuffs
brown x brown x gold
$14
condition: new
please note the brown has a redish tintSOLD

large star lace wrist cuffs
blue x red
$13
condition: newSOLD

large star lace wrist cuffs
red x black
$14
condition: newSOLD


large star lace wrist cuffs
red x yellow
$13
condition: newSOLD

chocomint doughnut phone strap chocolate with sprinkles $3SOLD
chocomint doughnut key chain $3 each
condition: new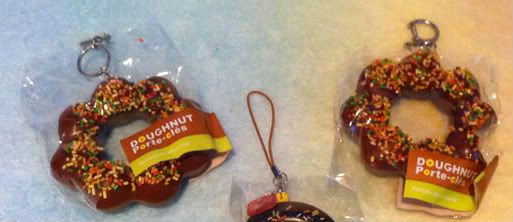 chocomint macaroon phone strap green $3 eachONLY 1 LEFT
chocomint macaroon phone strap yellow $3
condition: new
SOLD

cross necklace w/purple and green rhinestones
$20
condition: used once, i originally paid over $60 for this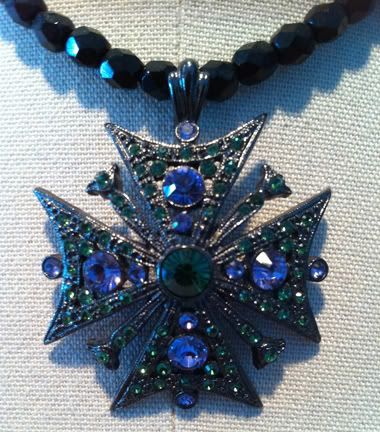 Bow ring
$5
size 7
condition: new
14k gold electroplateSOLD

white shoes size 8
$10
condition: never worn
SOLD

links to previous sales
http://egl-comm-sales.livejournal.com/15684476.html
http://egl-comm-sales.livejournal.com/15548551.html
http://egl-comm-sales.livejournal.com/15602797.html