♥PRIORITY GOES TO:


First one to leave paypal addy!



♥I accept ALL world wide buyers!

♥I ship day of full cleared Day of payment.
I accept reasonable payment plans.
I accept e-checks but will not shipped until cleared.


♥ I shipp from USA:
Shipping: USA: INCLUDED in price!
International:Please inquire for all International shipping costs.
♥Not responsible for lost or stolen packages. !!!


( Altought it has never happened!)



♥ I live in a smoke/pet free home!

♥Feedback
here

All items are brand new never worn or tried on.
Brand new with tags on the dress's and the socks still have the pins attached to them.
Im asking for price I paid for +PP fees+ Shipping are all included.

All measurements from Hello Lace


IW: Chelsta Skirt:
I bought this 2nd hand from another user here on teh comm.
I adore this print a lot!!! But it doesn't suit my style well and I'm not much a classic Loli myself.
Still new with tags.
Measurements:
Short: 55cm length, 50~100cm waist
Middle: 63cm length, 50~100cm waist
Asking: $110 shipped ( what I paid for)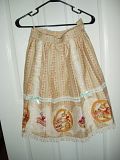 Dream Sku JSK Lavender:
New with tags:
Measurements
83cm length,
89cm bust,
78cm waist

$430 shipped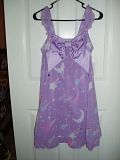 Sugary Pansy OP Mint:
Brand new with tags:

Measurements:
85.5cm + 3.5cm (lace) length,
88cm bust,
76cmwaist,
28cm cuff
$365 shipped




Marchen Ribbon OP
Brand new never worn with tags:
Measurements:
81cm + 3.5cm (lace) length,
91cm bust, 71cm waist,
16cm sleeve length
, 28cm cuff
$365 Shipped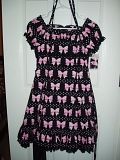 Dream Sky Print Socks:
New never worn:
Rare and impossible to find:
$65 shipped


Ribbon Socks: Black
Brand new never worn:
bought to match marchen ribbon. But they do not quite match perfect.
$37 shipped


Suragry Poney Socks: Sax:
Brand new never worn
These are rare socks and hard to find: I got these but ended up getting up the pink like i wanted <3 !
$55 shipped


Twinkle Ordimant Socks: Mint:
Brand new never worn:
$37 shipped USA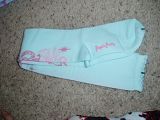 Rue 21 Necklaces:

Here are some necklacesI bought from Rue 21 a while back and just never got around to wearing them.
Brand new never worn and are flawless! erfect lolita style <3 !
origional price was around $8-$12 for them
Only asking $7 shipped each


1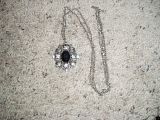 2
3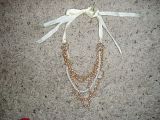 More items for sale here:
BTSSB: Headdress,
Hawase Doll OP
Angeliuc Pretty: Sweets Princess OP , Victorian Rose OP
Westmend: Classic gothic OP, Coat