I only use Paypal.
I ship from AR, USA, 72703.
Prices are listed in USD and do not contain shipping. Please leave your location for shipping quotes.
First to leave paypal gets the item.

Feedback: eglfeedback.livejournal.com/950236.html


Dear Celine (Ribbon Dot?) AP replica JSK with Headbow - Sold




Bust: up to 103CM Waist: up to 100CM Length: 90CM

This is the best replica I've come across. It's very well made for being one. I hate to see it go, but I'm getting rid of all my pink/red stuff because it just doesn't look good on me (I have red hair and fairly red skin so...)

I have only worn it for about an hour and inside.


Red Gingham Handmade Skirt - $15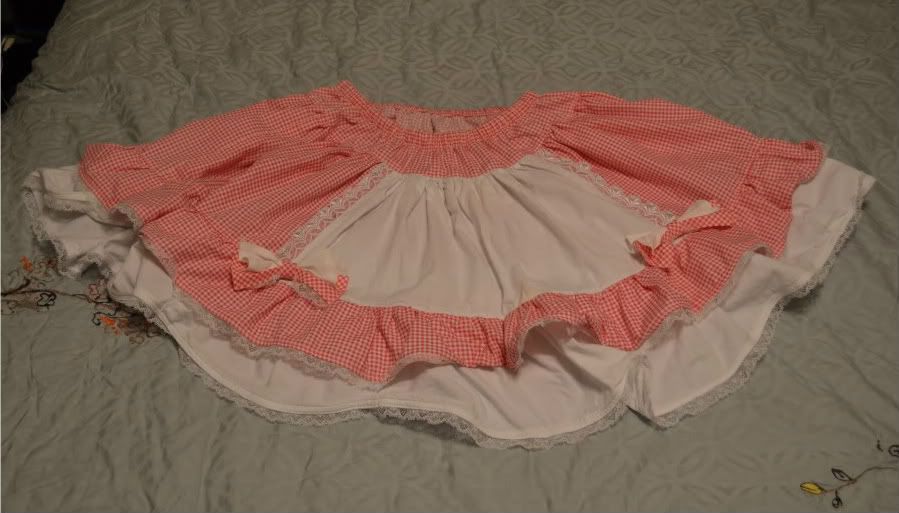 Waist: 65~101CM
Length: 47 CM

I realize these aren't the best pictures. I can take more if need be.

I purchased this skirt off Etsy about a year ago and never wore it because I have nothing to wear it with. The lace has a rainbow effect that can only be seen from certain angles. It is subtle but interesting.

Apparently this seller had this skirt displayed in a coffee shop and somebody spilled some on it. There are yellowish splotches near the center on the top and the bottom of the white part. I attempted to get them out multiple times but i don't know if I accomplished much. They really aren't that noticeable (you can see them as well in real life as you can in the photo and sometimes less depending on the lighting).

Forever 21 Tights - $6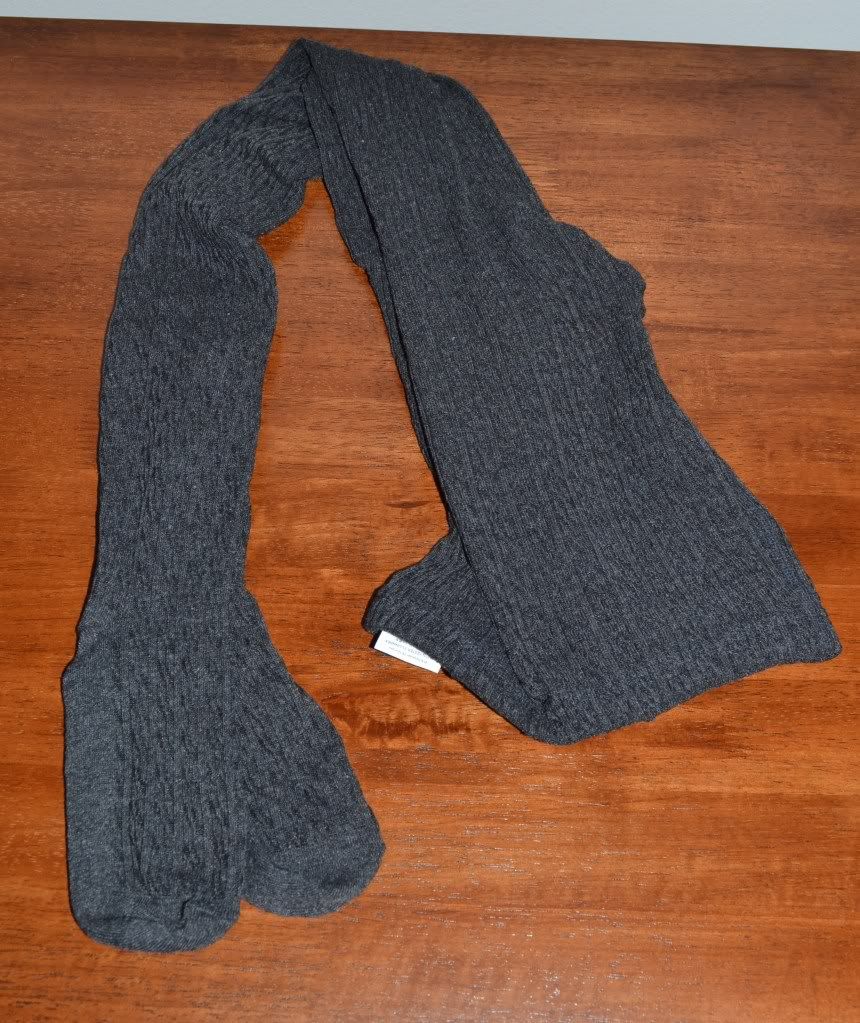 The tag says medium/large but they would be better for a small.

American Eagle Tights - $12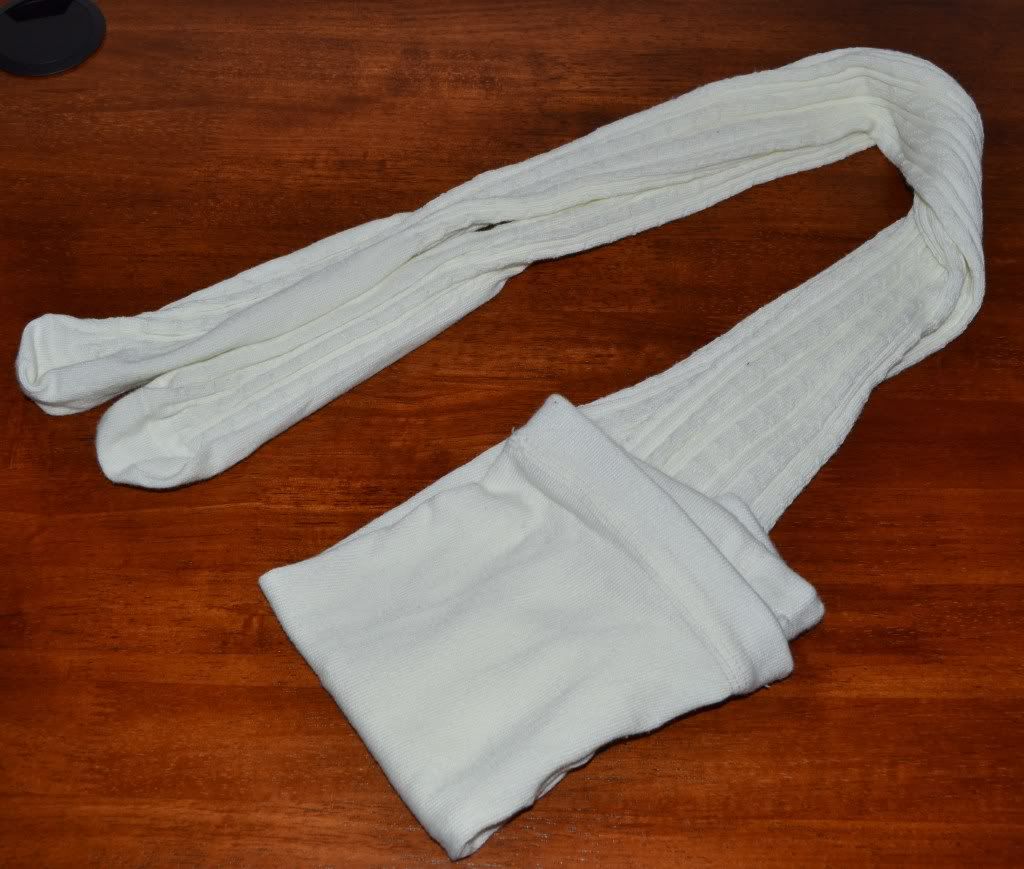 The tag says medium/large but they would be better for a small.


Cosplay Wigs USA - Gothic Lolita "One piece" Wig - $40




I bought this onepiece pigtail wig back in October. A few months ago I tried to restyle the curls by straightening it. I thought I could just recurl it but turns out I'm no good at styling hair and each attempt ended with me just straightening it again. Instead of leaving it in my closet until a stylist comes along, I figured I'd just sell it. I'm also including some wrap foam with this. It's basically foam hair spray so be careful when using.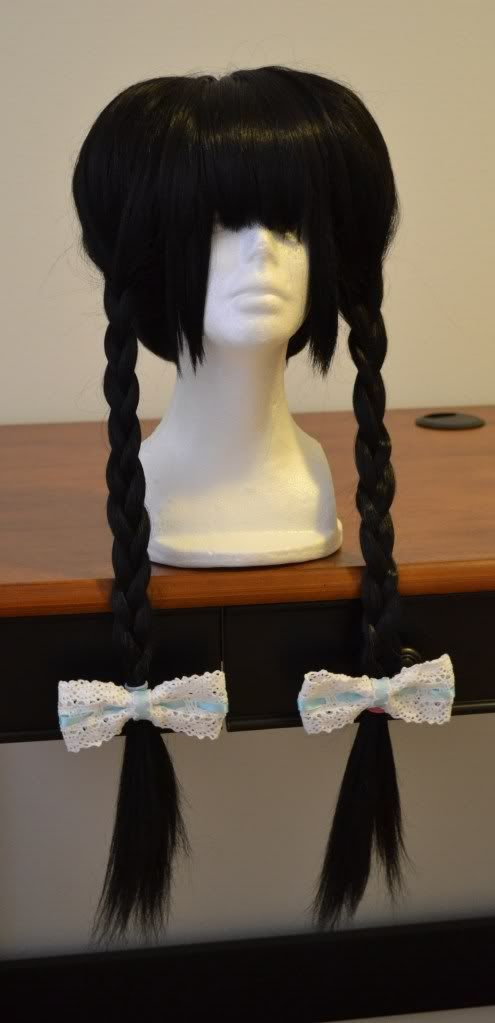 Original styling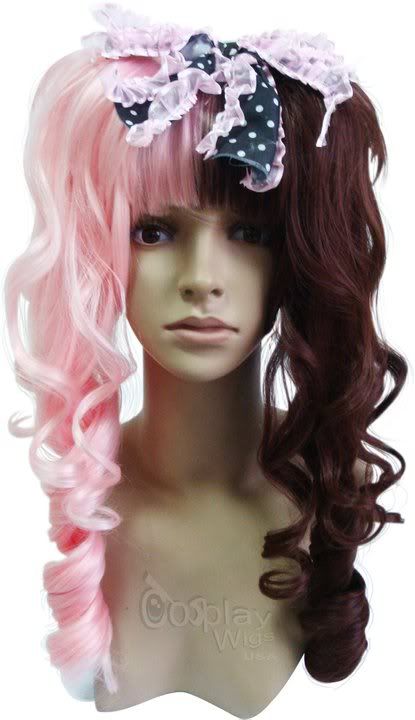 Offbrand Jewelry - Charm/chain bracelet: $3, Hair combs: $4 each




HEART NECKLACE HAS ALREADY BEEN SOLD.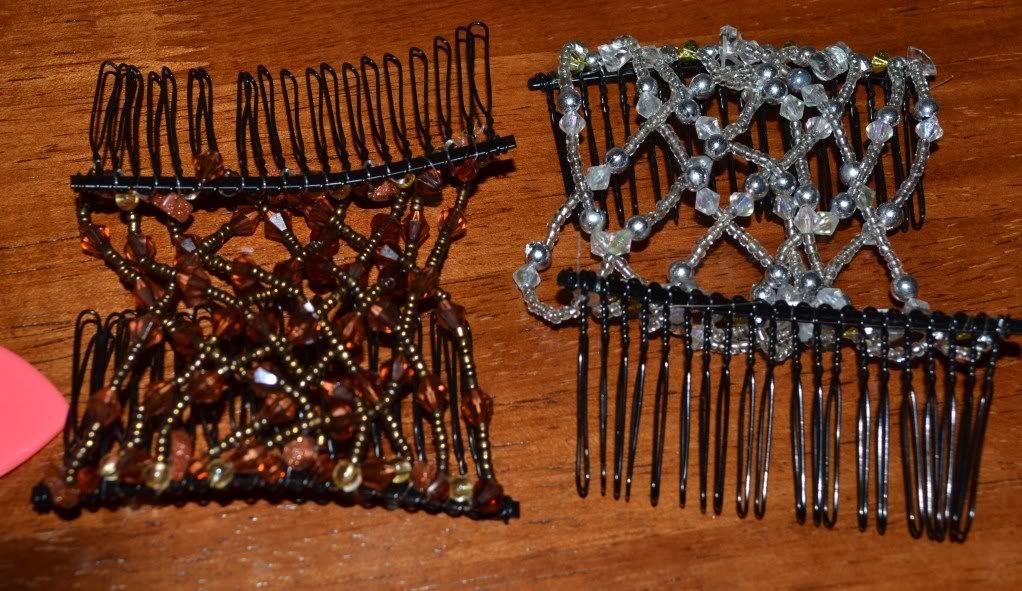 Innocent World Charity Set A in Beige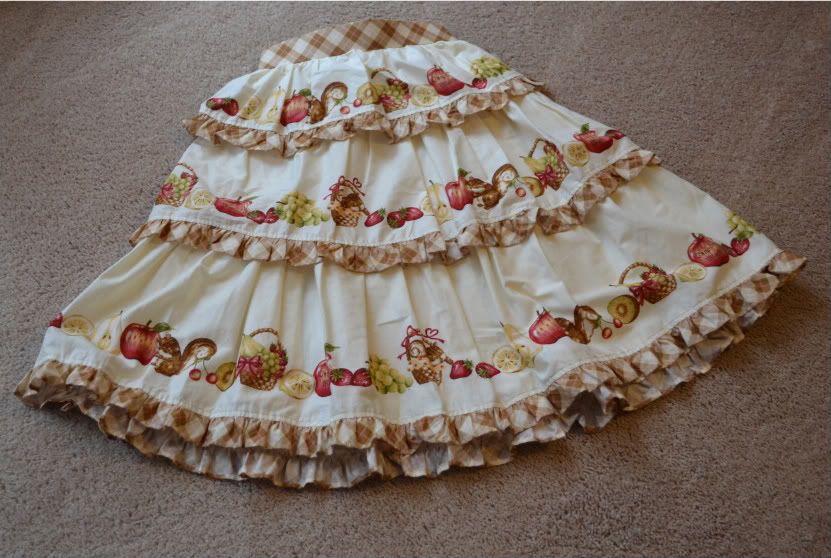 Nicholas Fruit Skirt in Ivory
Size M: 55cm length, 60-74cm waist
Only tried on. Doesn't fit me. :(
$190

Print




Innocent World Beige Blouse
Size L Bust: 100cm, Waist 78cm, Shoulder Width 35cm, Total length 53cm, Sleeve length 20cm, Sleeve opening 30cm
Only tried on once.
$140

Detail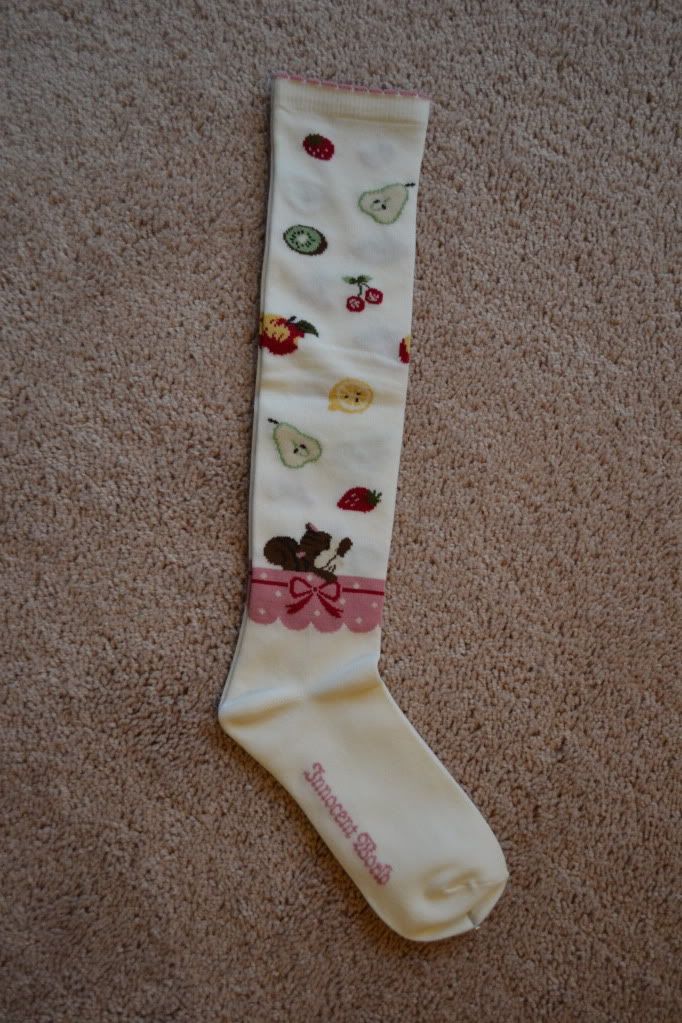 Innocent World Socks
Never worn.
$30

Detail

Prices are for items sold separately. If you would like to buy all three, it will be $190.


Pink Bodyline Dress $50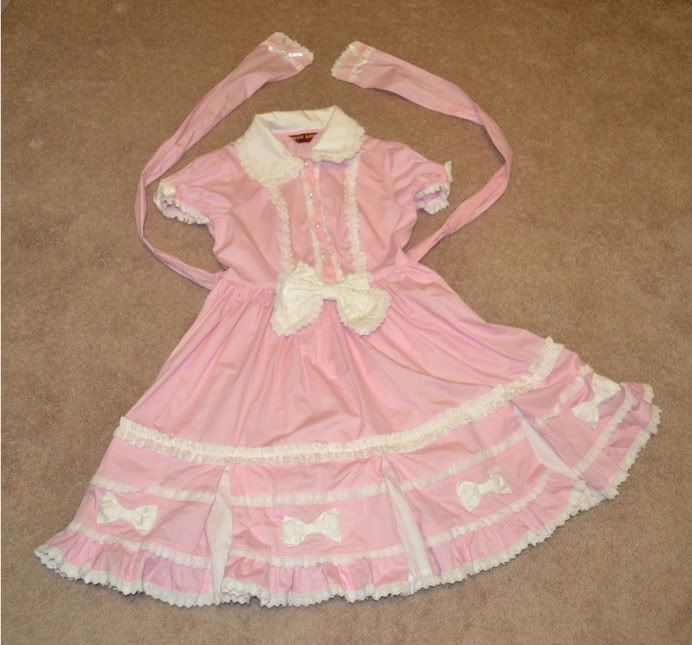 Length 92cm
Bust 84-96cm
Waist 68-82cm
Sleeve length 60cm
Never worn.


Black An*Tai*Na Tea Party Shoes $43




Size LL (7.5-8 US)
Tried on. Too small. Bought from user on EGL comm sales and the package got squished in transit. I can only assume though, that with wear, the shoes will straighten out. Perfect expect for the one side.


Only flawed part.

Vivcore Bustier $25



Large Chest 40inches, Waist, 30 inches, Hips 41 inches
Just tried on, not my style.
$25

Back
Worn

My Etsy
http://www.etsy.com/shop/hoorayhairbows?ref=pr_shop_more


Thank you for looking!! Feel free to haggle.