As always, feel free to make an offer.
I will seriously consider every offer made and won't be offended if it is way less than the asking price.
I'm not wearing any of these clothes and they are just sitting here being unworn and sad- so please help me find a good home for them.


Payment: I accept non-credit card and credit card Paypal.
Paypal fees are on me. Prices are in US$.
Please state whether you are paying by CC-Paypal or non-CC Paypal.

No trades. If you have any other questions or concerns please feel free to write a comment.

Sizing: For most accurate measurements, please refer to the numbers in centimeters.

Shipping Costs: Buyer to pay shipping.
All items will be shipped by small packet airmail from Canada. This comes with 100$ insurance.
There are other options for those in US and Canada including Xpresspost and Expedited Parcel.
I will ship internationally. Please note, I will be out of town Friday to Monday this week. If you pay before Tuesday I will be able to ship your items out before I leave. :-)

Feedback: I've sold numerous items on EGL without any problems in the past.
My EGL feedback page is here.
My E-bay feedback can be found by searching kuroibara.
I have a feedback post on my journal as well.


Jane Marple Dans Le Salon - Liberty Jungle and Flower Fabric Skirt in Orange and Blue

Price: $200US or best offer
Condition: Used but in great condition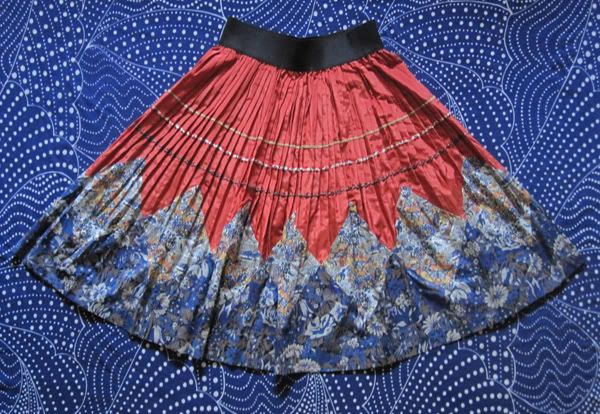 Skirt from JMDLS using two different fabrics from English company Liberty from the 2010 summer collection. The two designs are cut and sewn together into diamond shapes and combined with a striking orange fabric sewn into pleats, resulting in a stand-out design. The waist is elastic and has no zipper on the side. As this piece is for summer, it is not lined.

Sizing:
Waist: 68-92cm / 25.5" - 36.22"
Length: 65cm /25.6"


Alice and the Pirates - Grey Sailor Collar Jacket

Price: $135US or best offer
Condition: Used in good condition.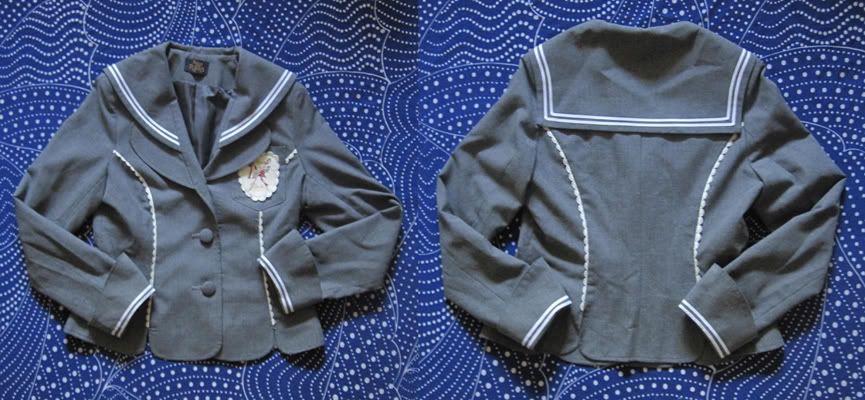 One of the early releases from AAtP back in around 2008 or so. This is one of my favourite pieces from the brand - a really solid and standout design. Selling because I hardly wear it. Please note that the first button in the jacket has been smashed in. I was like this when I received it in the mail. The collar of the jacket normally covers the button so it's not really noticable, but if it bothers you, there is an extra button included with the jacket.

Sizing:
Shoulders: 40cm / 15.8"
Sleeves: 59cm / 23"
Bust: 92cm / 36"
Waist: 76cm / 30"
Length: 61cm / 24"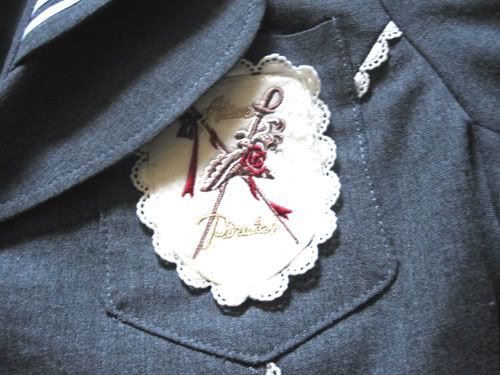 Jane Marple - Punky White Blouse with "Bustle" Back

Price: $90US or best offer
Condition: Used in good condition.




This unique blouse design is perfect for aristocrat, boystyle, or punk Lolita outfits. The fabric is purposely frayed for a deconstructed look. The collar and the bottom back of the blouse are sewn with several layers of fabric. Goes well with pants and skirts. Don't miss your chance to get this really awesome piece!

Sizing:
Shoulders: 36cm / 14"
Sleeves: 60cm / 23.6"
Bust: 88cm / 34.6"
Waist: 78cm / 30.7"
Length: 65cm / 25.6"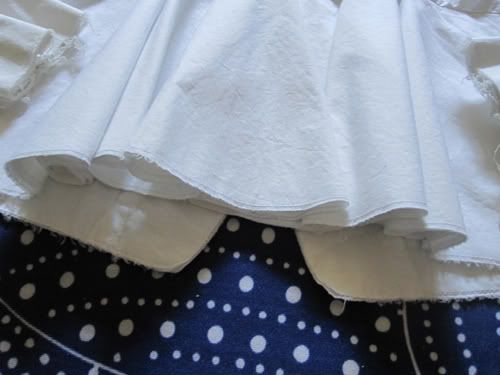 Jane Marple Dans Le Salon - "Greek Style" Embroidery Silver Grey Dress

Price: $220US or best offer

Condition: Used in great condition.




JMDLS dress from the A/W 2009 collection with a light weight fabric. As it is unlined, it is perfect for all-around the year wear, based on how it is coordinated. The silk and crepe-like fabric is reflective because of the silver-light threads woven in. There is a panel of embroidery(? don't know how to say in English) sewn on the front bust of the dress. It is low cut and can be worn by itself or with a long/short-sleeve top underneath. It also looks good with a cardigan as well. Very beautiful and unique piece that can work in a variety of styles include casual classical Lolita, Mori girl or Dolly-kei.

Sizing:
Bust: 86cm / 33.9"
Length: 99cm / 39"


Jane Marple Dark Fantasia Skirt

Price: $150USOBO
Condition: Bought new, worn several times, in great condition.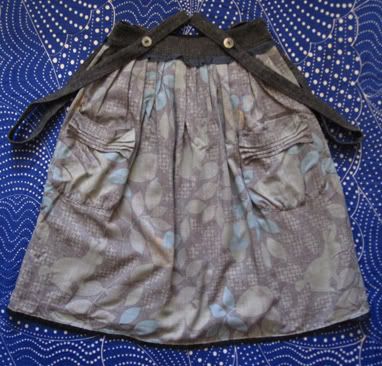 From Jane Marple's 2007 Fall collection, this skirt features the Dark Fantasia print series with rabbits, acorns, squirrels, and leaves. The skirt is lined with two pockets in the front and suspenders. The suspenders are 105cm or 41inches and attach to two buttons in the front and two buttons hidden in the back of the skirt. For the back part of the suspender, there are three different holes for the buttons so that you can adjust the strap length. This is an incredibly beautiful and sought after print. The suspenders and top of the skirt are made of a wool herringbone type fabric. Perfect for fall and winter as well as a early spring since the fabric is light enough.

Sizing:
Waist: 71cm / 28"
Length: 68.5cm / 27"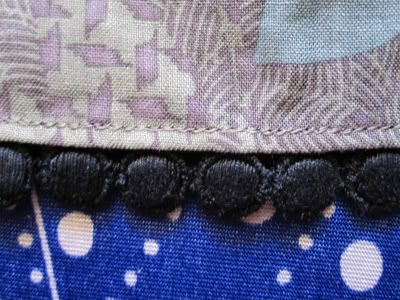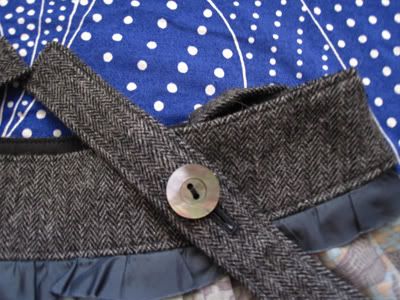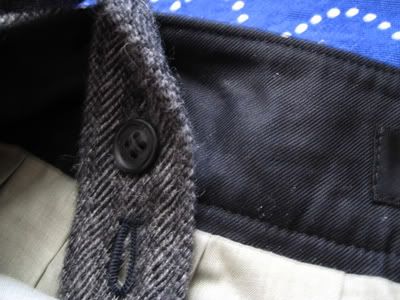 Jane Marple Dans Le Salon Black Tiered Skirt

Price: $110 or best offer (reduced from $170)
Condition: Worn twice, in great condition.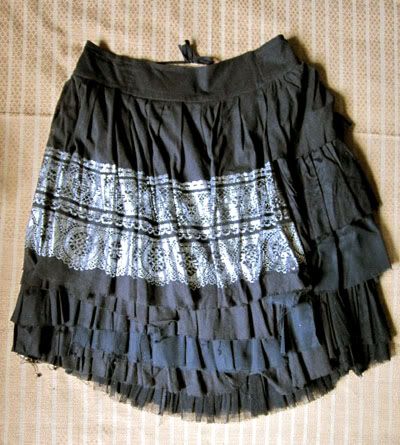 From the 2008 summer collection, this is a really unique skirt design!
Pictures really do not do this garment justice as it is difficult to capture the beauty in a photo.
The skirt uses overlapping layers of a gauze like fabric with a cotton fabric to create a tiered look.
The silver lace print is printed on the gauze fabric.
I bought this brand new for around 28,000yen or so back when it was released.
The light weight fabric makes this a nice piece for hot climates.
Please note that the ends of the fabric is purposely frayed.

Sizing:
Waist: 59-92cm / 23-36"
Length: 55cm / 21.7"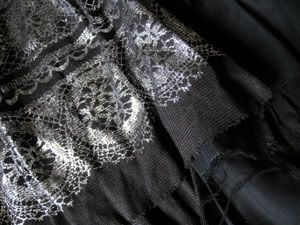 Doris Pink Headband

Price: $15US or best offer (reduced from $25)
Condition: Used once in great condition.

Headband from Osaka-based indies brand Doris featuring a cute flower lace.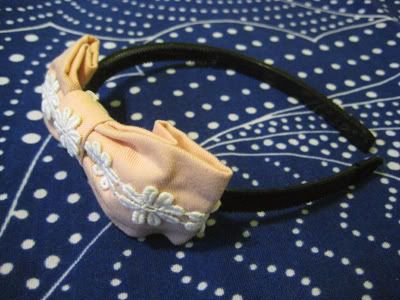 La Pafait Headbow

Price: $35US or best offer
Condition: Brand new, never removed from packaging.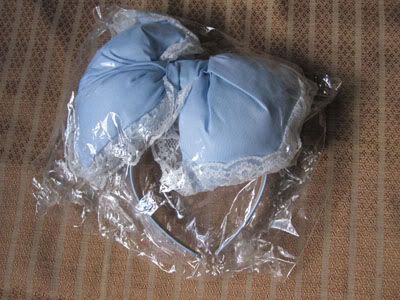 This is a baby blue gigantic fluffy headbow from the Nagoya-based Gyaru brand La Pafait.
This would work well with a casual Lolita look.

Jane Marple - Black Music Note cardigan from 2009 winter collection. $100 OBO (reduced from $120)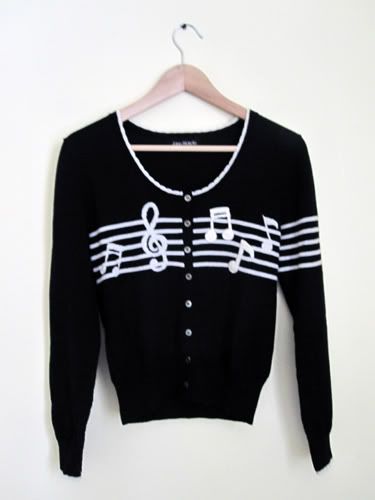 Right arm has treble clef on the sleeve! Gorgeous item from the 2009 Winter collection. The notes in the front of the cardigan were hand-crocheted and sewn on. Original retail was something around 290 or so. I have worn it three times. It is used in great condition.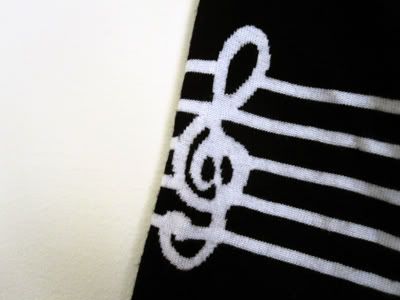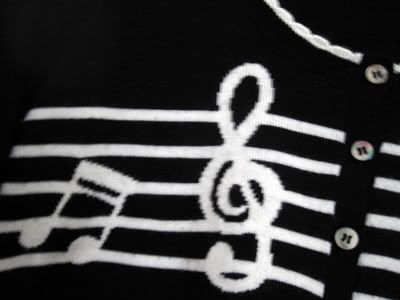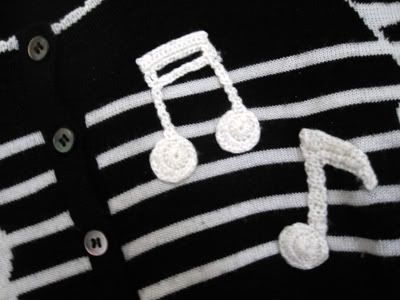 Jane Marple Dans Le Salon - Black Tulle Cutsew Cardigan. $100 OBO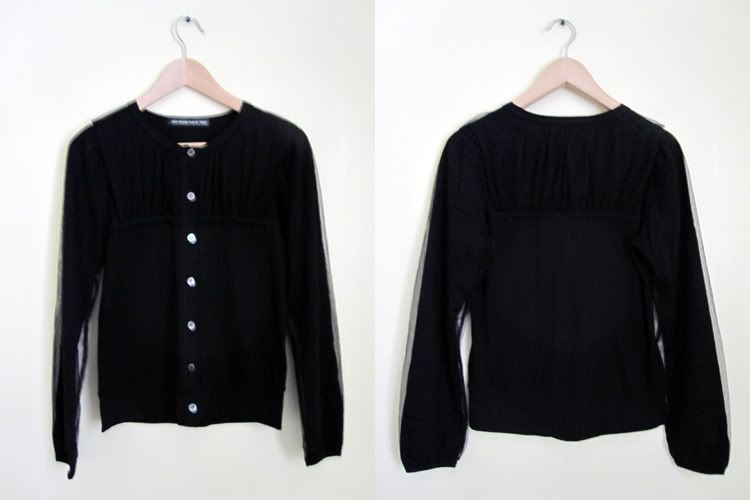 Worn once. From 2009 Winter collection. Has tulle on the sleeves and upper part of the garment front & back.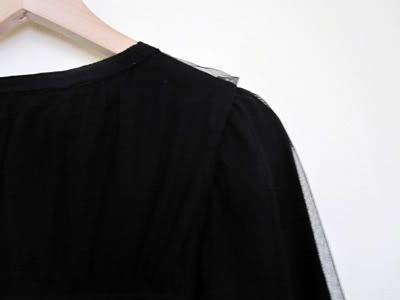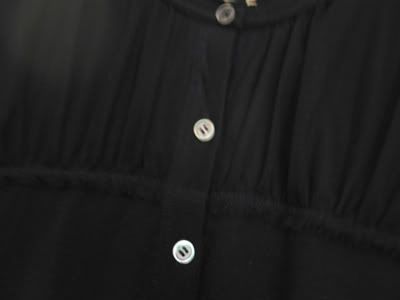 MILK - Yellow and Navy Stripe One Piece Blouse $85 OBO (reduced from $100)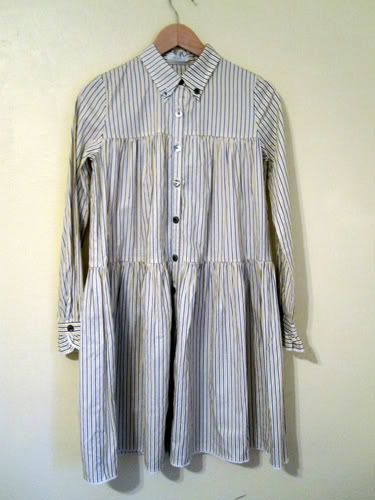 From MILK's 2007 fall collection. This can be worn as a one piece dress or as a blouse underneath a JSK. I wore it as a dress and tied a belt at the waist. I bought it brand new from MILK in Sapporo. It has been worn two times and is in excellent condition.
SH 33.5cm 13.4" / SL: 61.5cm 22" / B: 100cm 35" / L: 98cm 31.5"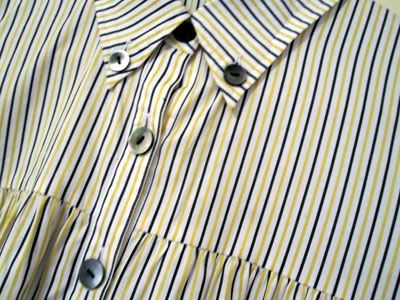 Jane Marple - Navy Sailor OP $100 OBO

Jane Marple sailor dress in a light fabric perfect for spring or summer. You can wear sleeveless or with a cutsew or blouse underneath for colder days. The skirt is very full so you can wear as Lolita style or a more retro style. The buttons open up all the way down the dress. You can adjust the measurements by a few centimeters if you move the buttons. A very lovely rare piece.
B90cm 35" / W 69cm 27" / L 100cm 39"

TSUMORI CHISATO Coral Undersea Skirt. $110 OBO (Thought I had a sale for this but never heard back from her...)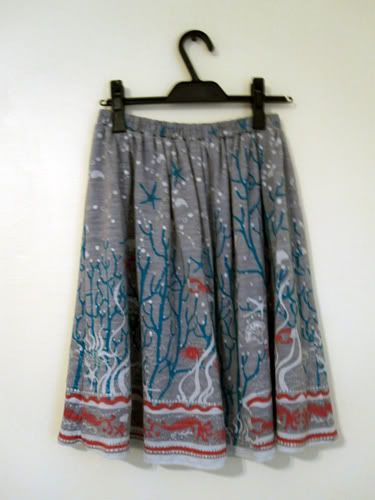 This was a really popular skirt when it came out for the spring and summer collection back in 2008. It sold out very quickly and is now difficult to find. It features a cute undersea theme with coral and crabs and other sea animals. It would look good with an A-line petticoat underneath or no petticoat for an otome-kei ETC-like outfit. The fabric is a high quality cutsew material. Elastic waist, great for casual style. I bought it new and wore it three times. It is in great condition. :D
W up to 100cm or 39" / L 55cm 22"



Shirley Temple - Red and Black Regimental Stripe JSK $100 OBO</b>


Cute warm wool JSK from Shirley Temple that is perfect for those chilly fall and winter days. This is one of my favourite pieces but I've found that I don't wear it as often so I have decided to let it go. It is very easy to wear and of course great for a school-type outfits. The belt at the waist is not removable and is part of the design.
Size 160 / B 82cm 32" / W 76cm 29" / L 91cm 36"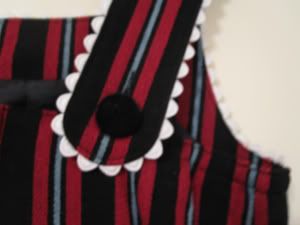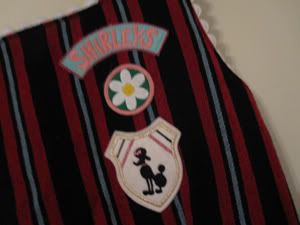 SOLD
Jane Marple - Turquoise Velveteen Coat with Hoodie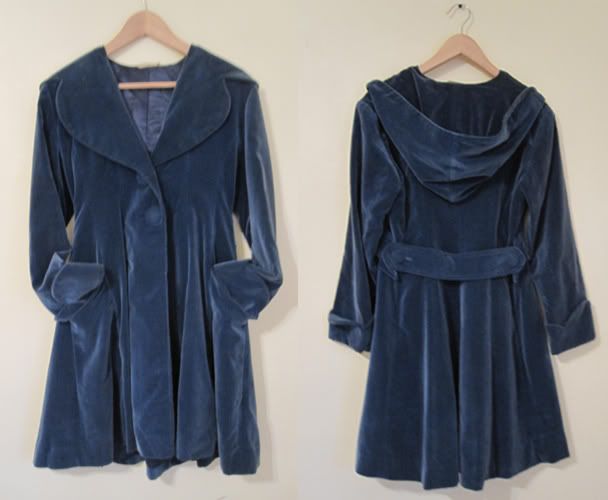 Jane Marple Wool Pleated Navy Skirt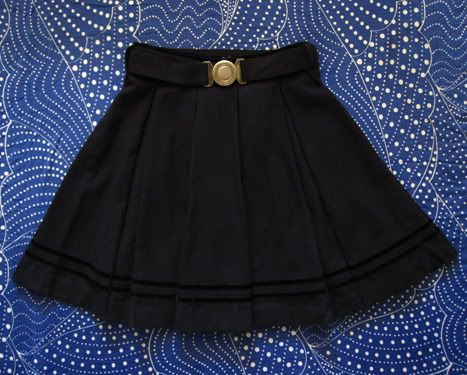 Angelic Pretty - Otome Jacquard Lavender JSK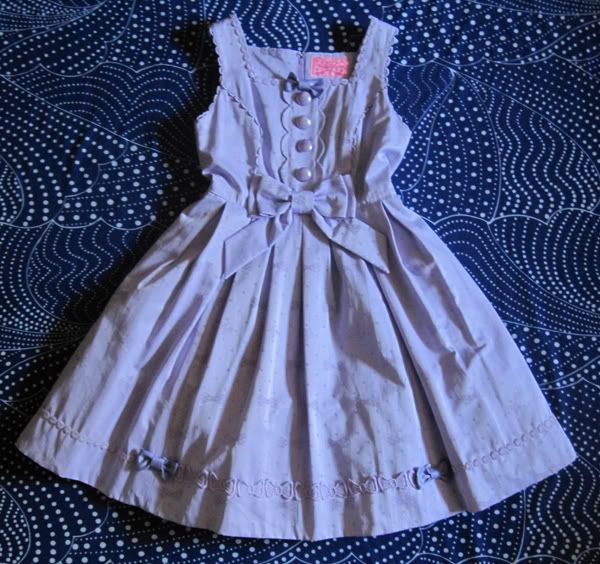 Jane Marple Dans Le Salon - Rose Oil Painting Dress
Jane Marple - Knit Off-White Dress/JSK