here are some things i have for sale!



things you should know before placing order




**

only ship to the USA. sorry!


**

shipping NOT included in price! i use flat rate boxes ($5 or $11) :)


**

buyer is expected to pay paypal fees (2.9% + $0.30)


**

no trades, sorry! (unless i directed you here personally XD)


**

i have two cats and one dog, but i am from a non-smoking environment.


**

here is my feedback, eglfeedback and ebay


**

once something has been shipped out, it no longer my responsibility.


**

PLEASE DO NOT FLAKE DURING A TRANSACTION. i have had WAY too many of these. if you are not interested anymore, simply tell me.


**

everything will be shipped out within a week unless stated



EVERYTHING OBO!

KERA; october 2009 issue. $15 + $2 shipping


this issue features a lot of hello kitty collab items, and two HQ ads for milky chan by AP!
edges on top and bottom show slight signs of wear, but it doesn't affect the magazine.
french diary book, unused $10 + $2 shipping


close ups

x x

x x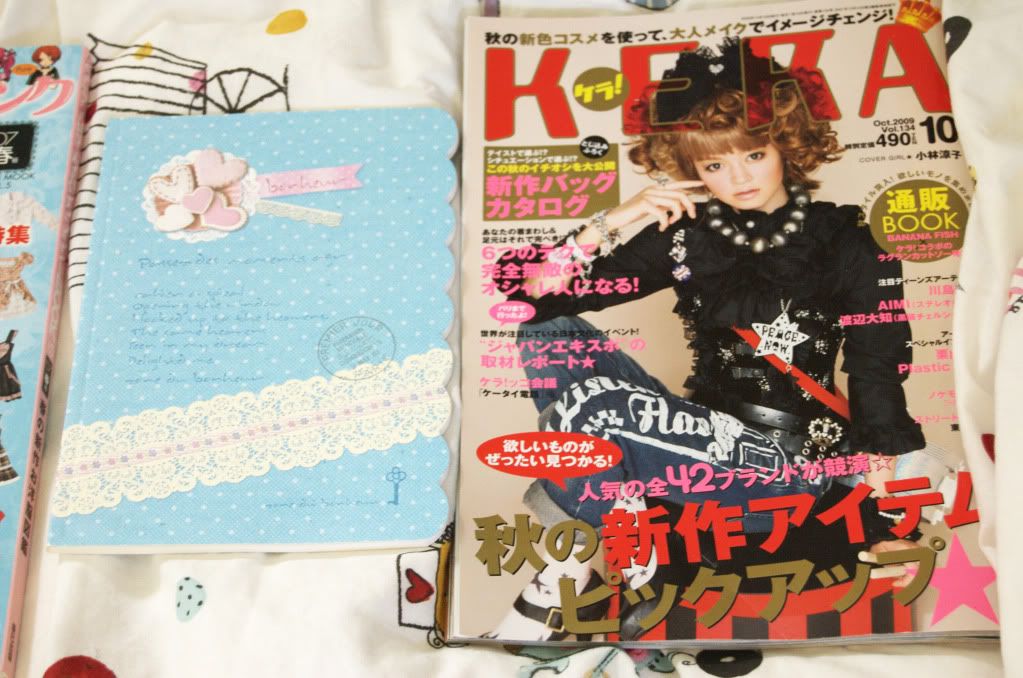 gothic lolita & punk 2007 volume 5; comes with putamayo planner! $25 + $5 shipping (heavy)
planner closeup
x x
this colorful magazine has lots of coord styling for all types of lolita :) and it comes with a cute putamayo planner from 2007!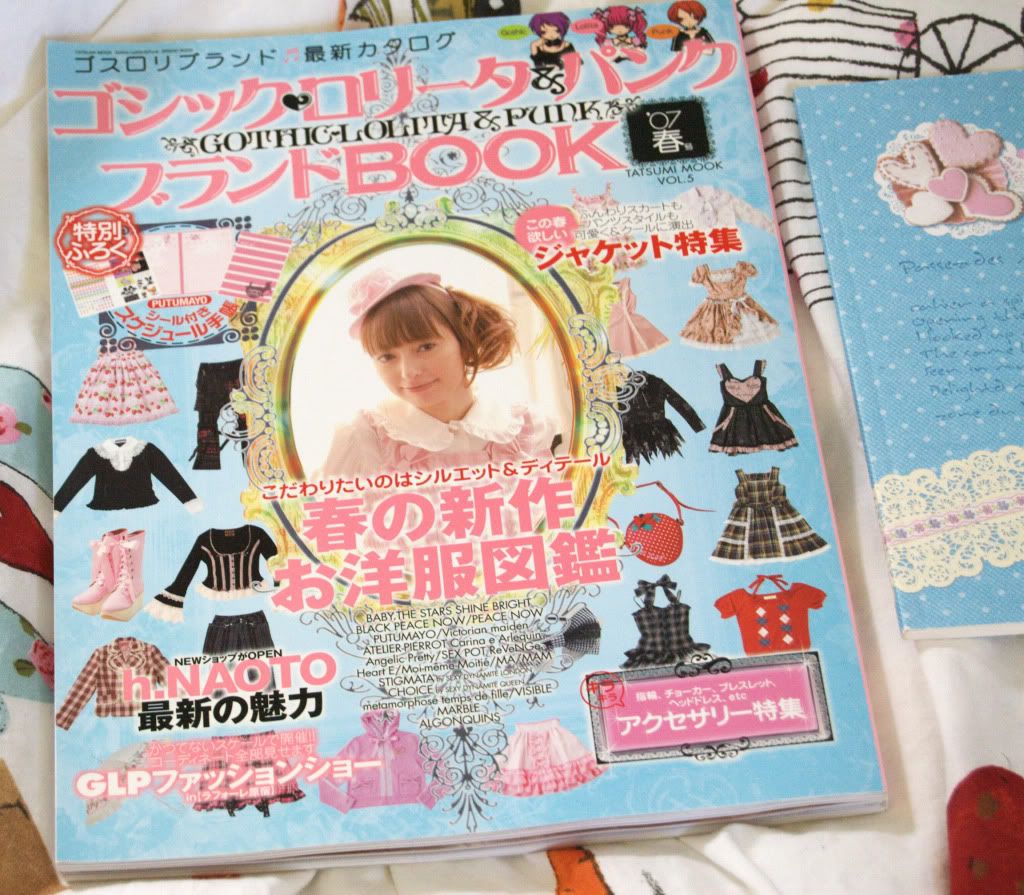 Claire's Alice in Wonderland Necklace - $10 shipped


Received this as a gift, it's very adorable! Super long chain too. Features lots of charms that read 'drink me', keys, roses, and cups.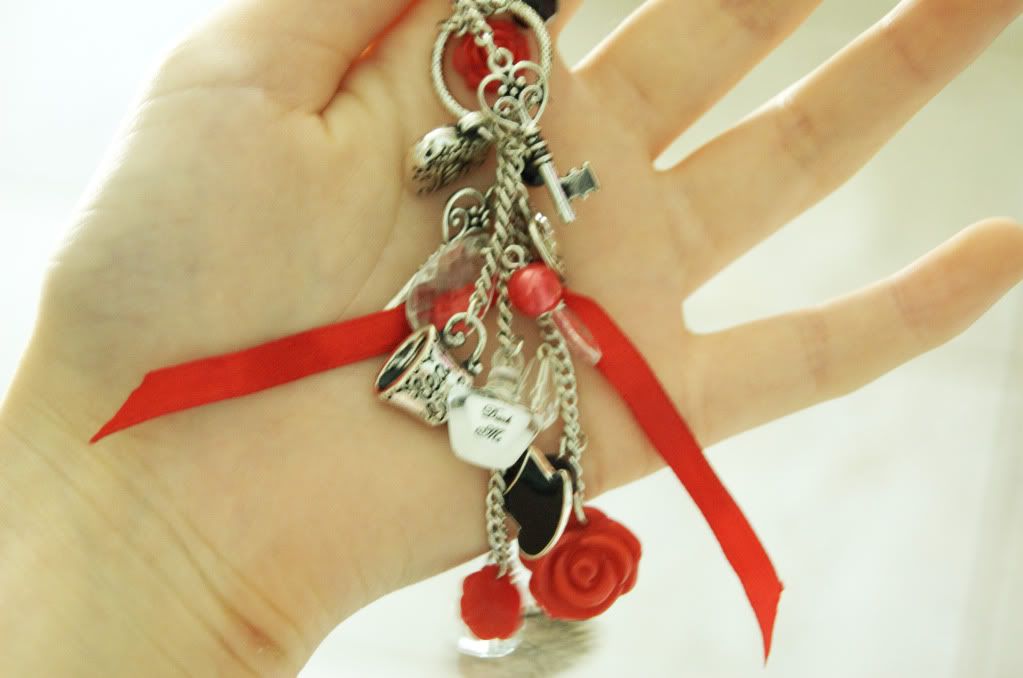 Nurse Hat - $15 shipped
Received this as a gift, it's awesome but I don't have anything that goes with it.
It gets cut off in the back, I think that's for bobby pins and to allow better styling.
(see here)
(Yay for my dog as a cute model!)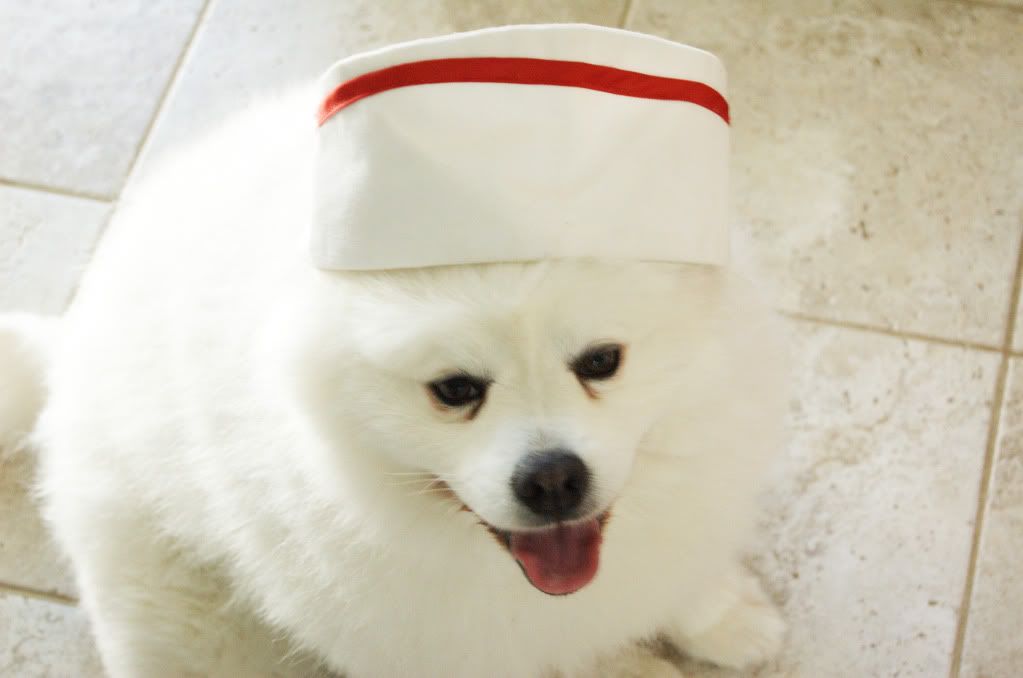 deco den ice cream scoops! $8 each shipped
these would make GREAT rings or necklaces! i did not add the gems, they are just like that ;D
cute sugar cookie hello kitty mimmy keychain! $8 shipped
I HAVE TWO OF THESE!
she looks like this but without the bow. see additional pics.
comes with the box, sealed item, and mini catalog!
biscuit keychains - $5 each shipped :]


Thanks so much! :D