Please read:
All prices are in GBP.
This is my first time selling here so you can check out my 100% positive feedback as a seller on
eBay
. I have an (empty!) feedback page
here
.
Paypal only, please. Fees are included in the price.
Item goes to the first person who leaves their paypal address.
All items posted from Yorkshire, England.
I live in a smoke and pet free home.
Shipping is not included in the price and depends on your location and whether you'd like recorded delivery or not. I would prefer to post with recorded delivery as I cannot be held responsible for lost parcels.
I need everything gone, so feel free to make an offer. No trades, please!
Please ask if you have any questions.
JSKs and OPs


Jane Marple OP GBP 110

Made from a light material, I think it's supposed to be Liberty of London. It's a floral prints with little deers. There's an elasticated waist which can be pulled in with the velveteen waist ties. Bought new a few years ago but I can only remember wearing it a handful of times.
Front
Print
Length - 98cm
Bust - 92cm


Milk OP GBP 75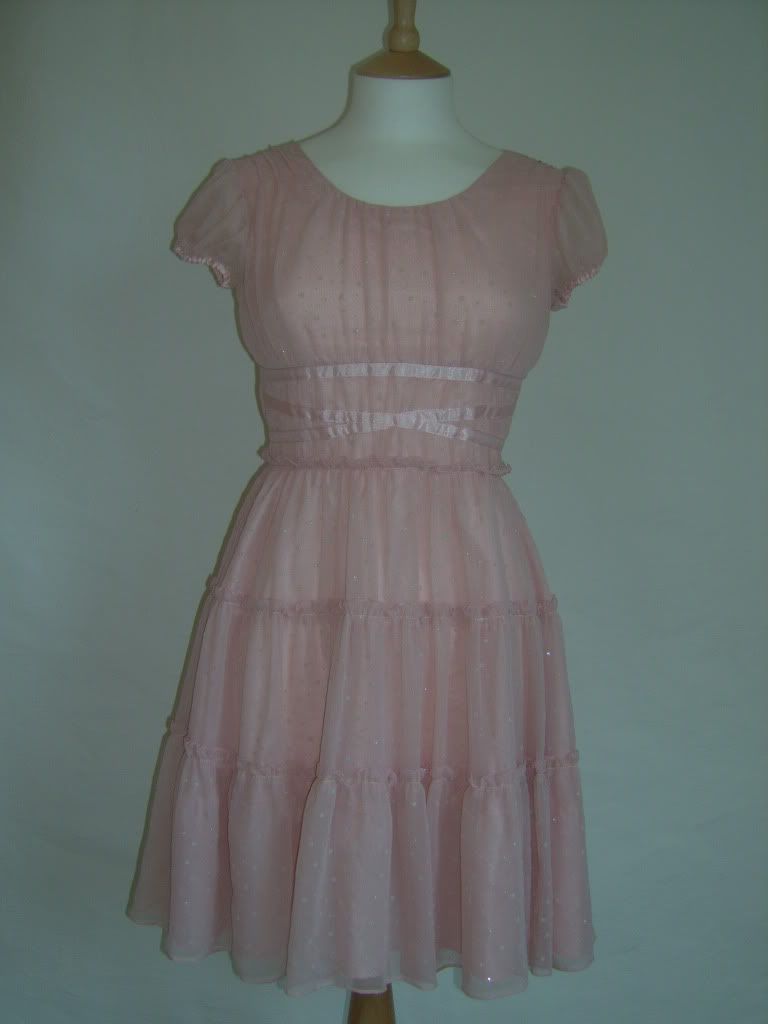 Bought second hand but never worn by me. Made from lovely, floaty material with sparkly spots all over. Ties with a ribbon at the back.
Bust - 86cm
Emily Temple Cute JSK GBP 65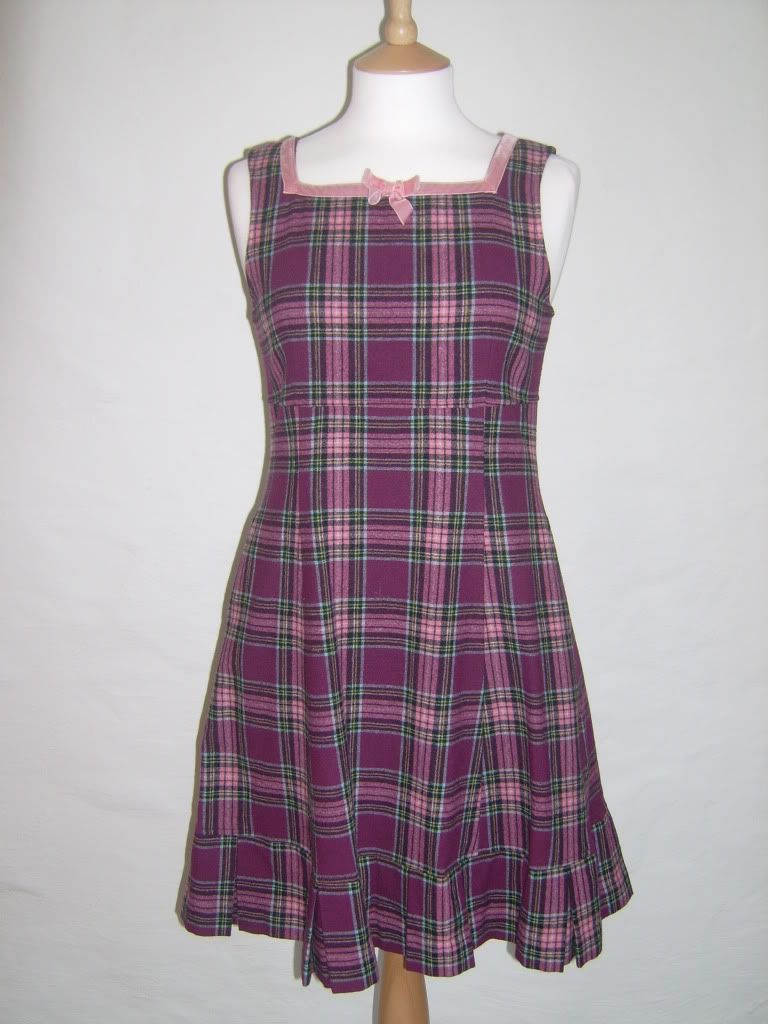 Made from really thick plaid/tartan meterial and lined inside with invisible pockets. Bought used and worn a few times by me.
Bust - 82cm
Skirts

Jane Marple Tulip Skirt GBP 55


Comes with petticoat. Bought used but only tried on by me.
Waist - 67cm
Length - 66.5cm
Tops

Emily Temple Cute Bolero
SOLD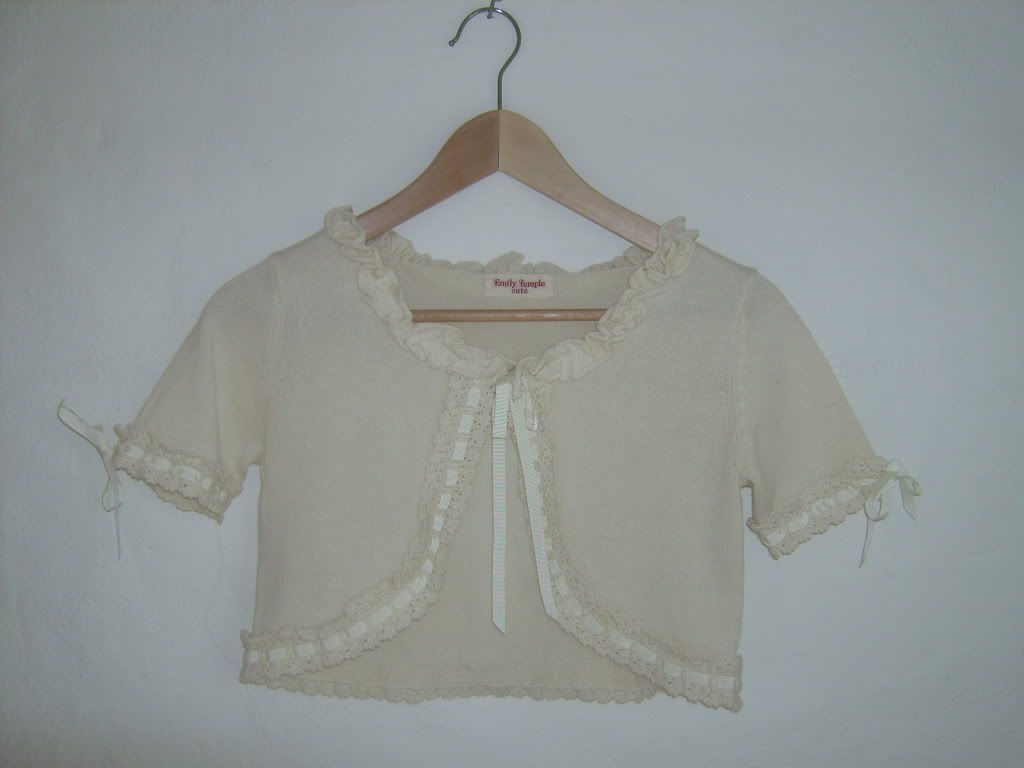 Bought new, used a few times.
Bust - 80cm
Emily Temple Cute Short Sleeved, Turtle-neck Jumper
SOLD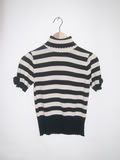 Bought new, used a few times. Has cute little bows on the sleeves
Bust - 82cm
Emily Temple Cute Bow-sleeved Cutsew GBP 30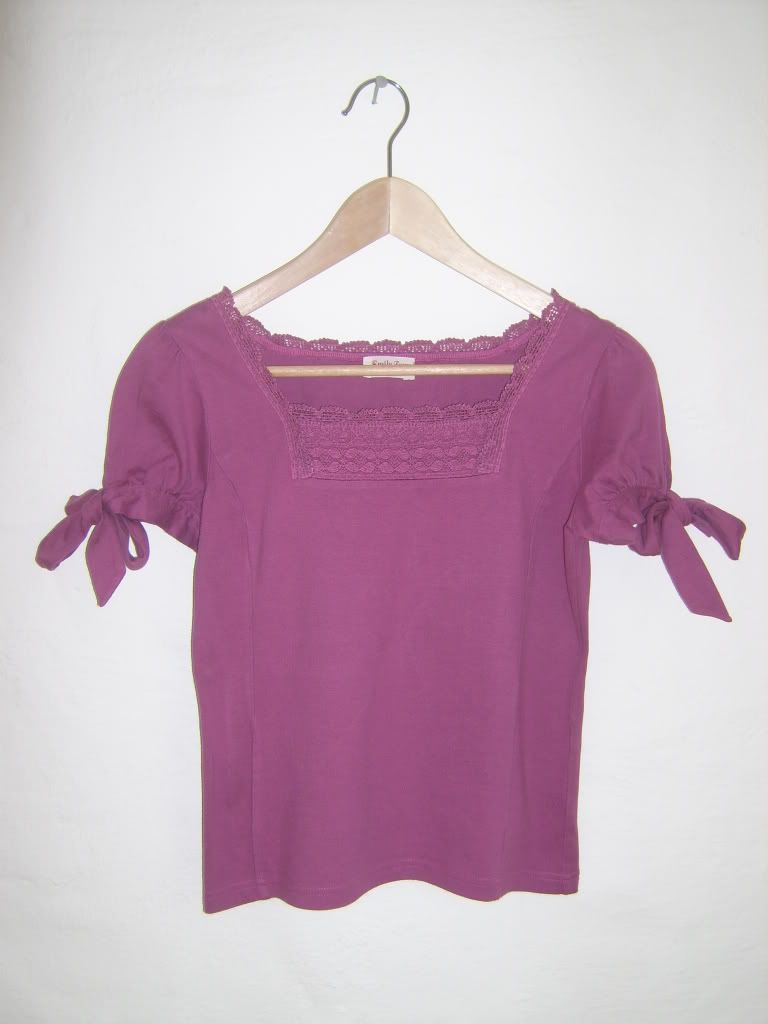 Brand new, took the tags off when I tried it on.
Emily Temple Cute Crochet Collar Cutsew GBP 8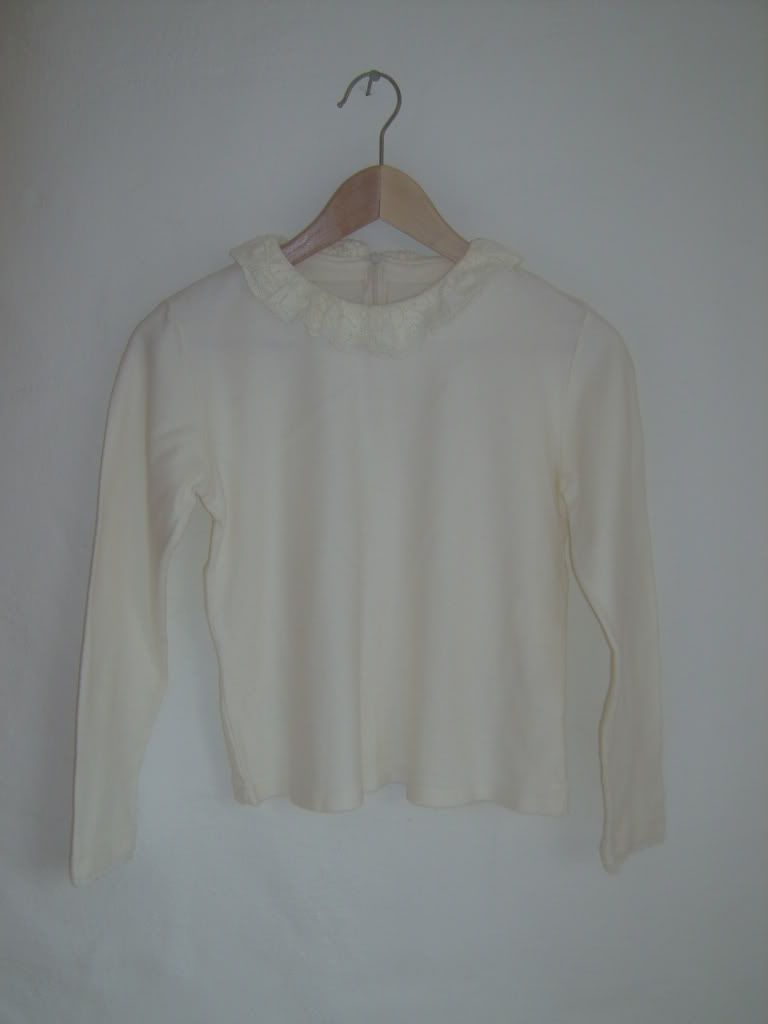 Used.
Jane Marple Tulip Cutsew GBP 25

Brand new, took the tags off when I tried it on. Adjustable sleeves with ribbons. Sweet tulip on the front with ribbon.
Bigger
Length - 50cm
Bust - 72cm


Putumayo Alice Cutsew GBP 25

Brand new with tags, not even been tried on.
Print
Length - 55cm
Bust - 74cm


Bags
Angelic Pretty Wonder Cup Bag GBP 75
Brand new, never used. Adjustable strap. There is a tiny grey mark on the inside of the strap which I have tried to take a picture of.
Strap
Socks
All socks are brand new and unworn.

Emily Temple Cute Grey Lace kh Socks GBP 21


Emily Temple Cute Cookie otk Socks GBP 21

Close-up of print

Metamorphose Bow and Lace otk Socks GBP 18


Metamorphose Pink otk Socks GBP 16


Putumayo Logo Knee High Socks GBP 12


Angelic Pretty Replica Calf Length Socks GBP 4