PLEASE READ BEFORE BUYING!

My feedback can be found here: http://community.livejournal.com/eglfeedback/621265.html
* All prices are in USD.
* I only accept Paypal. No exceptions!
* US Paypal Fee: 2.9% + $0.30, International 3.9% + $0.30
* If you want, you can send the money to my acc. as a gift! I can PM you my PP email.
* Those who leave their paypal address first gets the item, however I have the right to accept higher offers if there is more than one person interested.
* I have the right to not sell to someone I deem an unsafe buyer.
* Please allow up to 2 weeks for me to ship out your items, as I don't have access to transportation every day. I will let you know when I have shipped it out.
* With that said: I cannot guarantee that your package will arrive by a certain date. Please do not ask.
* I stay in a house with a dog, but he is NOT allowed near my clothes. I will always lint roll to try remove any hair that may be on the clothing. If you have allergies, please purchase at your own discretion.
* Shipping is included for US Buyers, but TRACKING IS NOT INCLUDED. US Tracking please add $0.80. Insurance see
here
. International shipping please inquire.

My proof is either a little tiger beanie baby or a piece of paper with my user name!

I need most of this gone as it's just taking way too much space, so please feel free to make reasonable offers! TWO of these are items that I'm helping a friend sell because she does not have an LJ account. I will specify which these are hers!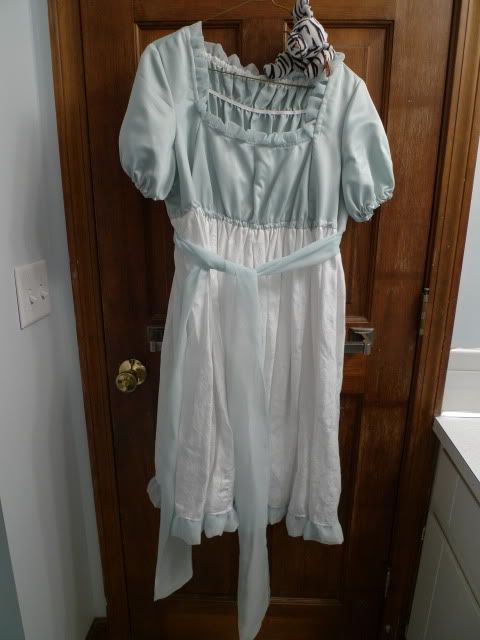 Narcissus Fae OP (From this post. Please note it is a sample dress)
Condition: 5/5 I got this and it did not fit me. Recommended for those with busts whose vertical height is no bigger than 7 inches (I'm guessing a D cup.) Bust up to 44" and underbust 40". All other measurements are freesize.
Price: $26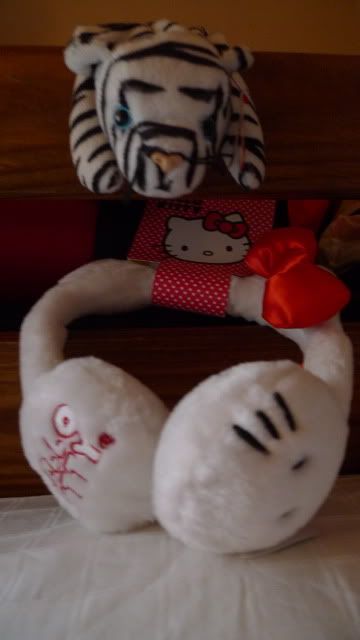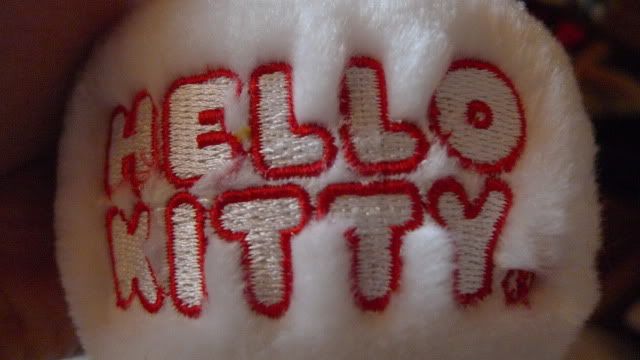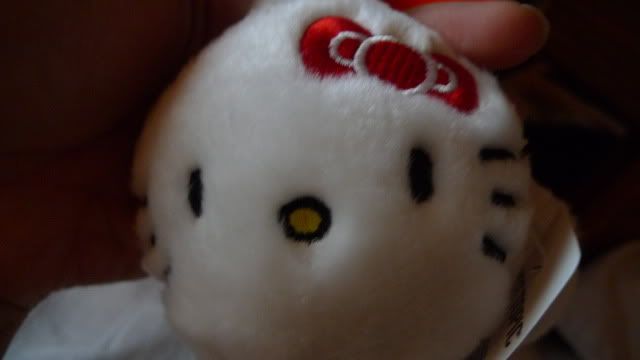 Hello Kitty Earmuffs With Kitty Ears
I think this would be a cute Winter addition for a Sweet Lolita's wardrobe! Never worn.
Condition: 5/5 Never worn or tried on.
Price: $14 OBO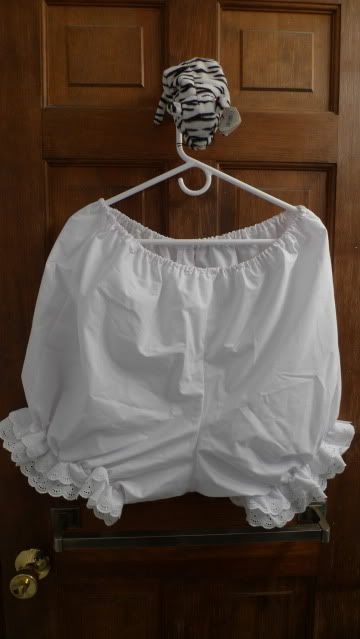 In The Starlight White Bloomers
Brand new, only tried on once. Way too large for me.
Condition: 5/5 Never worn
Size: 39" waist minimum, must go over 49" hips
Price: $15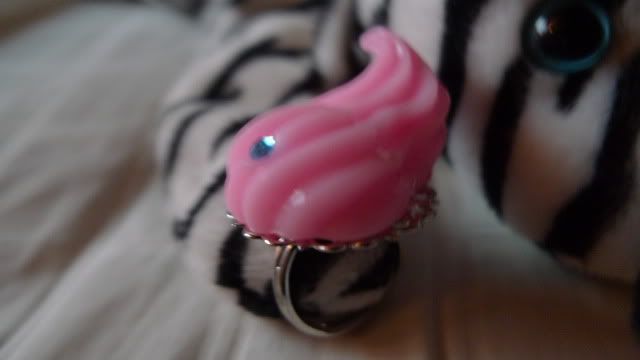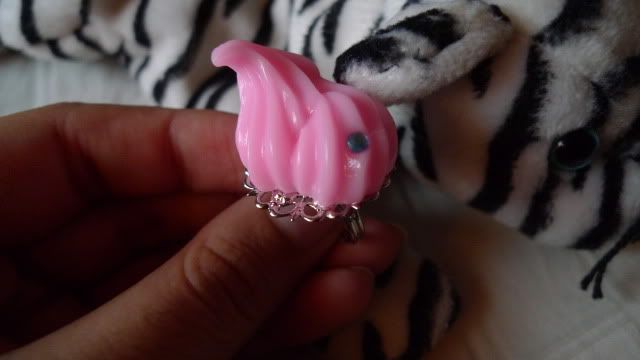 Queen Frostine Plastic Pink Icing Ring with blue gem
Condition: Brand New
Price: $12



Pink Decoden cream - does not come with any "icing" tips
Condition: Used once, still 99% full
Price: SOLD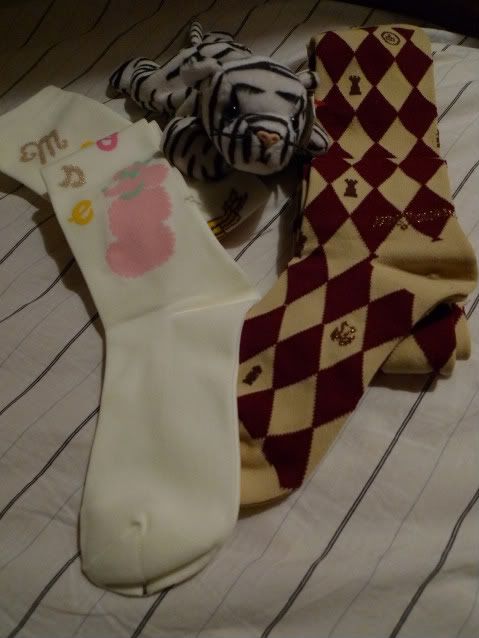 Meta Socks: Melody Poodle in White X Pink
Condition: Brand New
Price: $25 for Melody Poodle, Chess Party has been SOLD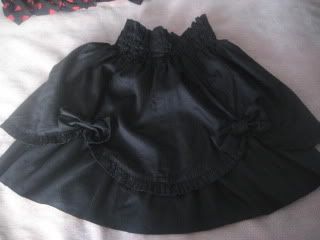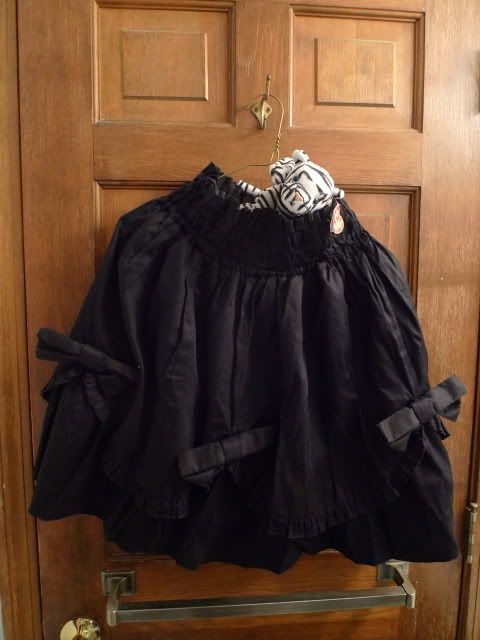 BLACK PEACE NOW skirt (The smaller photo was taken by a previous owner. If you want credit, please let me know!)
I believe I am the third owner; unworn by the second owner and myself. Not sure about the first owner.
Size: Waist 34" Hips 40" MAX.
Price: $78



Light Pink AATP Aran Bolero
Condition: 4.5/5 Almost perfect. Only worn once by me; I am the second owner.
Size: Plus size friendly! Good for up to 46" bust, I think.
Price: $75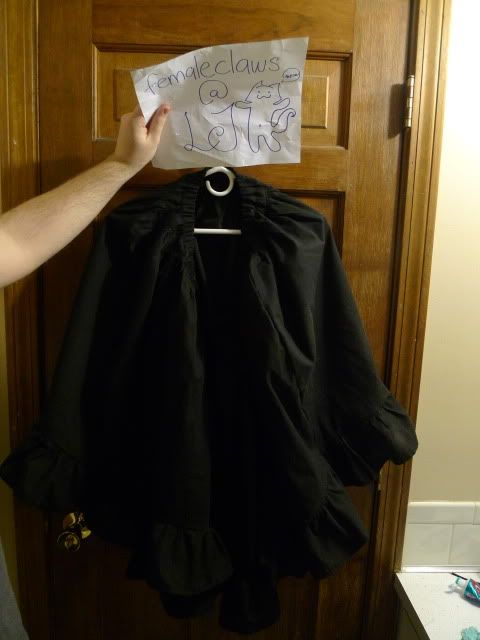 Basic Handmade Black Skirt
Condition: 5/5 Never worn, only tried on for 5 seconds - realised it's too big for me. Handmade by my roommate, it is made of cotton and is lined with polyester. Finished with french seams and has a pretty ruffle on the bottom! It is extremely plus sized friendly. I reccomend it for waist 44-45" and not larger than 48" hips. Total length is 24" - the ruffle part itself is 4".
Price: $24 OBO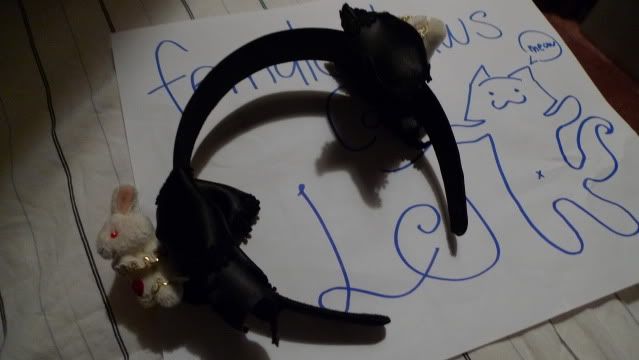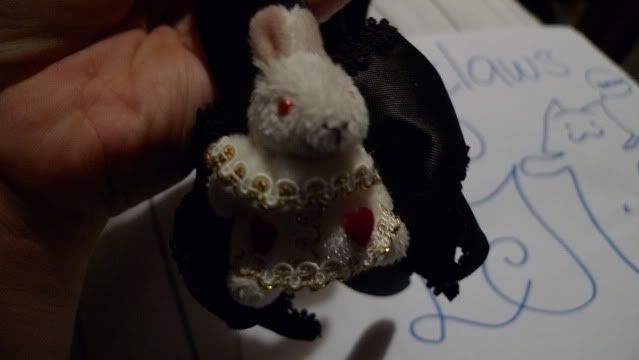 CHOCOMINT Alice Headband from
here

.
Condition: 5/5 Brand New, Only tried on. Super cute! Not reccomended if you have a large head.
Price: $26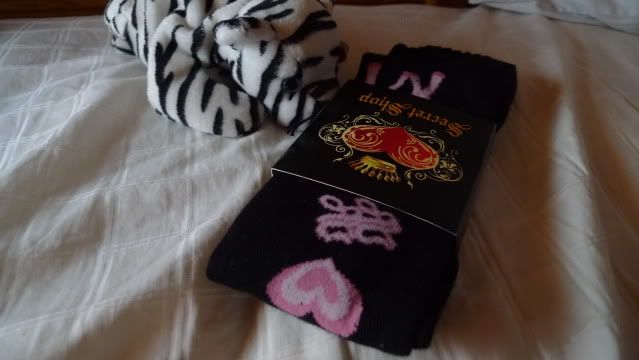 Secret Shop Milky Fawn knee-high socks
Condition: Brand New without plastic bag.
Price: $9



m_miu necklace
Condition: 5/5 Extremely cute, never worn. I think it's better off as a bag charm or used as someone's decoden accessory. Very light.
Price: SOLD

Anna House Blouse (Stock photo) (PLEASE READ THE DETAILS VERY VERY CAREFULLY!)
This blouse was a replacement for a blouse that Anna house had messed up. Even then, the bust does not fit me right; there seems to be some kind of extra material on the front when I wear it. I don't know how to alter or sew, but I figured I might as well sell it to someone who might want to try to alter this apart to make it fit them. Please keep this in mind when you buy this.
Condition: 5/5 - Only tried on once and in perfect condition, other than is what stated above.
Size: Up to a 47" bust, 36" waist.
Price: SOLD

Meta Cream Chiffon Blouse
Condition: 5/5 Taken out of packaging for photo only.
Size: Up to 35-36" waist, 38" bust
Price: SOLD

Meta Old Emblem Skirt
Condition: 5/5 Only tried on once. I am the second owner.
Size: Max Waist/Hips 42"
Price: SOLD



Meta White Bloomers -SOLD
Condition: 5/5 Never worn
Size
Waist&Hips: 28-44"
Length: 13"
Price: SOLD

BTSSB Velour Bolero - Available in BLACK and BORDEAUX
Perfect for Bittersweet Lolitas! One is mine, one is my friend's. I did not try mine on; looking at them I knew my shoulders would be too broad. Friend tried hers on and realised she didn't like velour. Because these are made of velour, they're a bit heavier and costs more to ship overseas.
Condition: 5/5, only Bordeaux one untied to let friend try on for 10 seconds.
Price: SOLD


BTSSB Bunny Cape - Available in BLACK and BORDEAUX
One is mine, one is my friend's. I tried mine on for 10 seconds. Friend did not like velour so did not try it on. Because these are made of velour, they're a bit heavier and costs more to ship overseas.
Condition: 5/5 Only Black one tried on by me. Bordeaux untried by friend.
Price: SOLD

In The Starlight Black Jumperskirt (More proof photos here and here)
Description: Ruffled skirt hem, Shirred back and straps, with lace corsetting on the front.
Size: 42-48" bust, 36-40" waist, free hips
Condition: I am the second owner. The first owner used it many times, but it's still in very good condition. I have only tried it on for 30 seconds.
Price: SOLD

IW Velvet Ladder Lace Headband
Condition: 5/5 I am the second owner. I bought this to match a skirt but it does not match, so I am selling it.
Price: SOLD

BLACK PEACE NOW tailcoat vest (Better photos here and here)
Condition: 5/5 I am the second owner, I never wore it
Size: M - Chest and waist max 36"
Price: $85 - SOLD

Meta Princess Crown Bouquet White X Pink Socks
Condition: 4/5 I am the second owner, but never used them. The first owner washed them before sending them out to me. There is some discolouration on the heel (to be expected) but still in wonderful condition.
Price: SOLD