Hello ladies!~

My feedback: http://eglfeedback.livejournal.com/681619.html
US only. Sorry but I've had bad experiences shipping overseas
First to leave their paypal gets it.
I expect payment within 24 hours.
I will ship on Monday.

I wrecked my car only weeks before Otakon so in addition to getting my car fixed I also have to pay for a train ticket to get there! Which means I have to sell one of my favorite items.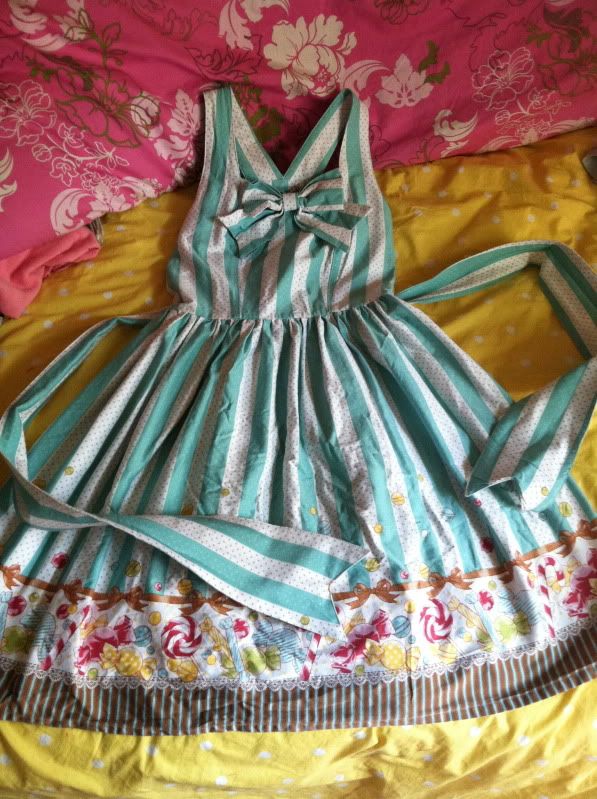 Bodyline- Mint Candy Border JSK
$35 shipped with in the US
Rough measurements: 34 in bust/28 in waist

This dress is great! Unfortunately my... chest has gotten quite a bit bigger since the last time it was worn and I look ridiculous in it! I do NOT recommend this to anyone over a 33 in bust or someone with a 34 in bust and smaller breasts. So I'm very sad to let it go but if it doesn't fit, I don't need it around and I need the money :/

It is in great condition with no visible flaws. It has only been worn twice and I am the first owner.

Thank you! Feel free to ask any questions.