Hello! Welcome to my sale! Onto the terms:

-I sell only within USA
-Price includes shipping (add .80 for tracking and be sure to let me know)
-Prices are in USD
-Once the parcel leaves my hands at the post office, I am no longer responsible for it
-My feedback is here: http://eglfeedback.livejournal.com/931832.html
-I do have a cat that is not allowed in my closet, and all items are cleaned before shipping, but for those that are very allergic, I advise you not to buy.

My proof:

1) Bodyline Alice Card Skirt in black
Like new, worn once very shortly, and never worn again. I would say it would be good for a waist size no bigger than 35inches at max.



back view Proof
Price: $45 USD SOLD

2) Innocent World offwhite x pink OTK socks
I bought these a while ago off the comm and tried them on once, before I buried them in my sock drawer and I just haven't worn them since. They need to go to someone who will wear them. (Excuse my scratched furniture -_-;)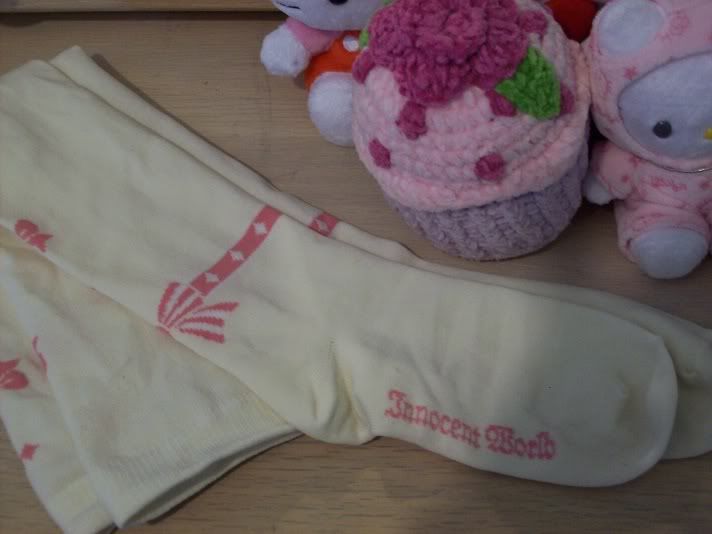 Back 1 Back 2
Price: $25 USD

Thanks for looking!