-I'm not responsible for lost packages. I will provide proof of shipping as requested via post office recipt. Any kind of shipping confirmation or tracking must be requested and paid for.
-The first person to leave a paypal address gets priority to the item.
-Prices do not include shipping.
-For all handmade items, I am willing to offer a discount if more than one are purchased together.


I have feedback available here.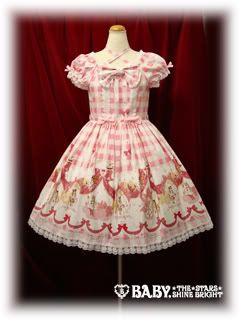 Proof

Alice in Ribbon Kingdom OP in Pink
Worn a few times by me but is in good condition
92cm length, 92cm bust, 72cm waist
I wore this at 39" bust and 30" waist but I wouldn't recommend anything more than that.
$140 OBO



Back // Cinched waist detail // Detail // Detail 2

Offbrand Off White Coat
Bought in Little Tokyo in Los Angeles, in good condition, worn a few times. (It really isn't cold enough in LA to use this as often as I want)
Max Bust: 39, no more than 40"; Max Waist: no more than 30"
$60 OBO (Purchased $100 new)




Handmade Leopard Print Vest
Hand draped and sewn. Made of denim with a leopard print with velvet side panels. No lining.
Perfect for punk loli or just punk j-fashion.
Worn about three times, in great condition.
Will fit Bust: 38" ~ 40", Waist: 27"~29", I would say about a size medium.
$55 OBO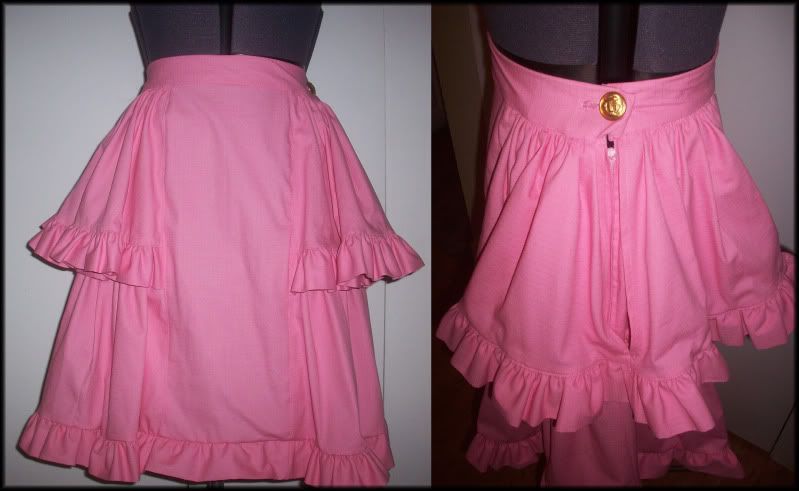 Handmade Pink Skirt
Hand drafted and sewn. Has a zipper at the side seam.
Waist: 28" ~ $30"
$40 OBO



Proof // Proof 2

18" Epic Cosplay Black Wig (Link to product on website)
Brand new, never taken out of the original packaging.
Great quality wig, never worn.
$35



Back // Inside // Top

White Long Wavy Wig
Purchased on ebay, nice quality wig.
Only tried on once with a wig cap.
$30 OBO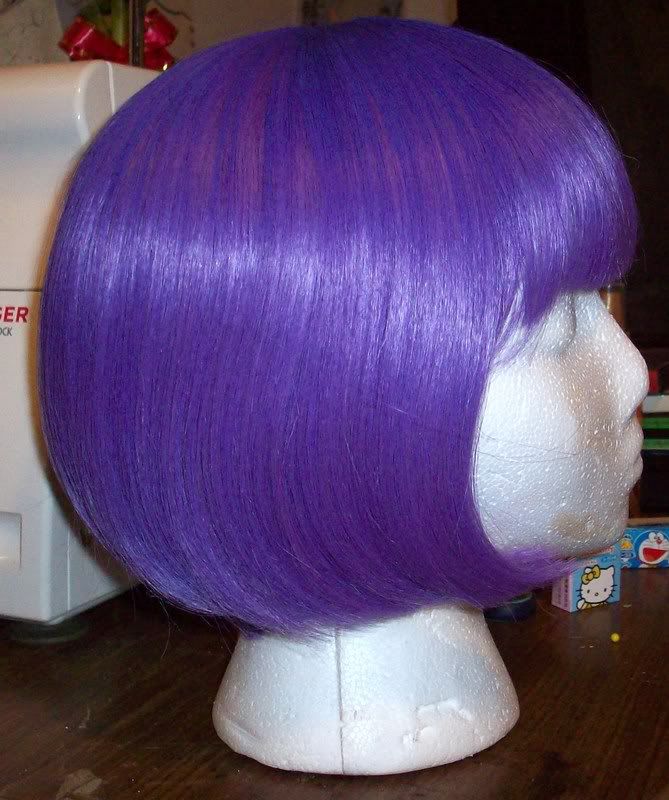 Back w/ flash // Back w/o flash // Front // Inside

Cute Purple Bob Wig
Worn about 2 times, good quality.
Would be cute with sweet.
$20




Pink Long Wig w/ Bangs
Worn x4, in great condition.
Bought from Cosworx, bangs were trimmed.
Perfect for OTT Sweet.
$30 OBO



Vol 31 Stickers // Vol 4 Stickers // Gosu Rori postcards

Lot of GLB, Ageha, and Gosu Rori
In order from left to right, starting at the top:
Vol. 31 - Stickers - $15 PENDING
Vol. 4 - Stickers - $15 PENDING
Vol. 16 - $13 PENDING
Ageha - Oct 2008 - $8 PENDING
Gosu Rori - Vol 6. - Uncolored postcards - $15
Vol. 13 - Versailles Playing Cards - $15 PENDING

All GLBs come with the original patterns uncut. The volumes that come with extras like stickers are all there as well. All magazines are in very good, near mint condition. Shipping is not included, but I would send all magazines as media mail to help cut down on shipping costs.




Back // Inside

Angelic Pretty Memorial Cake Photo Album - $12





Straw Hat with Yellow Flowers - $7





Close up 1 // Close up 2

Straw Hat with Pink Flowers and Lace: $10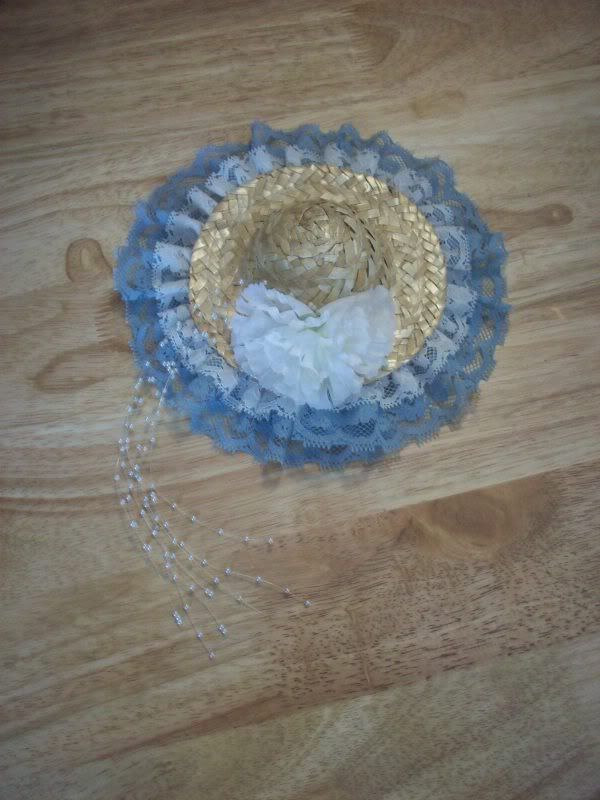 Close up


Straw Hat with White Flower and Lace: $10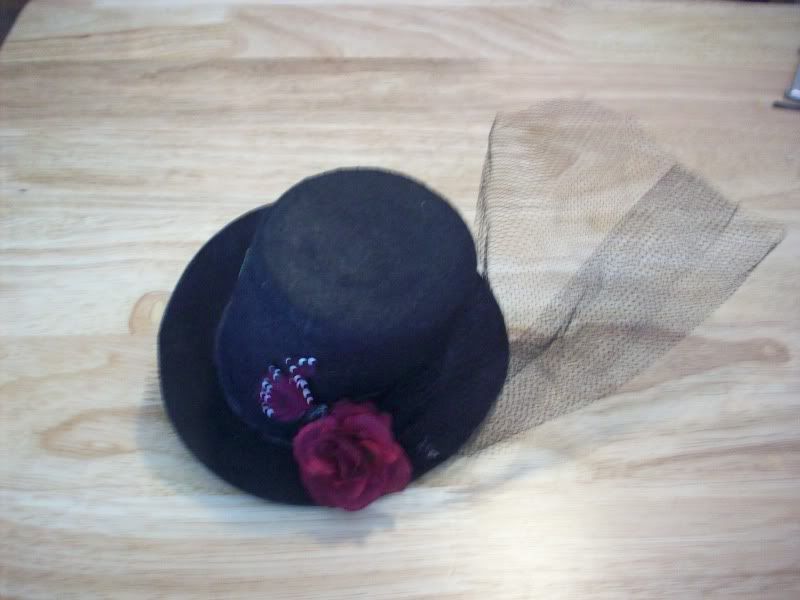 Close up


Black Mini Hat with Flower - $7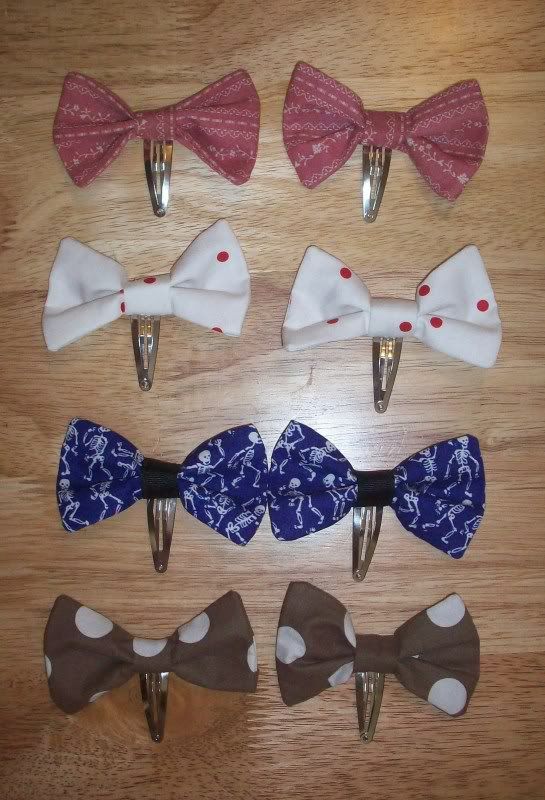 Dark Pink // Red Polka Dots // Blue and White Skeletons // Brown and White Polka Dots //



Small Handmade Bows - $5 for each pair


Never worn.







Straw Hat with Peach Flowers - $7
Never Worn.







Black and White Headdress - $7
Never worn.







Light Blue and White Headdress - $5
Never worn.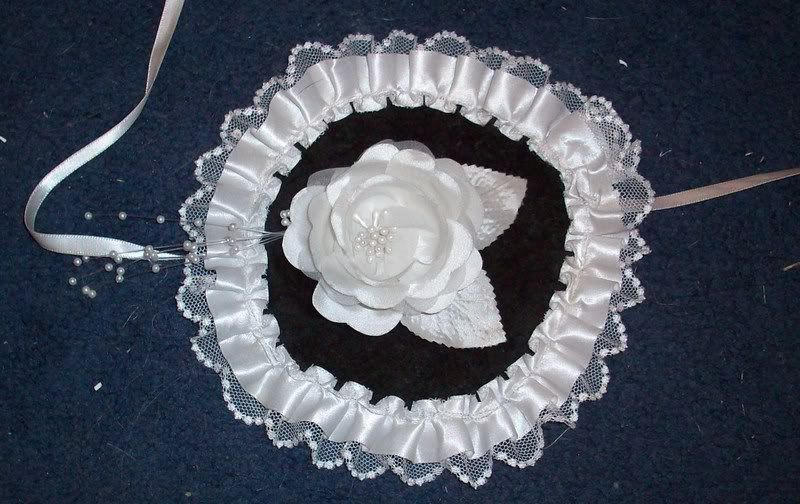 Black and White Circle Headdress - $5
Worn 2x
I bought this from Ushicon in 2005, so I've had it for a while but have only worn it twice.

Thanks for looking! :)