Hello~!!
I have a BTSSB WhitexBlack Earmuffs that I would like to put up for trade! I have never worn these, only tried on (It's too hot in South California) and so they are in perfect condition. If I cannot find a trade, I would be willing to part with these for 45 + shipping obo.
Here are more photos:
Link 1
,
Link 2
BTSSB Petticoat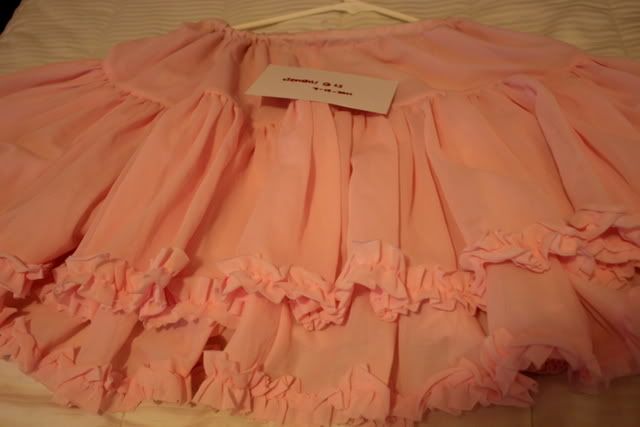 Tag
Flaw
Fully elastic waistband petticoat from BTSSB, this provides a light poof. Only flaw is that one of the threads snapped along the waistband and the waistband got twisted. The waist measures from 30 - 38 inches MAX. I'd be willing to trade this or sell it for 40 + shipping obo.
WANT TO TRADE/Partial Trade/BUY
I would like to trade/ partial trade them (in order of preference):
1. Usakumya Michelle headdress in either Pink or White
2. A BTSSB/AP Blouse in Pink/Lavender/Black that can fit a 38 inch bust~
3. BTSSB/AP Headeating printed bows (Jewel Tree Bouquet, Sugary Carnival... etc) (preferably Ivory with Pink or Black and Pink)
4. BTSSB/AP Headdresses~ (something ivoryxpink please!)
5. OTT Sweet Wigs~ (I really really like CCKids pink/blue mixed wigs, not a fan of split wigs)
6. AP bags
If you have anything on my wishlist but don't want to trade, please tell me since I'd like to buy any I can't trade~
Thank you!