♥ Payment:

Paypal ONLY



♥PRIORITY GOES TO:


First one to leave paypal addy!



♥I Now accept ALL world wide buyers!
I ship from home now! So packages can be sent out FAST!

♥ I shipp from USA:
Shipping: USA: INCLUDED in price!
International:Please inquire for all International shipping costs.

♥I ship all items Priority mail with tracking IF over 13oz.
Any item UNDER 13 OZ will be sent First class.
Insurance is optional:

♥Not responsible for lost or stolen packages. !!!


( Altought it has never happened!)



♥ I live in a smoke/pet free home!

♥ I offer discounts on multi orders.
♥Feedback
here

Please follow all rules of leaving feedback please.

WTT:
I have the Dream Sky JSK in Lavender.
Id like to trade for the Black or Lavender OP socks please ! <3 !
Mine is brand new with tags never worn or tried on.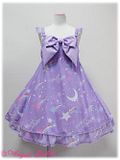 If im able to get the black OP with Matching socks, I can also trade my socks as well !
( so for a black op with socks i will trade my lavender jsk with matching socks. BUT if you trade lavender op for lavender JSK i WILL NOT trade my socks.)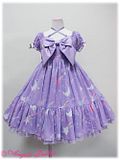 MMM Apron:
I bought this apron MONTHS ago on the comms


but due to shipping problems i didnt get it till now.
I had ordered the apron for a photo shoot in shanghai but due to not getting it in time, i had to cancel the shoot :/
and thus i have the apron and have no use for it or desire to keep it.
Apron is in mint shape! no steins, flaws, rips, holes,


Buttons are Original Mother of Pearl!
This is a very rare and hard to find item.
Lace is soft and pristine beautiful rose detail!,!
Measurements:
Waist: goes to 23-28 in MAX
Length: 45 in
$160 Shipped
+ PP Fees

World wide please inquire
Kera:
$7 shipped
+ PP Fees
world wide please inquire



BTSSB Head Dress:
Brand new never worn: flawless:
$30 shipped USA + PP Fees



BodyLine Carasol bow:
brand new with tags!
$10 shipped usa:+ PP Fees
World wide please inquire+



MMM Gather Frill OP Chiffon Dress
I m the 2nd owner of this lovely dress.
Includes waist ribbon, not shown in photos.
Measurements and stock : ( from hello lace)

BTSSB Hawase Doll OP
Includes removable sleeves:
Measurements and stock from Hello Lace:
Milk-chan and Snow Strawberry print
JSK SET
I'm the 2nd owner of this piece. Never worn by both the owners.
89cm length, 86~96cm bust, 68~77cm waist
Includes: Bonnet and blouse.
Sweets Princess OP
OP only
Brand new with tags, never worn or tried on.
Measurements and Stock from Hello Lace:
88cm length
81cm bust
67cm waist
16cm sleeve length
28cm cuff
Angelic Pretty Victorian Rose OP
Worn only once for a hour by myself.
Dress does not include choker.
Includes back bow that is removable.
Dress is flawless with no damage, or wear or tear.
Measurements and stock from Hello Lace:
90cm length
33cm shoulder width
86cm bust
69cm waist
44cm sleeve length
28cm cuff
$350 shipped usa + PP Fees
Westmend OP:
This is my last westmend dress for sale.
Only worn once for a photo shoot.
( has lace up corset style in the back)
this dress was a rare sale and limited. Not featured on the shop site.
$100 shipped usa + PP Fees
Westmend Pink Coat:
Just clearing out some of my many coats....
Cuffs and coller have removable real rabbit fur.
Lace at bottom is also removable.
Only worn once in japan for a trip.
paid $200
Asking $150 shipped usa. + PP Fees