PLEASE READ THE FOLLOWING
-Feedback: http://community.livejournal.com/eglfeedback/183713.html

-***IMPORTANT*** When bidding, PLEASE PUT YOUR BID UNDER THE COMMENT THAT HAS THE TITLE OF THE ITEM. If another person is bidding, PLEASE BID BY REPLYING TO THE COMMENT THAT THE PREVIOUS BIDDER POSTED. My post may be moderated so please refrain your bids until you see my comments.

-THE AUCTION WILL END ON JULY 17th AT 6:00 PM PACIFIC STANDARD TIME. However, to prevent snipe bidding, if someone bids towards the end of the auction time, the ending time will be increased by 5 minutes so that anyone who is interested in the item has a fair chance at getting it.

-IF YOU BID, PLEASE BE READY TO PAY. If, for whatever reason, the winning bidder backs down, the item automatically goes to the second highest bidder and so forth. If you have bid and cannot pay, PLEASE KNOW THAT I WILL LEAVE NEUTRAL/NEGATIVE feedback.

-I EXPECT PAYMENT WITHIN 48 HOURS. NO EXCUSES. Failure to do so will lead to neutral feedback from me.

-I AM NOT INTERESTED IN TRADES.

-Your item will be shipped out either on the week of or the next week. Most likely on the 23rd but earlier is possible. I don't have any means of transportation at the moment so I can't guarantee anything except that your items will be shipped by the 30th. If you need your items shipped out ASAP, please let me know and I'll try my best to accommodate your request.

-If you want to bid privately, please create a sock account and PM me using the account you usually use for transactions on egl_comm_sales telling me your sock account. Please PM me your feedback page as well.

-All prices are in USD.

-Feel free to ask questions (click "reply" to the comment that says "Questions, comments, etc") PLEASE DO NOT COMMENT OR ASK QUESTIONS IF YOU ARE NOT SERIOUS ABOUT BUYING.

-No refunds and returns.

-Have your PM setting on so that we can communicate about shipping and invoicing.

-Payment plans are accepted and I will hold onto items for some time. ALL PAYMENT PLANS AND HOLDS REQUIRE A DEPOSIT OF $100.

-You will have to pay the extra "handling fees". International: 6% / Domestic: 5%. This can be waived if you pay as a gift payment on Paypal (only applies to people with a US Paypal account); please know the consequences of paying for the item through these methods.

-I only accept Paypal unless you want to do a in person transaction.

-Minimum bid increment: 1 USD
---

IMPORTANT SHIPPING INFORMATION
I REQUIRE SHIPPING DEPOSITS. They may seem high but it is to ensure that I don't cover shipping costs out of my own pocket.
Domestic: $15
International air mail: $20
International EMS: $45 for Europe, $50 for Australia

FOR INTERNATIONAL BUYERS: If I need to buy a box to ship our your item, this will also be included in your shipping costs.

If you want to pick up the item from my place, you do not have to pay shipping costs.

---
ROSE MELODY ROSA CRUCIFIX COAT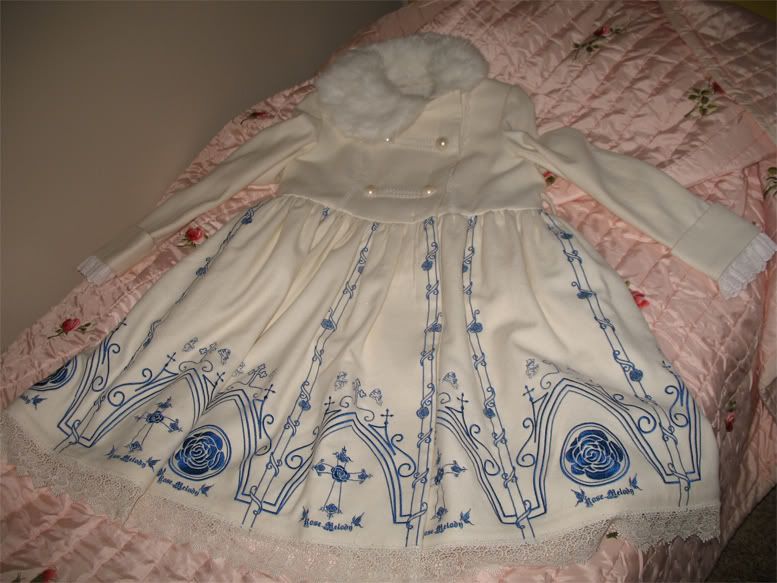 I wore this coat once.



On the back of the coat.



Also on the back.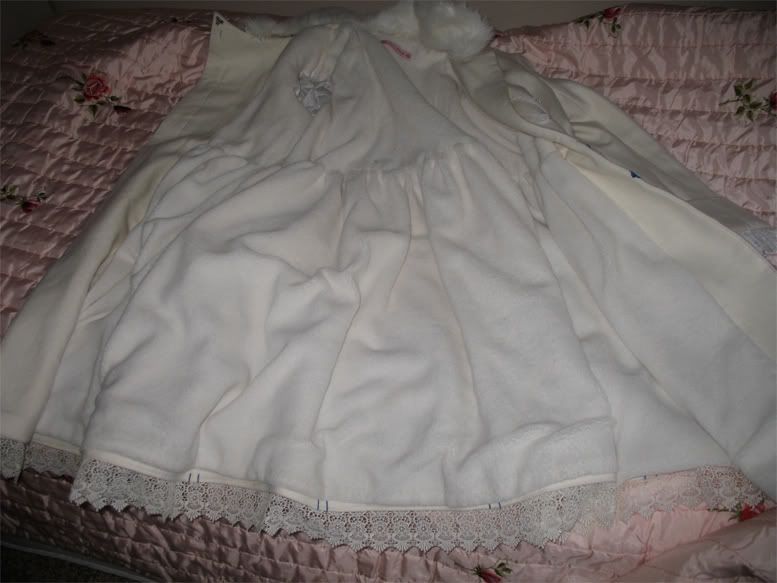 Very fluffy lining. Sleeves aren't lined with the fluffy material.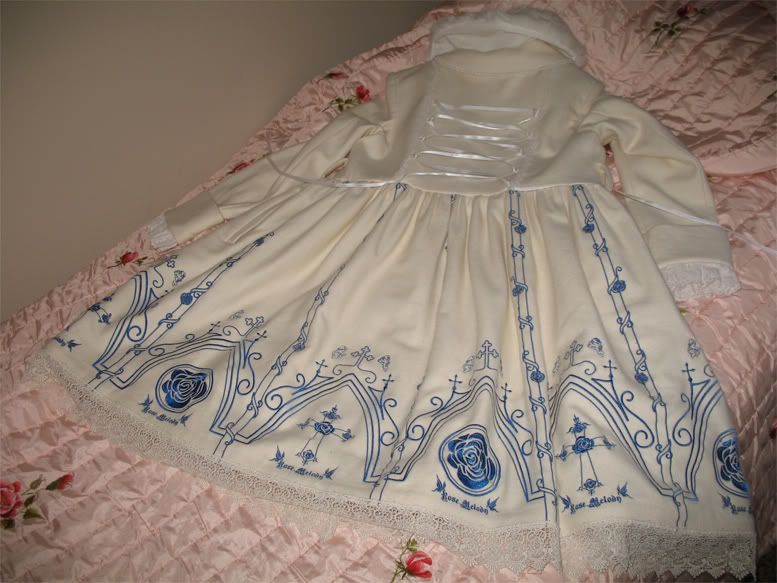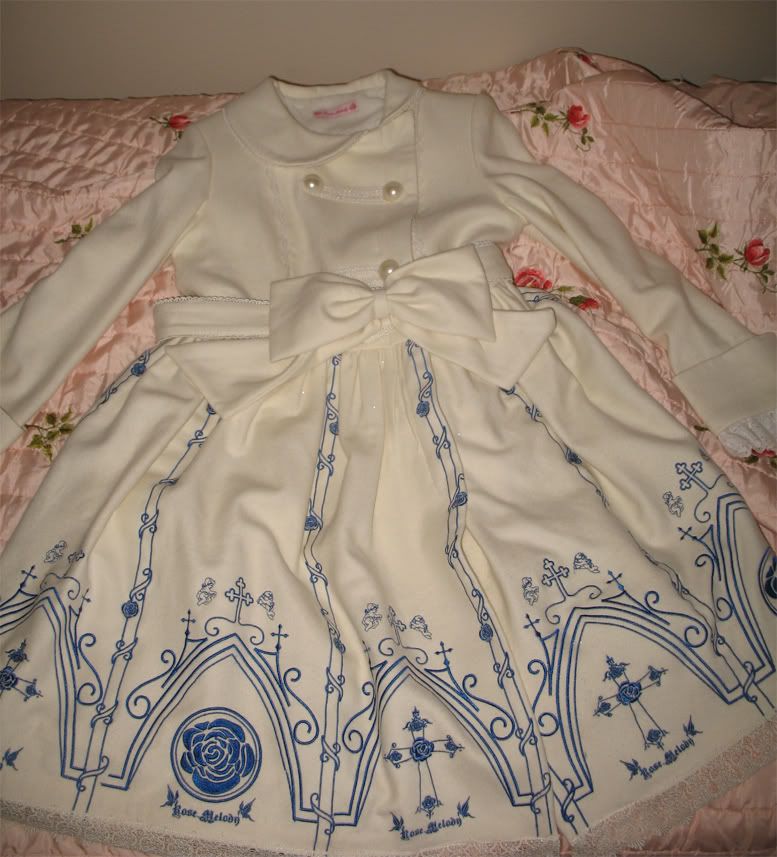 With the faux fur collar detached and with the belt. Ribbon on belt is detachable.

It's a pretty warm coat and perfect for mild winters. I think it'll keep you cozy in 30 degrees Fahrenheit but I can't guarantee that. It did keep me very toasty when it was 40 degrees if it's any help!

Bust: 88 cm
Waist: 77 cm
Entire coat length: 92 cm (including lace)

TO INTERNATIONAL BUYERS: This coat is HEAVY. Please expect to pay for very high shipping costs if you buy this coat.

Starting price: $88
BIN: $159
---
VICTORIAN MAIDEN: Rococo Bouquet Frill overdress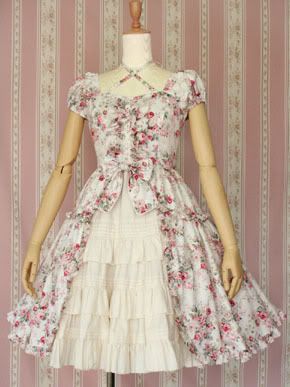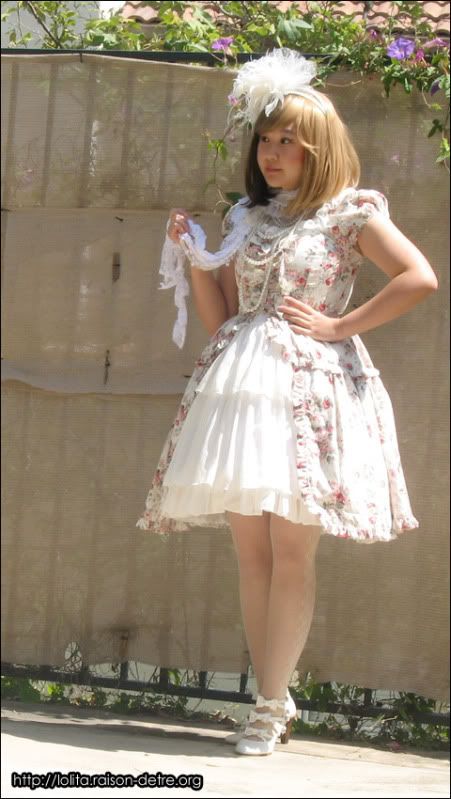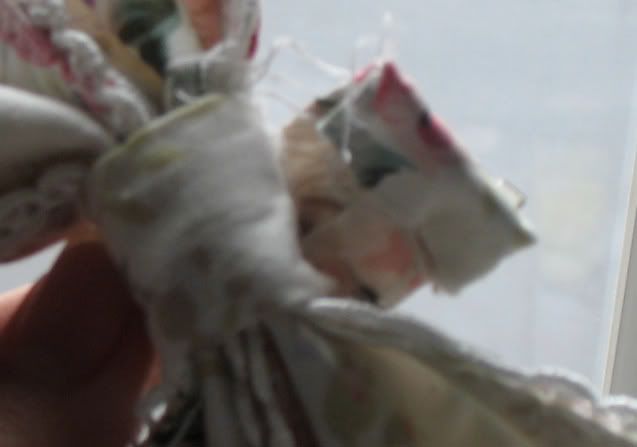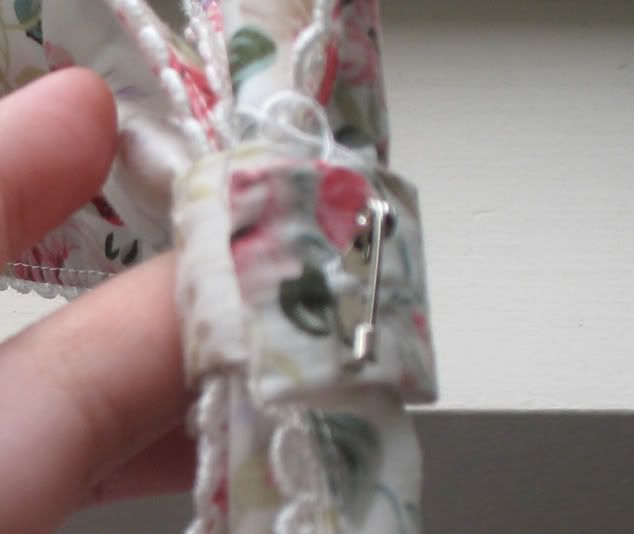 -THIS IS AN OVERDRESS. UNDERDRESS/UNDERSKIRT DOES NOT COME WITH THE OVERDRESS.
-Approx size: 82~89 cm bust, 68~78 cm waist (this is on the safe side)
-Wore it three times
-Brooch came broken when I received the dress from Victorian maiden. The brooch itself works but the middle part needs to be sewed down.
-Has shirring in the back.

Starting price: $210
BIN: $328
---
METAMORPHOSE: Swan Lake OP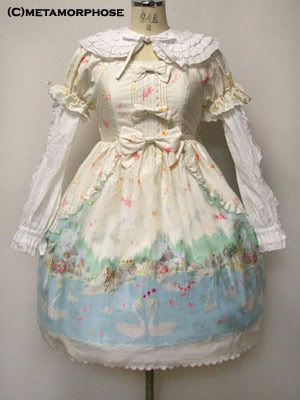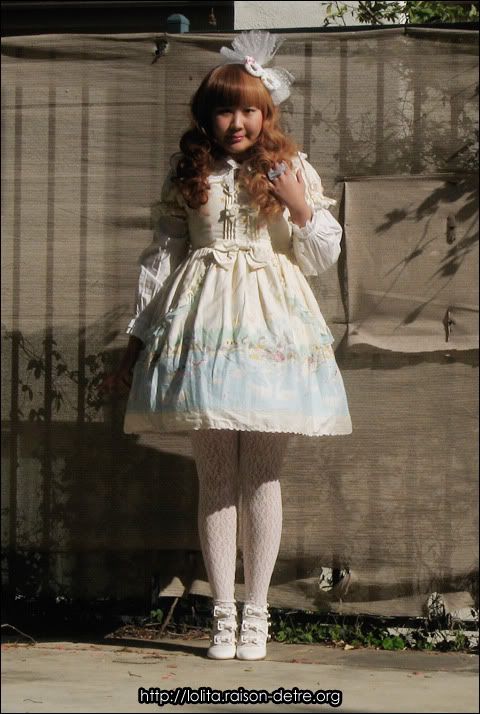 Ripped seams. Not that noticeable when worn.

-Official measurements: 82~100cm bust, 72~90cm waist
-Wore it twice
-Bought it second hand. Damage was there when I got it.
-Collar and long sleeves are detachable.
-Needs ironing and outside of the ripped seam, it's in good condition.

Starting price: $200
BIN: $300