Hello And welcome to my handmade sales post. This is my first time selling my handmade items. I really want to make people happy with my items. So if you have any questions, just ask. :)


Notes:

For a purchase, please fill in this form.
Name:
Location:
Item(s) you want to buy:
Mail address:
Shipping:
- Shipping is included in the price.
- I ship only to EU buyers.
- Items will be shipped from The Netherlands.
- I am not responsible for lost or damaged packages.
Payment & Holds and trades:-

- Prices are in Euros
- Bank transfer only please.
- I don't do Holds. First one who contacts me for a purchase and pays gets it.
- No trades please
Handmade items:
Please keep in mind that due to the nature of handmade items, they may have slight variances in pattern or design then those in the pictures however I do take fresh images for all my items as frequently as possible. Quality however, is never sacrificed. You can always ask for additional photos.
Commissions
I do take commissions. If you are interested in a custom item, plz contact me with your wishes and we will see what I can make for you.
Commissions will take time, please have some patience. I will frequent contact you with the progress.
My egl feedback can be found here:
eglfeedback.livejournal.com/1376415.html
Hair pins (sets of two)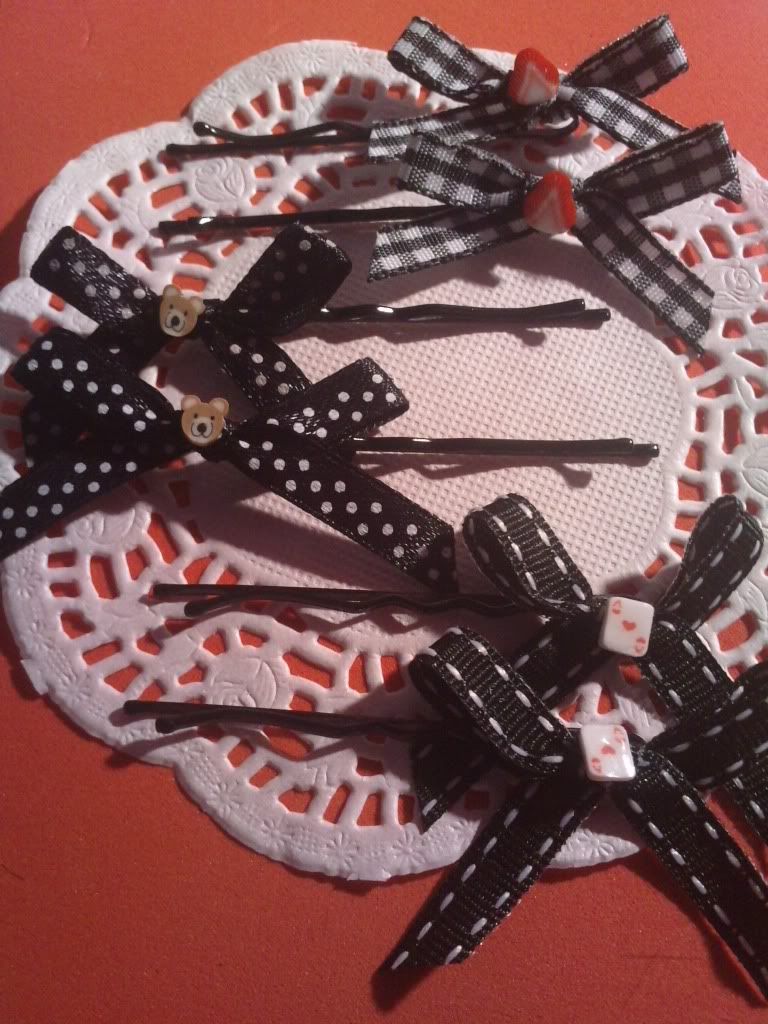 Cards hairpin set: 4 euro
Bears hairpin set: 4 euro
Strawberry hairpin set: 4 euro
Earrings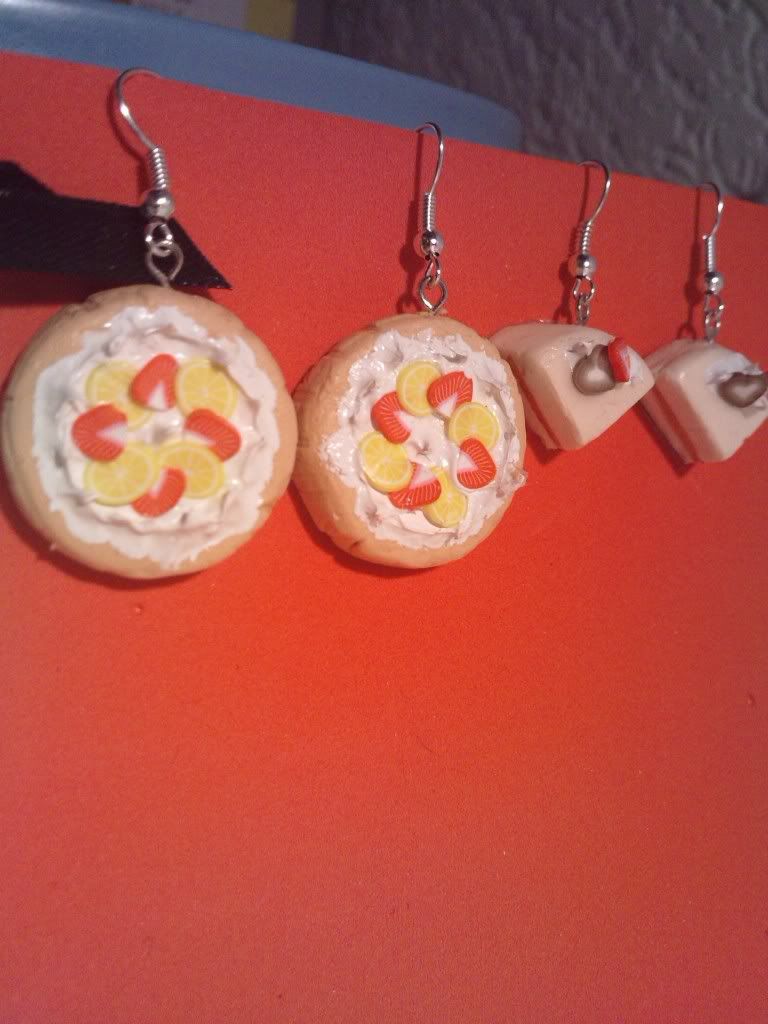 Lemon and strawberry pie earrings: 8 euro
Mokka Chocó pie slices earrings: 8 euro
Deco Nails ( set of 10 nails)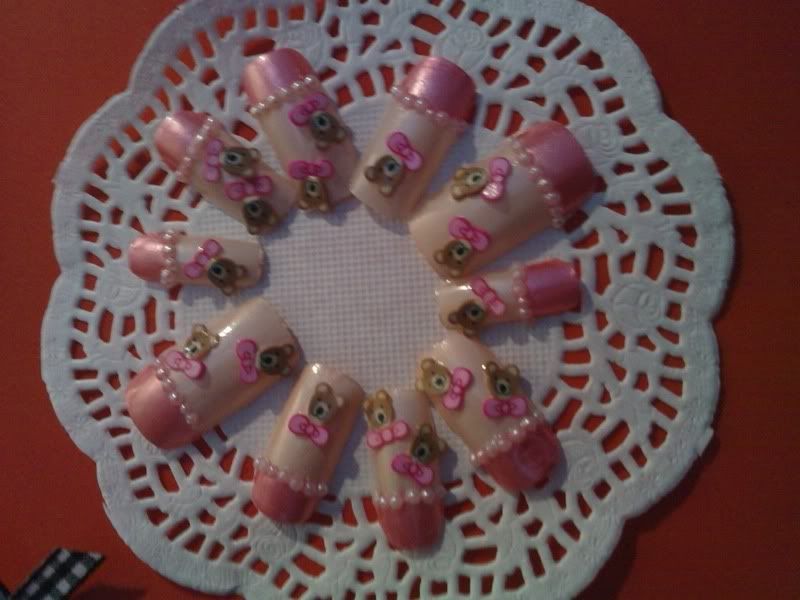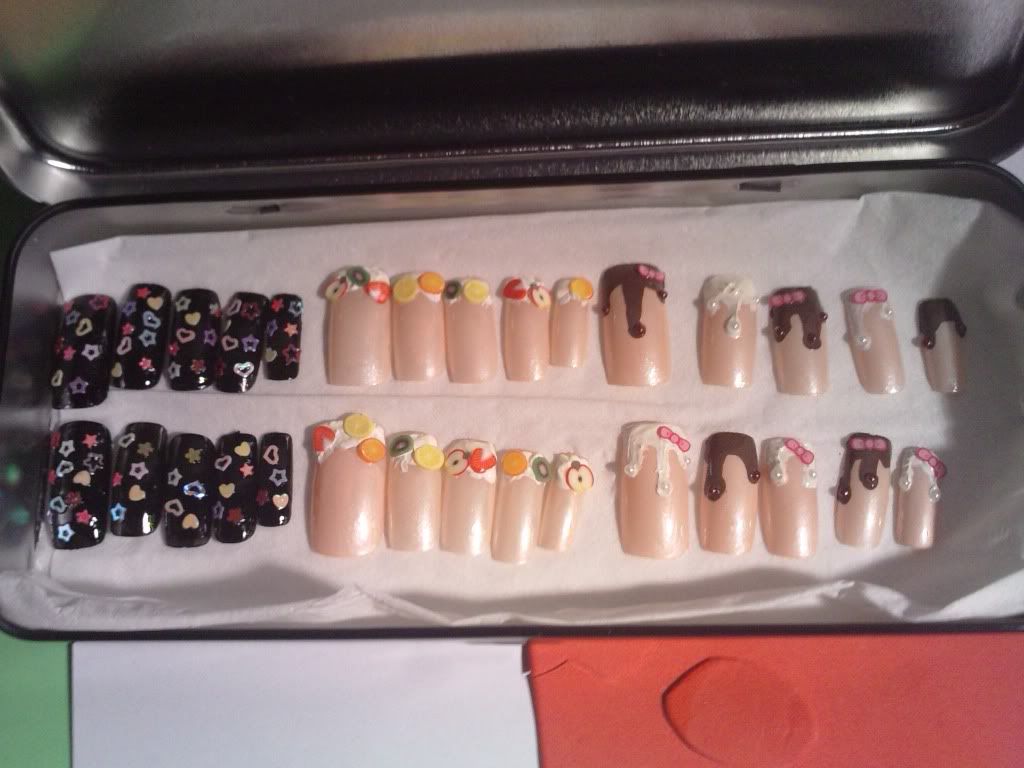 Pink bears set: 12 euro
Black nails: 9 euro
Cream and chocolate nails: 10 euro
Fruity cream nails: 10 euro
Keystraps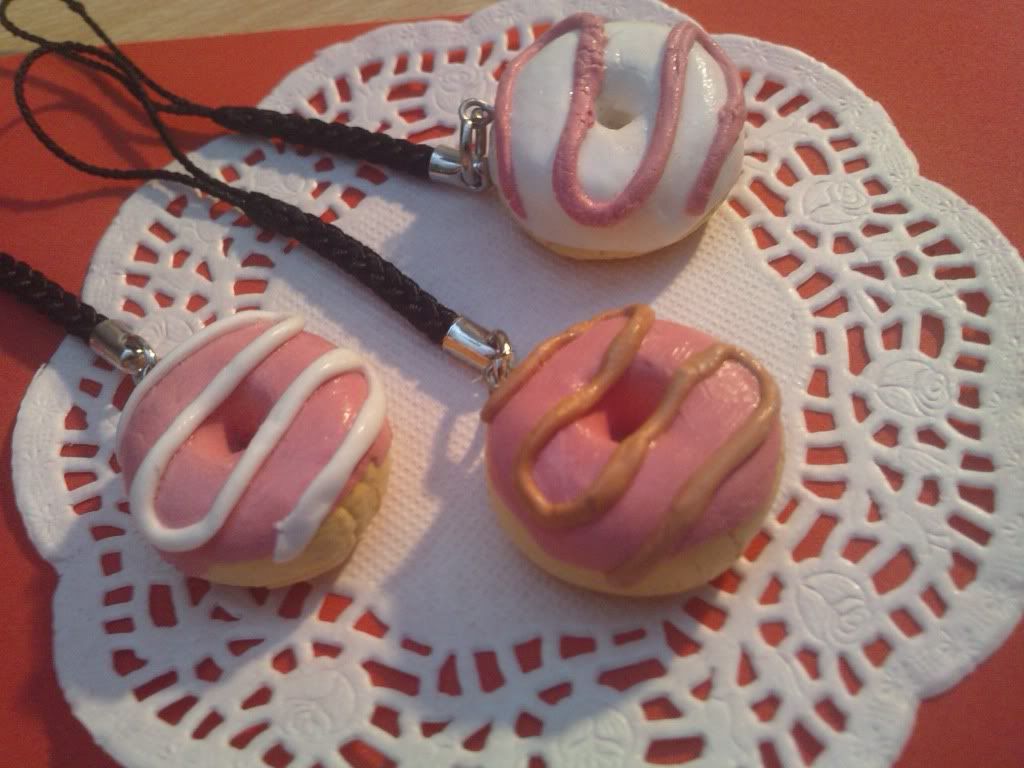 All keystraps are now 5 euro each
Special sets

Black Sugary carnival inspired jewelry set
Earrings and necklace( 31 cm long)
Now only 15 euro

Thank you for looking and have a nice day!