Terms of sale:
PRICES LISTED IN USD

If you are interested please leave a comment below. Priority will be to the first person to leave their paypal address, or whoever checks out via etsy first.

I will consider offers so if the price isn't right, try to negotiate!

I ship first class or priority in the US with tracking, and 1st class international unless requested otherwise. MY SHIPPING DAYS ARE FRIDAY AND MONDAY!

Smoke free home! I am fostering a kitten right now, but he isn't allowed in my sewing room or my closet!

69+ and 1 neutral on EGL feedback
On EGLFeedback
100% + on ebay (as a buyer mostly)
100% + on Etsy

CUSTOM MADE ITEMS:
Please comment below if interested (paypal to reserve your order). You may also PM me or check out via Etsy.

Cinderella's Carriage Skirt (85.00) ONLY ONE LEFT


More details at- http://www.etsy.com/listing/70760239/cinderellas-carriage-skirt-custom-size


Breezy Seersucker Skirt (55.00) ONLY 2 AVAILABLE


More details at- http://www.etsy.com/listing/75718273/breezy-seersucker-skirt-custom-sized


Chemise Dress (90.00)


More details at- http://www.etsy.com/listing/70878581/cotton-striped-chemise-dress-custom





Non-custom items from my Etsy:
either comment below or check out via etsy :)






Mint Julep Dress 2 103.30
For more info- http://www.etsy.com/listing/74642433/mint-julep-dress-version-2


Riding High Western Skirt 56.95 51.80:


Click for more details


Sundae Stripe Bloomers 20.00:


More info- http://www.etsy.com/listing/68611940/sundae-stripe-bloomers





More items in my shop!!!
MISCY.ETSY.COM

Direct Sale items... please comment below to purchase!





Red Stripe Off brand blouse
Asking price- 10.00 + shipping
I got this a long time ago when i was still trying out sweet. It would still be something i'd wear if i had more red in my wardrobe. As i don't i figure it is time to let go. It has a few weird places where the stretch in the fabric has kinda stretched out i guess for lack of a better description, as pictured, but its pretty un-noticeable and if you wear it under a jsk, i doubt you'd see it at all.

Bust (fabric is stretchy)- 34-38"
Waist - 28-31"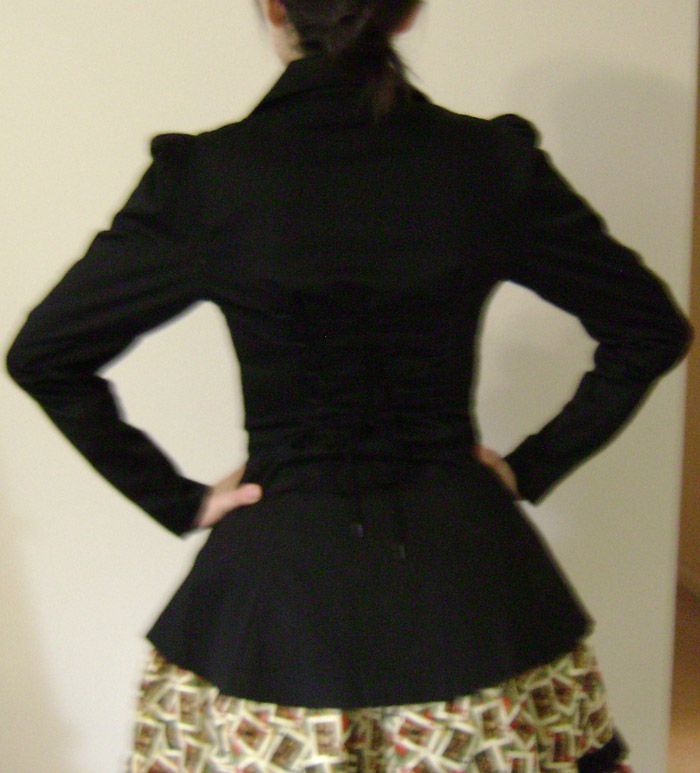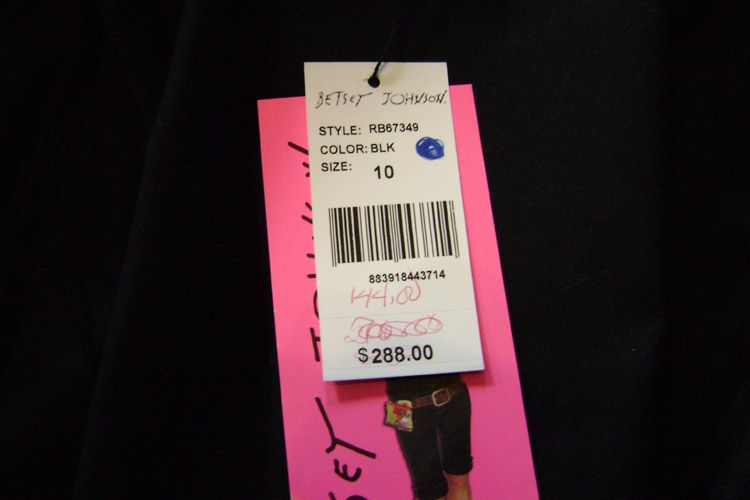 Betsey Johnson Jacket NWT
Asking Price 100.0080.00 + shipping
Super impulse buy here... It was on sale and i thought i liked it well enough to overlook the fact that it is 2 sizes too big. Anyways, i'm over the magic of the moment and am trying to get a few $$ back, I've taken an additional 44.00 off the marked down price. It is a US size 10 and has a corset back. Max measurements below, will reduce about 4" for the bust and waist

Shoulders seam to seam- 14.5"
Sleeves- 27"
Bust- 37"
Waist-32"




F21 Regimental Stripe Jacket
Asking Price 20.0016.00 + shipping
Have had this for a while, but I've only worn it twice. It is too short in the sleeve for me, but is super cute and sits right at the waist so it looks good with loli :D. Colours are grey, black and dark pink almost red.

Shoulder seam to seam- 14.25"
Bust-36"
Waist-31"
Sleeve-23.5"



Lavender Debbie Skirt 46.65 35.00
for more info- http://www.etsy.com/listing/63212150/debbie-skirt-lavender-and-cream
YOU MUST PURCHASE VIA COMMENT TO RECEIVE DISCOUNT



Bodyline white heels size 25.5 - asking 25.00 + shipping
Wear and tear as shown, only worn probably 5 times since I've had them. Just too sweet for my tastes. They are on the website here- http://www.bodyline.co.jp/bodyline/showProduct.asp?id=2134&pageNumber=1&pageStop=stop_13&noSubType=N


DIRECT TRADE ITEMS ONLY!!!!!!!!!
I might sell, but you would have to make a pretty high offer.
</center>



Innocent world Black Chiffon JSK
Max measurements-
Bust-38"
Waist-31"
I just got this back from the cleaners, and have only worn it maybe 3 times for only a few hours at a time. I am looking for something new is all, kinda bored with the amount of black in my wardrobe.




Surface Spell OP (i have matching bow and the flower corsages come with it)
Max measurements-
Bust- 38"
Waist-30" (has waist ties)
I've lost some weight since I originally ordered this (it is custom sized). I really do like it, just it isn't a perfect fit anymore, so I am willing to look at trades.


I really like innocent world, JetJ, mary mag, victorian maiden, and ETC stuff, but i also like several taobao shops and would be willing to do accept partial cash. I don't really like pink very much (dusty rose i will look at, but it is probably my last choice of colours), and very much like blues, greens, and reds. I also like floral prints a lot.

Also if you are wanting to trade YOU MUST HAVE 100% + feedback (and I mean more than just one or two!) or be willing to send me your item first before I send mine to you! US OFFERS ONLY PLEASE!