I have positive feedback at EGLFeedback here.


I accept paypal only. US buyers incur 2.9% + .30 fee. International buyers incur 3.9% + .30 cross border fee. Fees can be seen here.


I prefer to ship within the US, I will give priority to US buyers.


Shipping is included to USA, overseas light packages do not add, but add $5 for heavy, $10 for boots.


International Express with tracking $20


If you want to hold something, you will need to put a 20% payment down on it.


Please put your country and paypal in your comment.


Please feel free to ask any questions/more photos.




Meschantes Underbust Steel Boned Corset (HANDMADE) $85 shipped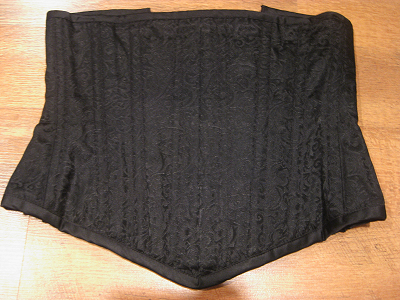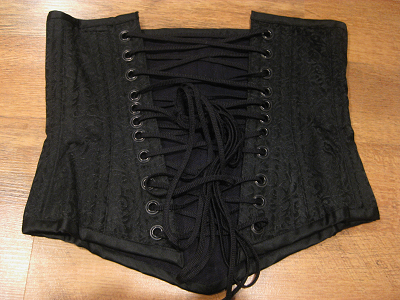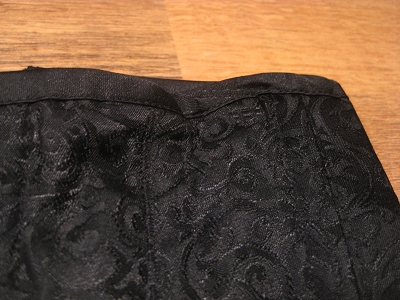 I had the wonderful opportunity to work with Meschantes Corsetry and during that time I crafted this little beauty for myself! I put a lot of hard work into it and then wore it 3 times for special events. I have decided to let it go to someone who would love and use it often! It is flawless, steel boning, beautiful black jacquard fabric with twill lining. It is open back, great for over tops!
Waist: 29" max - 24" min
Length: 11"



Emily Temple Cute Skirt & Bib $50 shipped PAYMENT PENDING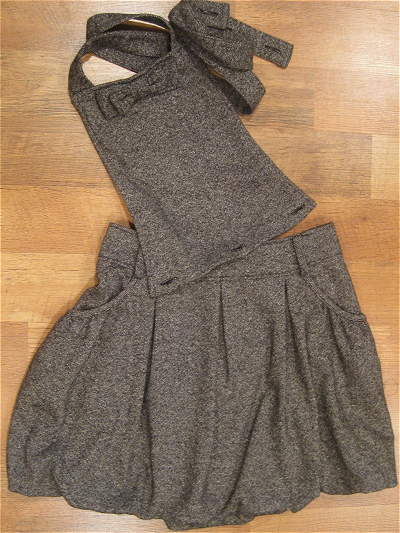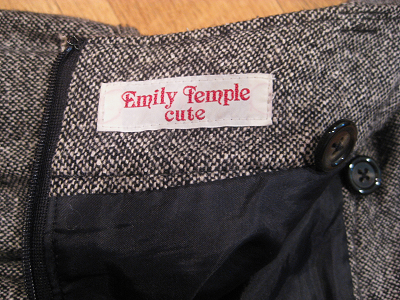 Bought from a user here, but I never wore it! It's in excellent condition.
Waist: 29"
Length: 16"




Metamorphose Marine Stripe $90 shipped - on hold for sugarcakes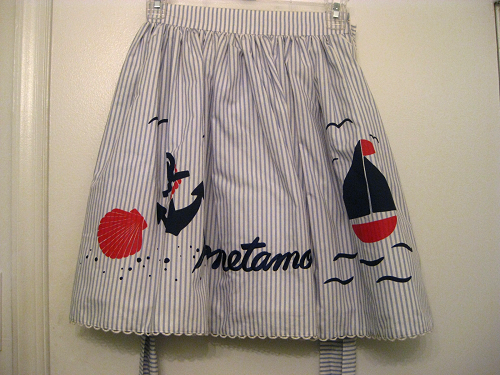 In great condition! Bought from a user here and worn only once.
Waist: 24-26"
Lenght: 18.5"




Metamorphose Ribbon Skirt $55 shipped SOLD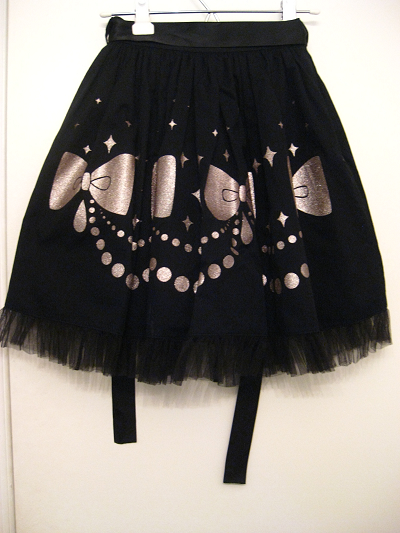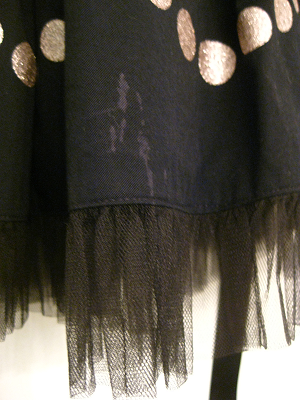 This mark is located near the front, but is fainter than the picture and is not all too noticeable when worn.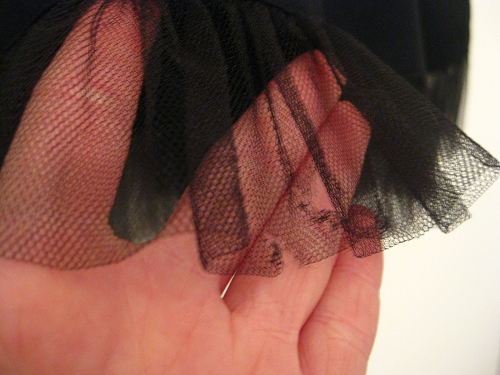 This tear is near the front side but again, these are hard to notice because of the fabric folds.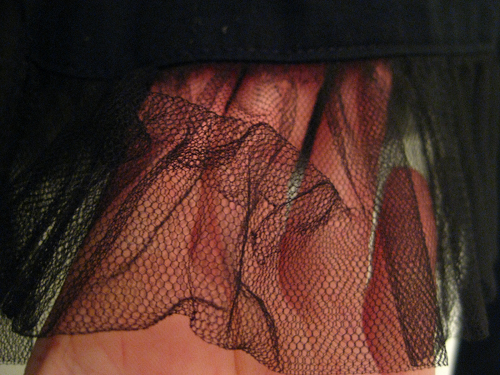 This is on the back side, I had not noticed it was there at all until I thoroughly inspected the skirt.
This is a very loved skirt and it has damage! It was bought with the stain on the front and the tears in the tulle happened after I wore it a few times. To be 100% honest with anyone interested in this item, the tears are not noticeable due to the folding and volume in the material. The stain is also very small and very faint, I have had no fears while wearing this skirt, and no one has exclaimed "your skirt is damaged!" I hope the reduced price is reasonable and that someone can still use this skirt. THIS IS A REPOST FROM MONTHS AGO, ORIGINAL BUYER ENDED UP NOT PAYING.
Waist: 24-27"
Lenght: 21"




An Tai Na Boots $55 shipped SOLD/ downpayment by phen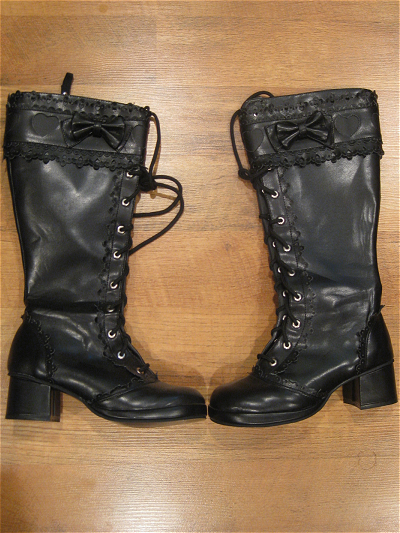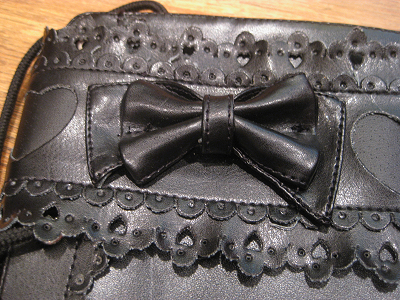 These are in almost brand new condition! Purchased new and wore them only briefly on the runway for a fashion show, haven't worn them since! They need to get used!
Size: Small, 6US, 23.5CM
Heel: 2"
Calf: 13-15"




Worthington Heels $30 shipped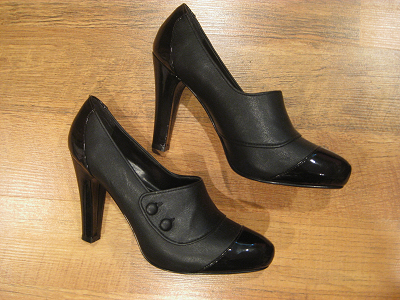 These are almost brand new! I had them ordered in to a Macy's and only wore them for one social event, and even then I barely walked on them because I am terrible at walking in heels!
Size Small, US6, 23.5CM




Angelic Pretty Bag $55 shipped SOLD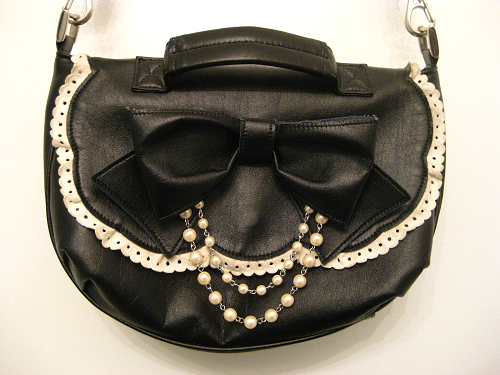 Bought from Y!JP, used but in good condition other than the slight darkening of the trim.
Width: 10"
Length: 8"
Depth: 4"




Buy 2 get one free of equal or lesser value!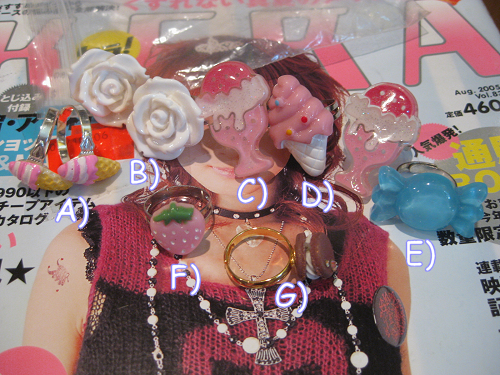 A) Small Ice Cream Cone 2 Available @ 1.50 each
B) White Rose 1 available @ 2.00 each
C) Ice Cream Sundae 1 available @ 2.50 each
D) Large Ice cream cone 0 available @ 2.00 each
E) Blue Candy 0 available @ 2.50
F) Pink Strawberry 0 available @ 1.50
G) Macaron 1 available @ 3.50


Thank you all for looking and some prices may be negotiable. I AM NOT ACCEPTING TRADES.
Please be sure to review the rules stated above and submit comments with this form if you would like to purchase an item, it will help the transaction move quickly:
Name & Country:
PP Address:
Items: