My feedback- eglfeedback.livejournal.com/561969.html
I am located in Manchester, UK.
I do have cats and rabbits, they are currently shedding so please be aware if you have allergies.
I'm not able to do holds, sorry.
I may be able to do payment plans, but I require £100 immediately.
My household is non-smoking.
I'm not interested in trades
First to leave paypal gets the BIN price.
Payment must be given within 24 hours of auction end
I'd like to put my Holy Queen JSK in black/blue up for auction. It has been worn once by myself, and had a previous owner. It has also been tried on twice by other people.
It comes with the velvet ribbon, and the only damage I could spot is a small snag on the bust area.
I'm selling because I never wear this dress, my tastes have changed to more classic pieces, and the dress could probably be loved by someone else.
The measurements are basically free, the bust and high waist are elasticated, I was a 37" bust when I wore this dress last and it fit fine.
Onto the dress!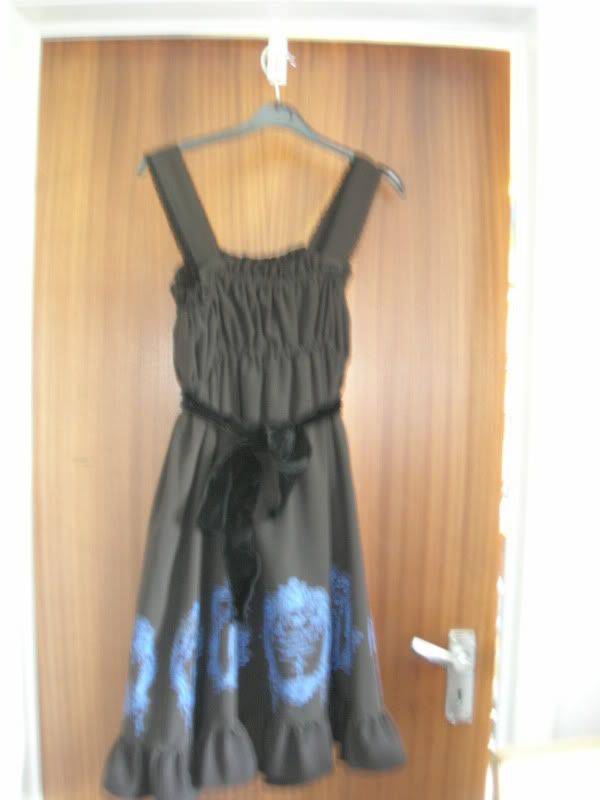 Apologies for the poor quality picture! i can take more if need be, I took this picture when I was poorly and a bit shaky :P
Please bid in £10 increments (right word?)

Starting Bid: £250
BIN: £300
AUCTION ENDED
Any questions, please ask away!