Hello! Thanks for looking!
- I am open to reasonable offers, but no trades at this time.
- Prices do not include shipping, but I do not charge PayPal fees.
- If you would like tracking and insurance, please let me know. It will cost a bit extra. :)
- Feedback is located here.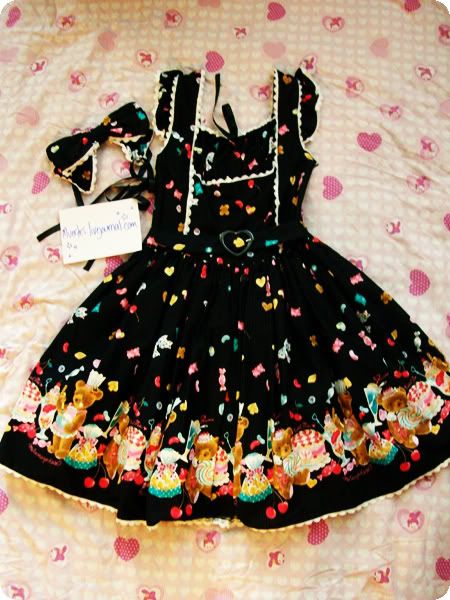 Teddy Patisserie JSK set 150 USD
Condition: As new, head bow is included as well as two detachable bows for the dress (not pictured). JSK has shirring and a belt to adjust to fit a variety of sizes.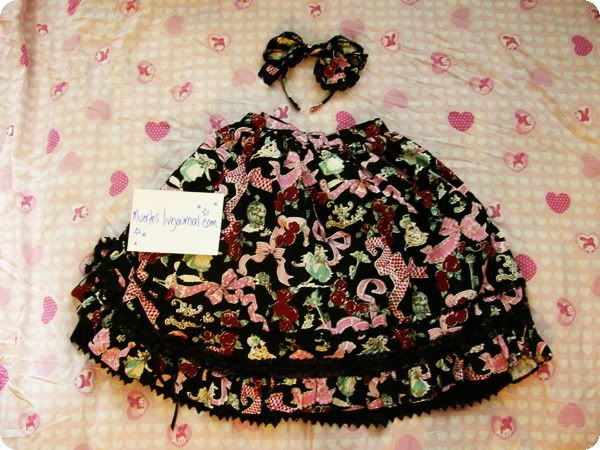 Alice and the Seven Keys Bustle Skirt and Head Bow Set
26 inch waist max! :) No shirring on this skirt. It has a beautiful black bustle in the back. <3
100 USD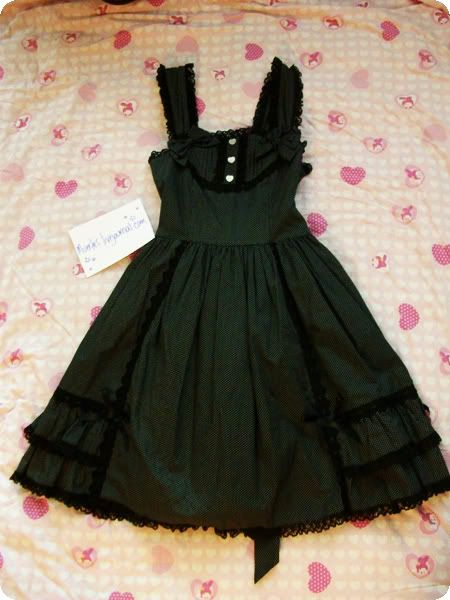 Metamorphose Black and White Polkadot JSK
Condition: As new. Lacking shirring, but will fit up to a 36.5" bust comfortably! Has waist ties to adjust to a smaller size.
80 USD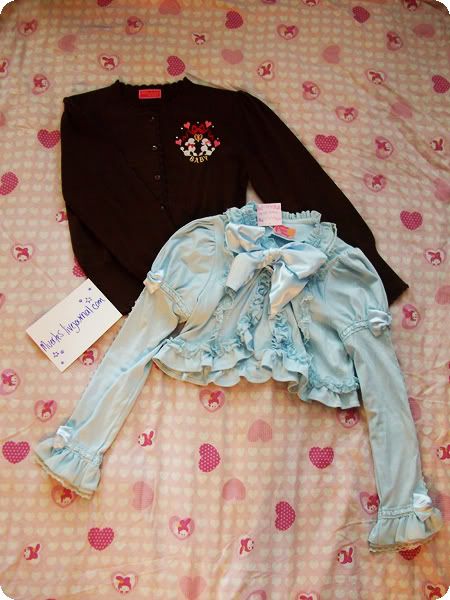 BtSSB Brown Poodle Cardigan 50 USD
Condition: New. Fits up to a 36" bust.
Angelic Pretty Bolero 50 USD
Condition: New. Fits up to a 35" bust. Ribbon is detachable.

Off Brand Crown Bag 25 USD
Condition: Not used, but been in storage for ages. Some of the glue is yellowing if you look closely where the bag is held together.

Metamorphose Draw String Card Suit Bag 15 USD
Condition: Very used. Strings are pilling, but the bag is in otherwise good condition.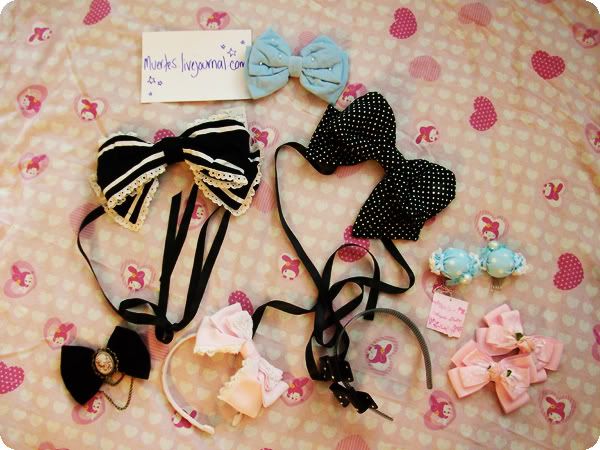 Bow Assortment, all are in great condition!
Meta Blue Barette with Pearls 10 USD
Meta Marine Head-eating Bow 15 USD
Meta Polka Dot Head-eating Bow 15 USD
Angelic Pretty Blue Candy Combs 20 USD
F + F Cameo Pin with Corduroy Bow 10 USD
BtSSB Pink x White Lace Side Bow 20 USD
BtSSB Black Plastic Gingham Double Side Headband 25 USD
Off Brand Pink Bow Barrettes with Roses 5 usd

Thanks for looking! <3