Ships from Pittsburgh, PA
Comes from a non smoking home, but I do have two cats
Shipping and Paypal fees are not included (except where noted)
I'm not responsible for any items lost or damaged
No returns
Prices are in USD
Paypal is only form of payment accepted
These pictures and descriptions are representing items honestly and to the best of my ability. If you have questions please ask
Please make offers if you don't like the price!
Proof is my Fluttershy figure.
Feedback is here: http://eglfeedback.livejournal.com/896027.html (Positive 6, Neutral 0, Negative 0)
~*~*~*~*~*~*~*~*~*~*~*~*~*~*~*~*~*~*~*~*~*~*~*~*~*~*~*~ 1) Bodyline Plaid High Waisted Skirt and Cape Set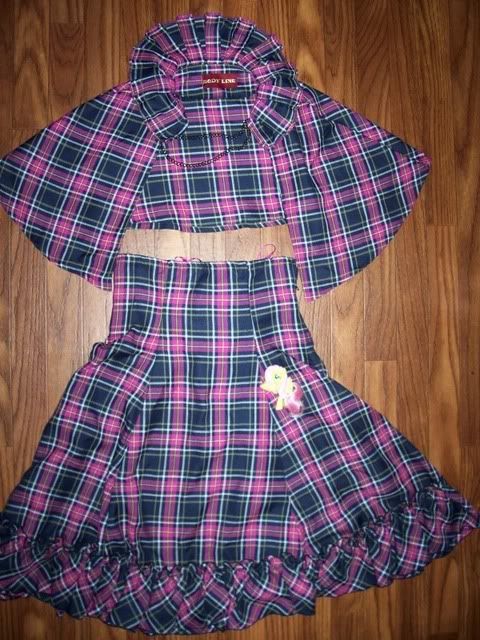 Back of Skirt: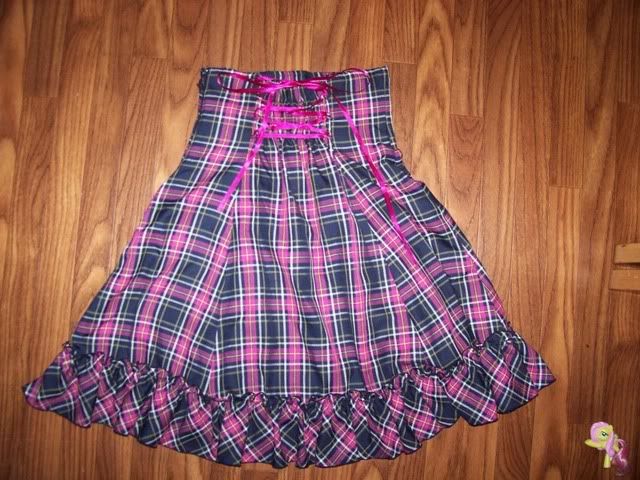 Cape Detail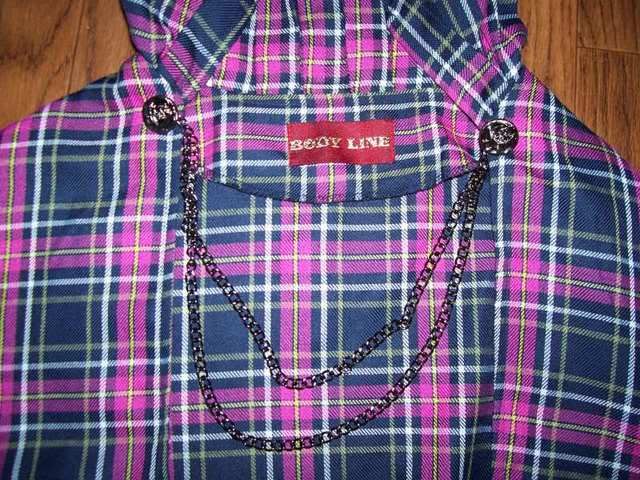 Skirt worn twice. Cape Never worn. Size M Measurements from Bodyline: Cape Height: 29cm (11.4in) Skirt Length: 61cm (24in) Skirt Waist: 62cm-72cm (24.41in-28.35in)
Price: $40USD OBO
2) BTSSB Pink Bag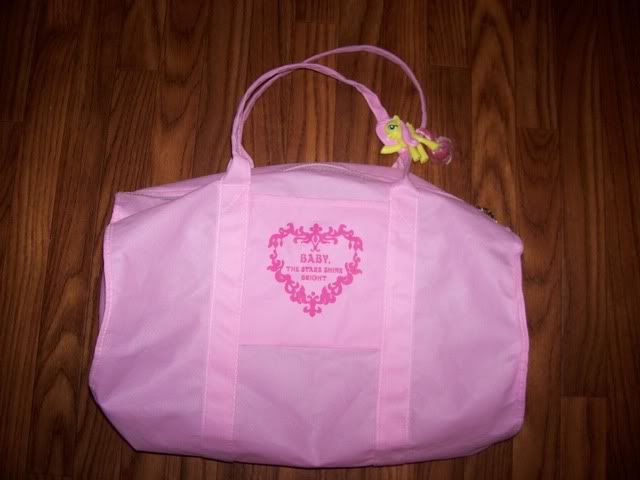 Brand New, never used. Looks like some seams on the bottom may be stressed but my understanding is that's usual with this type of bag.

Price: $30 USD OBO

3) BTSSB Brown Headband

Front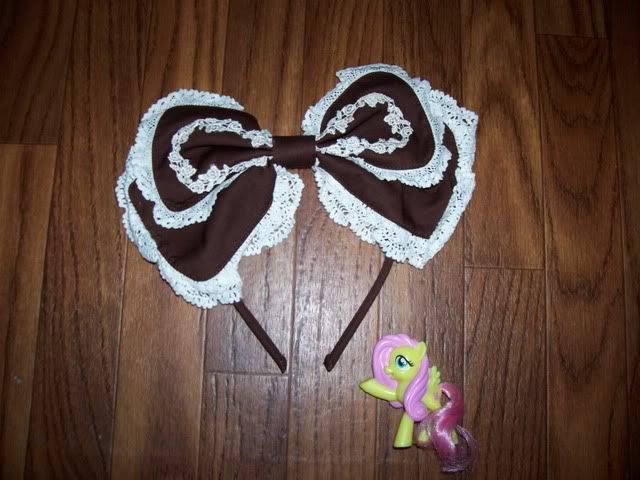 Back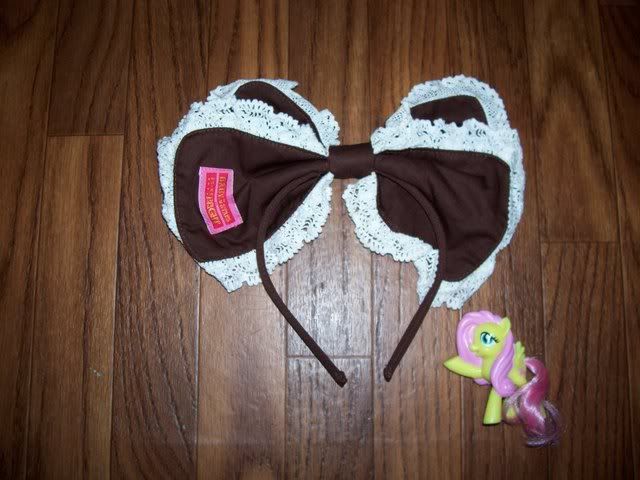 Brand New, Never Worn.

Price: $30 USD OBO

4) Handmade Hair Bow Clips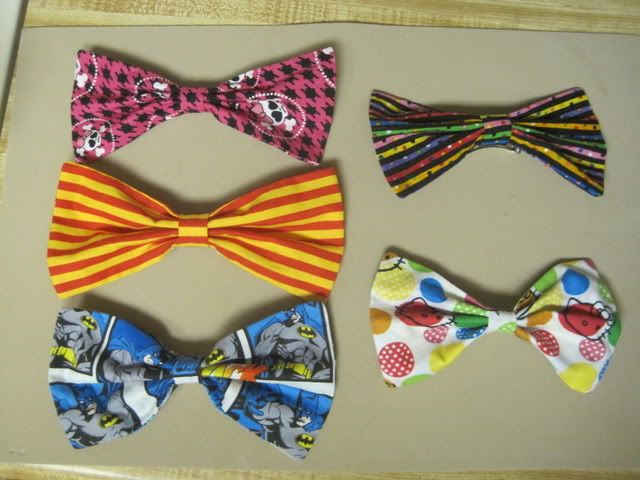 All are attached to French clips. Size: 6.5in-8in length, 3in-4in width Styles: Pink Skull (5 left) Harry Potter (5 left) Batman (5 left) Candy Stripes (5 left) Hello Kitty (10 left)
These are left over from a convention. I am not a professional seamstress so there's a slight difference in size from bow to bow. On some there are slightly visible seams from where the bow was turned inside out. I will sell the ones without the visible seams first.
Price: $6 each or two for $10 (Shipping to the US and PP fees are included! Ask for a shipping cost for locations outside of the US)