Stuff:

- I ship from the UK. I would prefer UK buyers but have no problem with shipping international.
- Paypal only please!
- First to leave their paypal for invoicing gets the item.
My egl feedback page is Here

Proof of ownership is courtesy of Charlie the Unicorn:




On to the sellings!




Bodyline/Meta Sailor Set.

Contains: Bodyline sailor set (Meta replica), Meta sailor hat and bag (bag will be washed before being sent out) and Primark ankle socks (brand new)

Dress has been worn twice, once by myself and once by a model for a photoshoot I did. It is in excellent condition. It fits me at a 31" waist and 36" bust.

Asking price: SOLD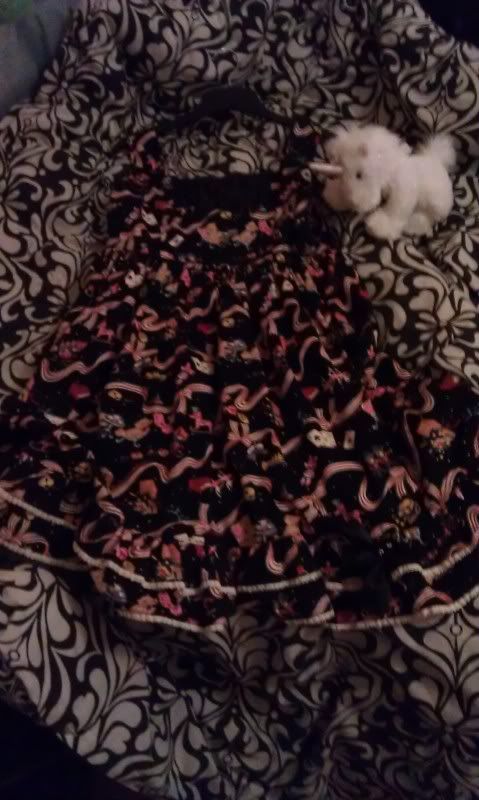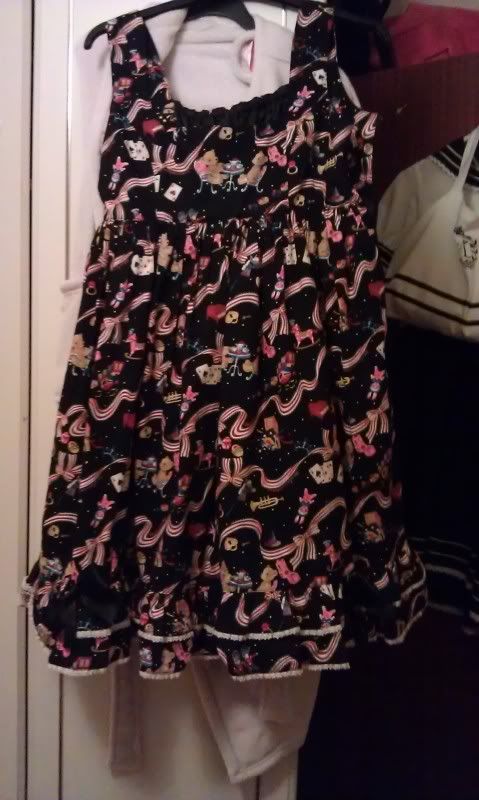 Metamorphose Toy Box JSK

Entry on Hello Lace

I am the second owner of this gorgeous JSK. It is in fantastic condition. It was one of my dream prints but unfortunately gives me epic boobloaf, so I don't recommend it for anyone with a 36" bust. It has partial shirring in the back. It does not come with the black waist tie and I do have the detachable chest piece which I will find before I send it out.

Asking price: SOLD




Metamorphose Candy House Skirt and Headbow

I'm the second owner of this lovely set by Meta. It is in fantastic condition, having been worn only twice by me. The skirt has partial shirring and will fit up to around a 29" wait comfotably. It has detachable waist ties, which will be included. The bow is wired so it doesnt lose its shape and comes with ribbon attached to tie it on.

Asking Price: £65 shipped in the UK




Innocent World Dusty Pink skirt and jabot

I got this skirt second hand from the sales comm but have never worn it, having never gotten into classic. The jabot was gifted to me brand new and has never been worn. The skirt has partial shirring and will fit a 31" waist.

Asking price: £50 shipped in the UK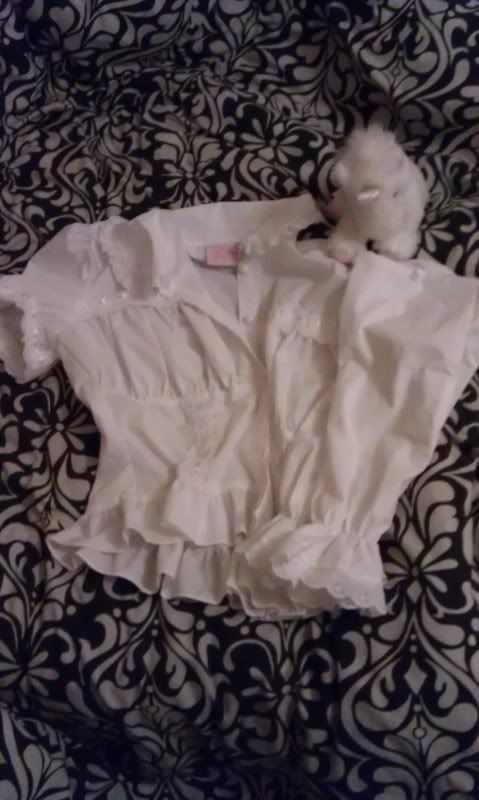 White Anna House blouse with detachable sleeves. Size XL

This blouse is in excellent condition, having been work only once. It comes with detachable sleeves.

ASKING PRICE: £11 shipped in the UK




Red Bodyline shoes. Size 24.5/UK 5.5

I got these direct from Bodyline but have never worn them as they are slightly too small for me. They originally had ankle straps which have since gotten lost in my house moves (but were far too big for most ankles anyway). The shoes are a little dusty and will be cleaned before being shipped.

Asking price: SOLD