Here is my feedback: community.livejournal.com/eglfeedback/371578.html

shipping and payment information:
i will be shipping from IN, USA, please leave your zip code if you want a shipping estimate
the coat comes from a house with dogs as well as a smoker,(i personally do not smoke) so if you have allergies please be aware of that
prices do not include shipping or tracking. tracking is available upon request for an extra charge
Paypal only accepted and prices are in USD
i am selling two items that would be great for someone just starting out. both have small signs of wear and these are photographed.

the coat:
i am selling the blue L064 bodyline coat in size 2l. i love it, but i can't fit in it. i am the first owner and have had it for a year. it's been mildly used(worn probably 3/4 times). a couple of the buttons are a bit pulled, but they are still attached to the dress. here is a link to the bodyline website for measurements: www.bodyline.co.jp/bodyline/frame01.asp i would say the measurement is a bit off. mainly in the bust. i'd say the best max fit is 38 inches.

here are the pictures:
front:


loose buttons: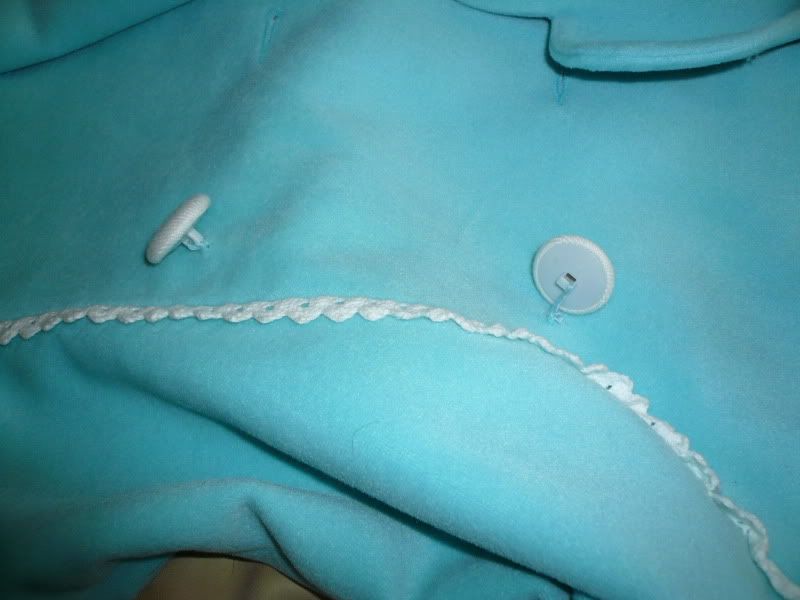 back:


selling price: $48 OBO not including shipping

the skirt:

This is a offbrand skirt that i bought from the sales community two years ago. I'm not really in love with it anymore and would want to sell it. It is 11 inches unstretched and the waist is fully elastic, so i'd say around 22 inches from 40 inches. It is a mint color and is an old style sweet. It has a bow that is detachable as well. the bow is detachable since it is a pin that you can attach it to. i have left the pin on there and unfortunately it currently has a rust stain on it. i have not tried to wash it out yet, but will try before sending it off and will let you know if it has worked. also some of the ribbon is hanging off. it is not pulled, i just can't figure out how to line it up again as you can move the ribbon through the lace.

pictures:


bow: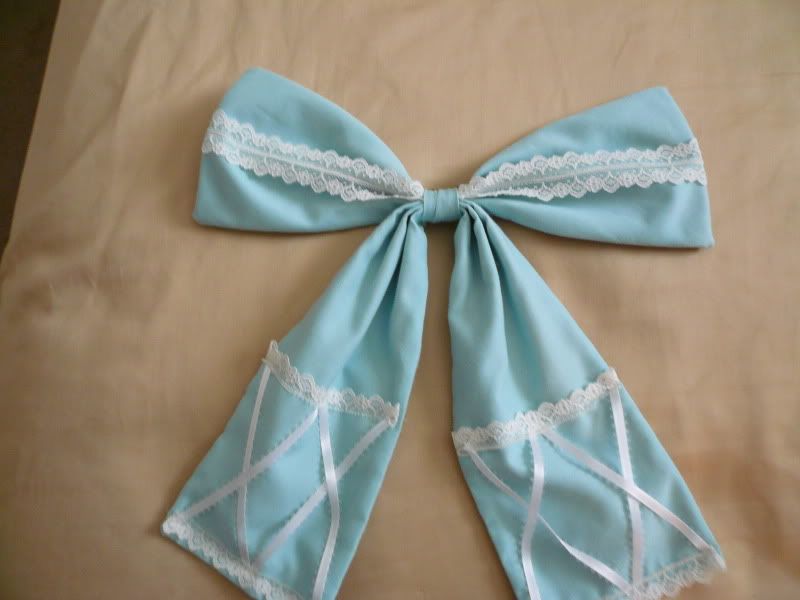 front:


back:


rust stain: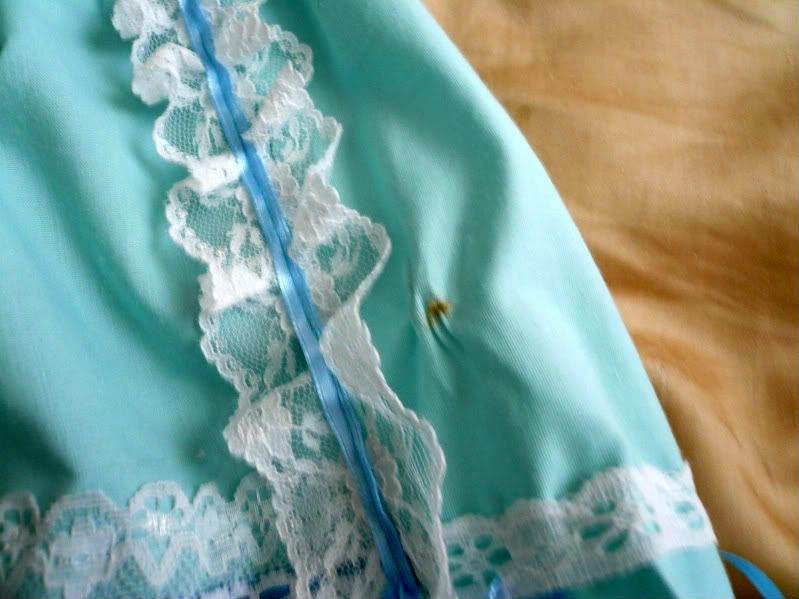 example of pulled ribbon: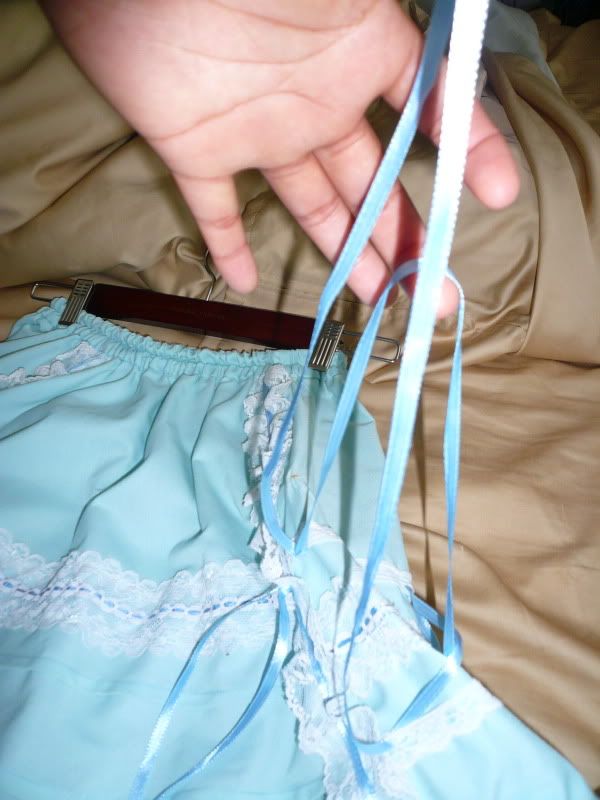 price: $40 OBO plus shipping

thanks for looking. :) please ask if you have anymore questions. i can also provide a worn look with it open if needed.