My Feedback Page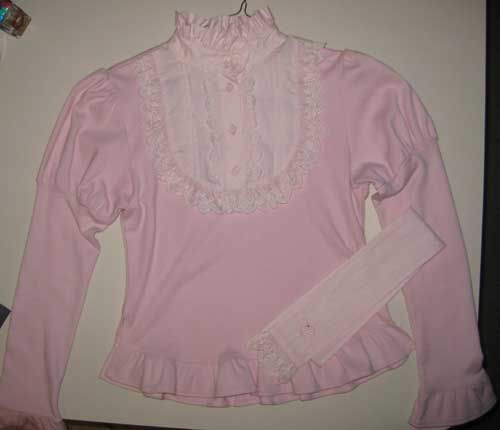 Baby the Stars Shine Bright blouse, pink, long-sleeved.
now $48 (USD)
-It's made of soft & stretchy material.
-There is a small mark on one of the sleeves, but it's barely noticeable. (picture of the mark below)
-Only been worn a couple of times, it was bought two years? ago at the Paris store. I'm only selling it because it doesn't really suit my style anymore and I'm in need of some money.
-I do have cats & dogs in my house, so if you're allergic I'd advise against buying.
-However I don't smoke and neither does anyone in my house.
-I am open to haggling.
-If you have any questions please ask in the comments.
Close-up of details: