Notes:
☆ Shipped from The Netherlands
☆ Prefers EU buyers
☆ I accept Bank transfer Only
☆ Will only accept cash if local and can pick up item
☆ Shipping only included in the EU
☆ Smoke-free home
☆ I have a dog, but he doesn't come near my clothes
☆ Prices in Euro
☆ Not responsible for lost/stolen packages once shipped
☆ No returns
☆ Open for trades only if local(the Netherlands)

FEEDBACK: eglfeedback.livejournal.com/1376415.html

My DS Item:

I want to sell this Red Bodyline Set, because it is not my style.

Pics:

Stock:


I'm selling the red one.

Proof: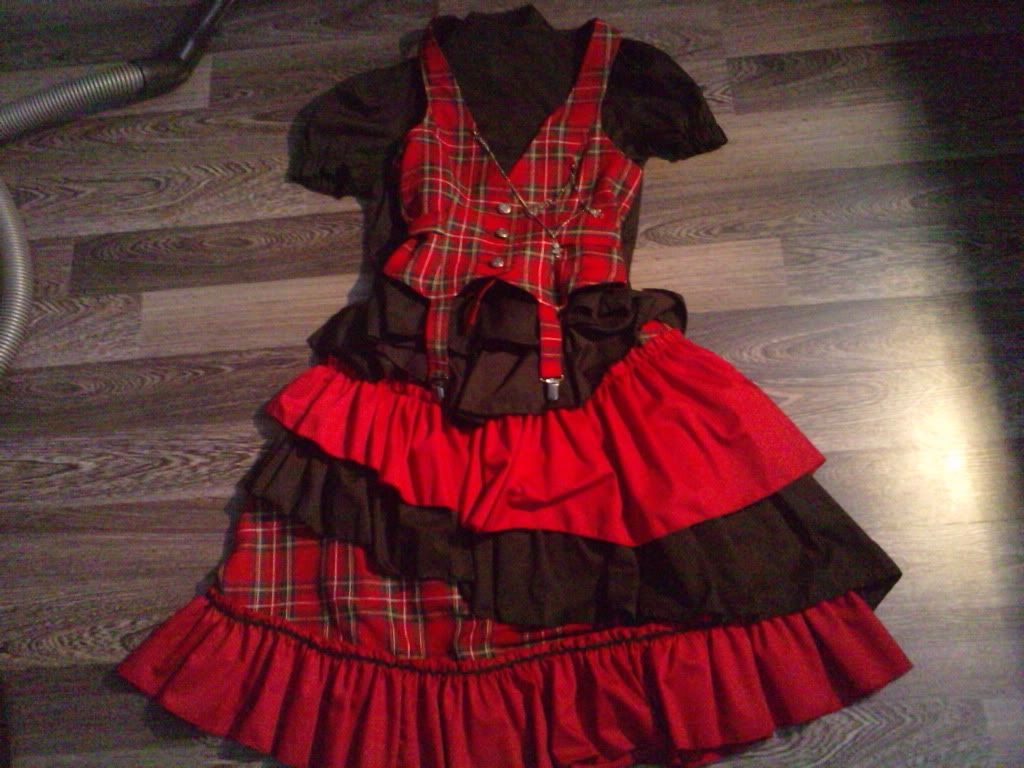 Others:

Blouse and vest: i180.photobucket.com/albums/x193/KunoichiYvette-chan/LGIM0182.jpg
Close Up: i180.photobucket.com/albums/x193/KunoichiYvette-chan/LGIM0181.jpg

Conditions: New, never worn!
Set: Blouse, Vest and Skirt
Price: 70 euro

Measurements(from Lolibray) :

Length: 59
------------------------------------
WTB:
I'm looking for some Sweet Lolita AP replicas.
I'm currently
highly
interested in a Fruit Parlor Skirt replica from Bodyline. I would like the PinkxBlack or PinkxRed version.
Also Im looking for a DoL Wonder Cookie replica JSK. I would like the Pink or/and Light blue version.
My measurements :
Bust: 88/89 cm
Waist: 75cm








If you have other Sweet Lolita AP Replicas for sale, please contact me.
------------------------------------
If you have any questions or want to see more pics, just ask :)
Thank you for watching and have a nice day!