Hello!

I need some room in my closet, so I will sell some of my clothes.
I am open for offers, as long they are fair :)

Payment: Paypal
Shipping: From germany, all over the world :)

My feedbackpage: http://eglfeedback.livejournal.com/209859.html





Pink-Bikerjacket

Handmade by me, worn twice.
The fabric is very thick and soft.
The stars and hearts are only ironed on, I will sent some extra stars and hearts, if one of them get lost :)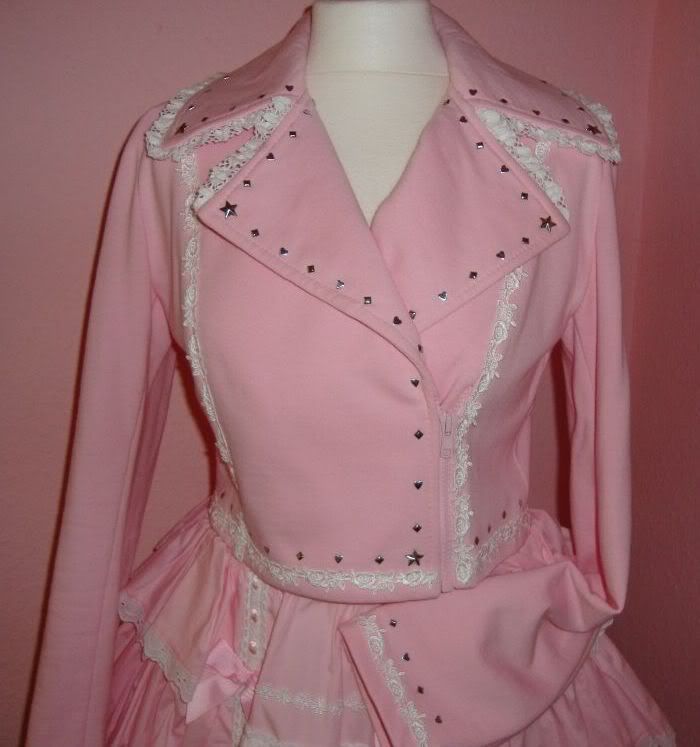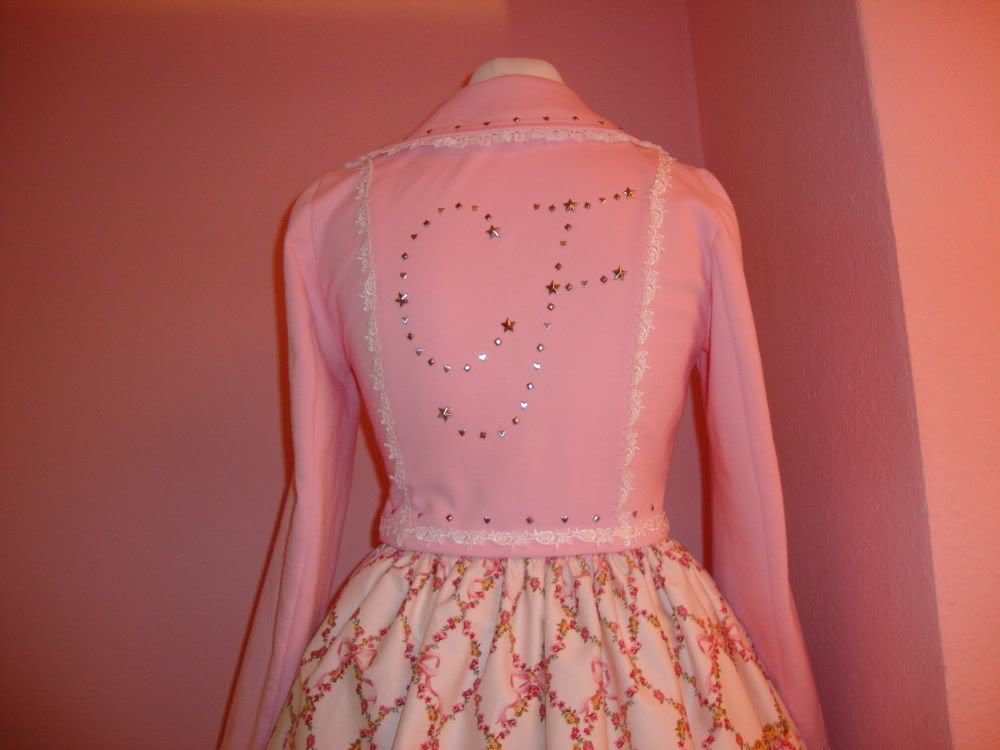 Measurements:
Bust: 93cm
Waist: 78cm
Ärmellänge: 63,5cm

But it also fits with a 90cm bust and 72cm waist ;)

Price: 55€


Classic Cardigan (Camelie Fiolere)

Made out of a soft cottonjersey. The ribbon is detachable.




Measurements:
Bust: 93cm
Waist: 76cm
Sleevelenght: 62cm

Price: 50€




Rose-Stripes Skirt
worn once in good condition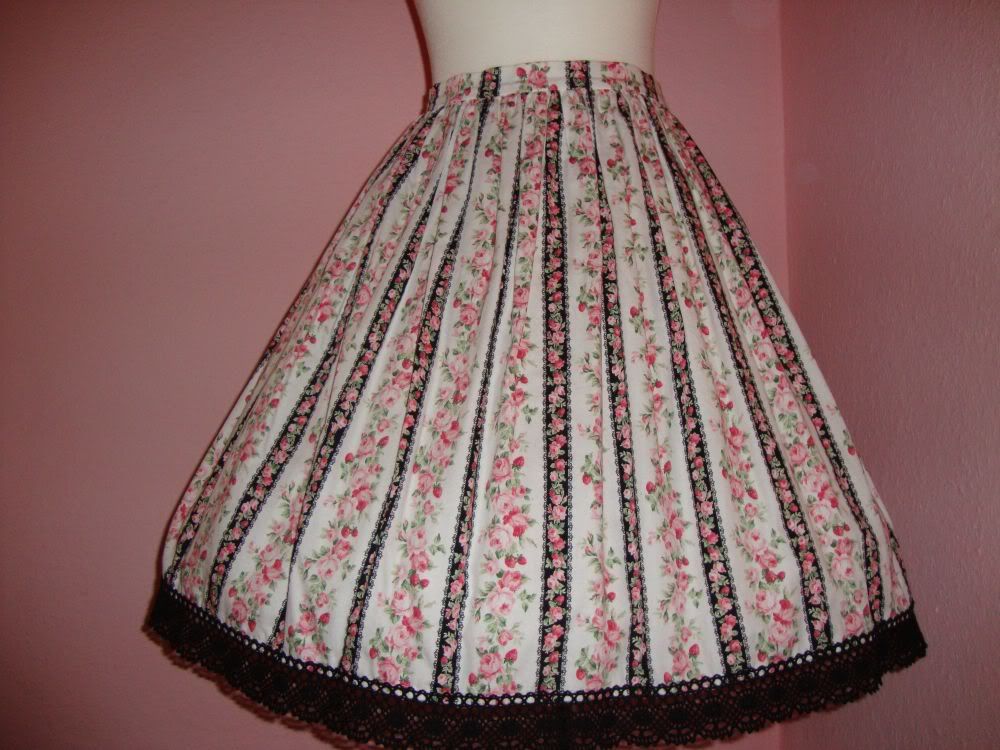 It's made out of a soft cotton. It can be closed with a heartshaped button and an invisible zipper on the side.

Measurements:
Waist: 72cm
Lenght: 60cm

Price: 30€



Cream Dot-Tulle Skirt

worn once for a fashion show




Measurements:
Waist: 74cm
Lenght: 55cm

Price: 75€




Musical Note Skirt (Camelie Fiolere)

Worn twice, in great condition




Measurements:
Waist: 71cm
Lenght: 57cm

Price: 65€






Tartan JSK

good condition - but worn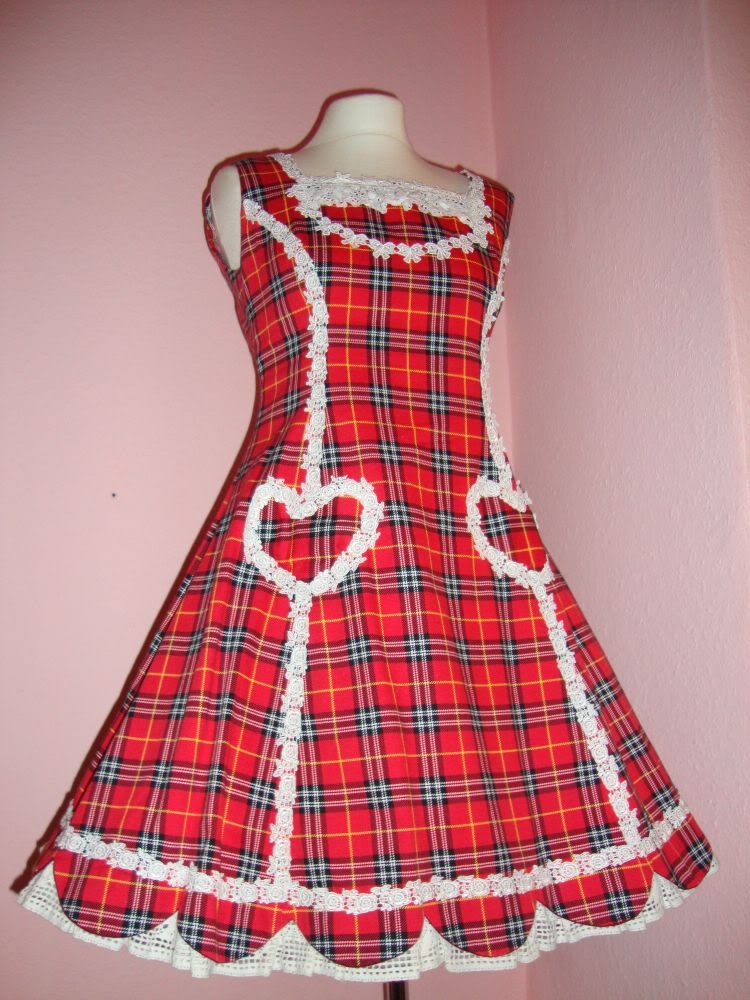 Sadly the dress is too big for me now, so I have to sell it.
The hearts are pockets. You can insert some stuff there.
The dress can be closed with a zipper in the back.

Measurements:

Bust: 94cm
Waist: 78cm
Lenght: 90cm

Price: 60€





Bunny Stripe - JSK

New, never worn. Made by myself. (Camelie Fiolere)




You can close this dress, with an invisible zipper on the side.
On the bottom of the skirt, there is a cute lace, with embroidered bunnies on it.
The ribbon on the front is detachable.

Measurements:
Bust: 95cm
Waist: 78cm
Lenght: 93cm

Price: 60€


Blue Roses JSK

New and never worn. Sadly the colour don't look good on me :(
(Camelie Fiolere)




This dress is fully lined. On the back you can tie it smaller.
You can open this dress with an invisible zipper on the side.
The wide Satinband is detachable. The ribbon on the front is detachable too.

Measurements:

Bust: 92cm
Waist: 76cm
Lenght: 94cm

Price: 75€



Strawberry Jersey Onepiece (Camelie Fiolere)

Made out of a soft cotton jersey, very comfortable!
The Ribbon can be changed with an other one, but you have to wear it with a ribbon :)




Measurements:
Bust: 100cm
Waist: 100cm
Lenght: 91cm

It can be also worn with a 92cm bust, 73cm waist

Price: 70€



If you have some questions, please feel free to ask!

Thank you so much