PLEASE READ THE FOLLOWING
-Feedback: http://community.livejournal.com/eglfeedback/183713.html

-***IMPORTANT*** When bidding, PLEASE PUT YOUR BID UNDER THE COMMENT THAT HAS THE TITLE OF THE ITEM. If another person is bidding, PLEASE BID BY REPLYING TO THE COMMENT THAT THE PREVIOUS BIDDER POSTED. My post may be moderated so please refrain your bids until you see my comments.

-THE AUCTION WILL END AT JULY 1st (KOREA TIME) AT ABOUT 6:00 PM PACIFIC STANDARD TIME (10:00 AM IN KOREA). However, to prevent snipe bidding, if someone bids towards the end of the auction time, the ending time will be increased by 5 minutes so that anyone who is interested in the item has a fair chance at getting it.

-IF YOU BID, PLEASE BE READY TO PAY. If, for whatever reason, the winning bidder backs down, the item automatically goes to the second highest bidder and so forth. If you have bid and cannot pay, PLEASE KNOW THAT I WILL LEAVE NEUTRAL/NEGATIVE feedback.

-I EXPECT PAYMENT WITHIN 48 HOURS. NO EXCUSES. Failure to do so will lead to neutral feedback from me.

-Your items will be shipped the day after I receive the payment (or even the day I receive the payment, depending on if our time zones work out!)

-If you want to bid privately, please create a sock account and PM me using the account you usually use for transactions on egl_comm_sales telling me your sock account. Please PM me your feedback page as well.

-All prices are in USD.

-Feel free to ask questions (click "reply" to the comment that says "Questions, comments, etc") PLEASE DO NOT COMMENT OR ASK QUESTIONS IF YOU ARE NOT SERIOUS ABOUT BUYING.

-No refunds and returns.

-Have your PM setting on so that we can communicate about shipping and invoicing.

-Payment plans are accepted and I will hold onto items for some time. ALL PAYMENT PLANS AND HOLDS REQUIRE A DEPOSIT OF $100.

-You will have to pay the extra "handling fees". International: 6% / Domestic: 5%. This can be waived if you pay as a gift payment on Paypal (only applies to people with a US Paypal account); please know the consequences of paying for the item through these methods.

-I only accept Paypal unless you want to do a in person transaction.

-Minimum bid increment: 1 USD
---

IMPORTANT SHIPPING INFORMATION
Air mail will approximately cost 20 USD and EMS will cost approximately 30~50 USD. Please keep this in mind when bidding. Tracking for air mail is approximately an additional $10.

If you live in the United States, I can ship your items from the US. However, I will have to send the dress at a later date (approximately mid to late July). Nevertheless, I expect payment within 48 hours from the end of the auction AND I REQUIRE A DEPOSIT OF 15 USD WHICH WILL COVER SHIPPING COSTS. Any leftover money from this deposit will be refunded as soon as I ship your dress.

I do not have any shipping boxes so I expect you to pay for them. The boxes are approximately 1000 won. THIS DOES NOT APPLY IF THE DRESS IS BEING SENT FROM THE US.
---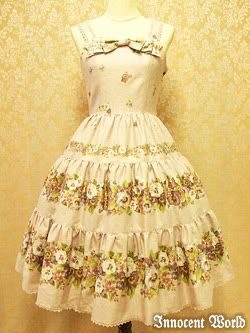 PLEASE NOTE THAT MINE IS IN BEIGE



I wore this dress three times. The dress is in excellent condition.

Official measurements from hellolace.net: 93cm length (skirt length: 55cm), 84.5~97.5cm bust, 64.5~81.5cm waist (I heard that the dress runs a tad smaller than the measurements.)

Starting price: $200
BIN price: $295