Hello! I'm back again with more items! :)

Feedback: http://eglfeedback.livejournal.com/1343235.html

I am very interested in trades and will have a list of wanted things at the bottom that will be included with my WTB list!

I will ship from Beloit, WI and I try my best to get things sent out the next day after payment!

Sales:

Metamorphose Cutsew $40 Shipped in the US, please add $5 more for international

I bought this and it's just way too small :( it fits okay on my waist (30") but it's way too tight in my bust (36") so I would say this is for someone smaller then that.






Hand sewn skirt by butterflybun12 $15 shipped, international, please add $5 On Hold

I got this in a trade with her and while it is super comfy, it just doesn't go well on me :(
I would recommend a 30" waist(or around there) for this skirt, there is no shirring and just a small red button in the back. It may need a new button since the whole seems a bit big for it. Also, when I tried it on once I saw the some of the lace needs a tiny little sew. I've taken pictures of it :)

(Please excuse my laptop charger in the background, I'm not sure how I missed that.. ^^;;;)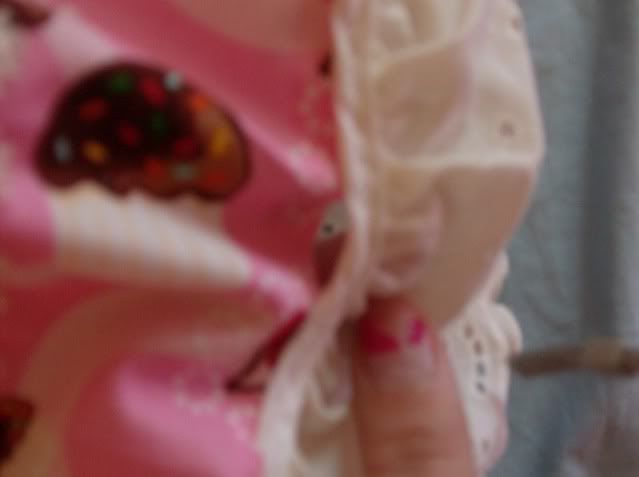 Trade/WTB List:
AP Milky-Chan (nearly anything, will look at replica stuff too)
Bodyline L120 in tan/yellow
Bodyline Love Nadia skirt in pink or purple
Usakumya (will look at any color or size)
Usakumya x Gloomy Bear items
AP Vanilla-Chan socks
Dream of Lolita Window of Kitten
I'm also willing to look at other similar priced skirts/Jsks/bows/etc for trading :)