Rules! And all that stuff. This is a 4 week re-post AND 20% off!!

1. Feedback on the databases Here!
2. I only accept paypal
3. All prices include shipping to the US (international buyers please inquire about shipping)
4. Measurements taken flat and doubled- amateur measurements!
5. Priority goes to the person who can pay the asking price and leaves their paypal first
6. All packages include delivery confirmation to the US- once package is out of my hands it is the responsibility of the post office! If you would like tracking or insurance please inquire- it will cost extra.
7. Please don't hesitate to ask questions or make offers! :)

Putumayo Alice Frill JSK $150 $120!




Proof of me wearing the JSK
Magazine shot of the red version mine is the black with white print
Super cute JSK, yet again I wanted a different color (dark blue) but it was sold out but I really liked the print so I bought the black one. I don't think it really suits me though. I bought this for $180 including shipping it's been worn only a few times, no flaws that I can see. The back is fully sheired so it can fit a wide variety of sizes!
Bust: 28-35 inches
Waist: 24-30 inches





Putumayo skirt PinkxBlack check $45






Super cute punk skirt I bought off an auction site because I wanted to get into pink and black punk but I realized I liked other colors better. There is a long waist tie that in the stock photos goes around the waist and ties to a bow on one side though I'm sure you can use it how you wish or not use it at all since the skirt looks perfectly lovely without the waist tie as well :) Please note that this skirt is fully elasticized but does not have a zipper!
Waist: 24-38 inches



Putumayo skirt PinkxBlack butterfly skirt $30 $25 $20




This skirt is in used condition but still very cute! There is some black bleeding faintly on the pink ribbon at the bottom and when I revived it I had to re-sew in one side of the zipper now good as new! A few of the prints of the crosses and flowers are cracking a bit but it's not noticeable when worn.
Waist: 27 inches
Length: 17 inches



Innocent World Navy hairbows NWOT $20$16




With flash
Super cute navy hairbows from Innocent World, unfortunately they proved to be too small for what I wanted to use them for. I bought them new at the IW store in Tokyo and never wore them. Great for accents or a more subtle hair ornament!



Cyprus dark brown curly wig $85 $65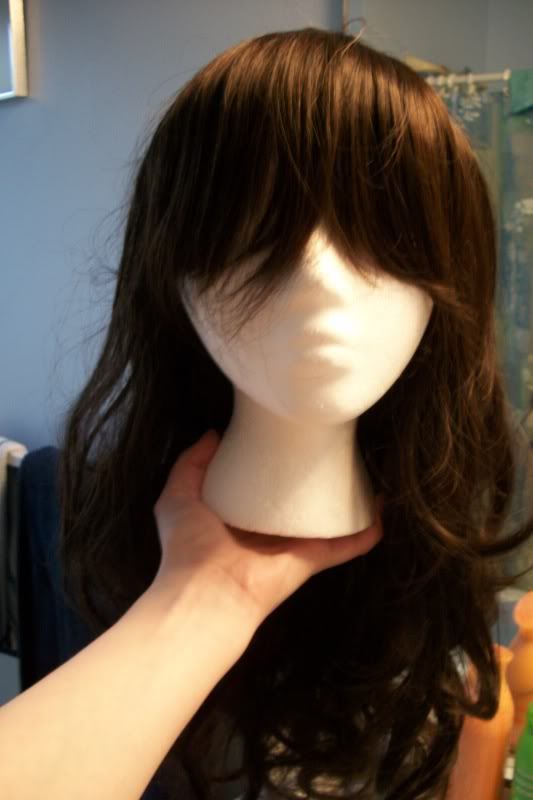 Back
Wig Stand
I loved this wig cuse it's a natural looking dark brown and has elegant loose curls at the end but it ended up being too dark for my skin tone! I only tried it on with a wig cap and since it's been in storage. Bangs are still the original length they have not been cut. Comes with original 3-piece wig stand!



Fake Bangs Blonde $13$10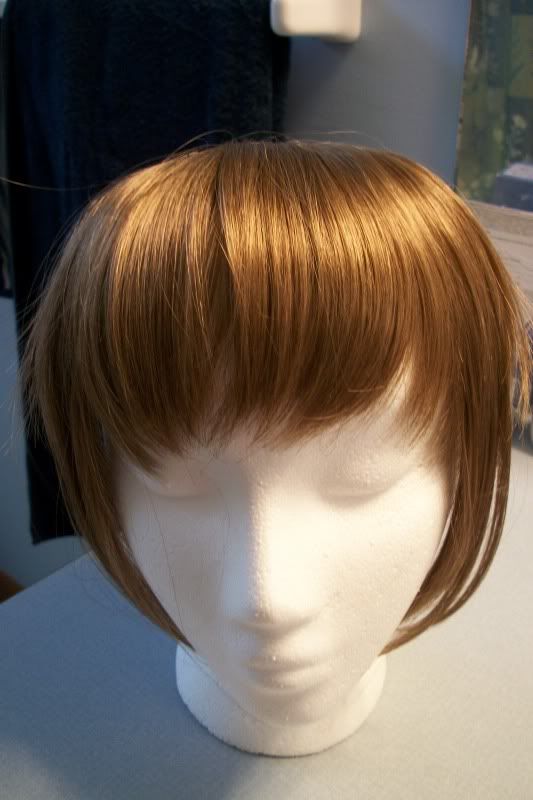 Underside of bangs
I bought these to try out bangs when I was wishy-washy about getting them but now that I have my own bangs I don't need these anymore! They have longer pieces on the side to frame the face better. Only worn out once. They went perfectly with my dark blonde hair color- many people thought I cut my hair!