Selling away 2 milky berry set, one in mint and the other in white, was actually going to use them as a twin-loli with my sister but it just doesn't fit well on us. Both of the dress are NWOT. have only been try on, never brought of of the plastic after trying.
I will only split the set when someone is interesting in buying either from the same color.

* All prices are in SGD. (1usd=1.23sgd)

Shipping:

Shipping from Singapore.
I will ship to anywhere in the world. All items will be ship out by airmail unless requested. (additional 3usd for tracking/registered articles) Item will be send out on the day of payment.


Payment:
I accept Paypal,E-checks(please inform first),bank transfer(Singapore only) registered concealed cash (at buyer's own risk)Holding /Layaway of item is possible with a deposit. Item will go to the person who is able to pay first.
Please make your payment within 3 days once you have agree to purchase an item.
All non-CC and CC will be charge with paypal fee of 3.9% + $0.50 SGD .


Other Enquiry:
You can email me at stella(@)gmail.com . I will get back to you asap.


EGL feedbacks:
community.livejournal.com/eglfeedback/92
9713.html
the mint set includes the headbow
and the white set includes the barrette.

this version (ribbon ties)
http://hellolace.net/wardrobe/angelic-pretty/type/jsk/item/150/

proof: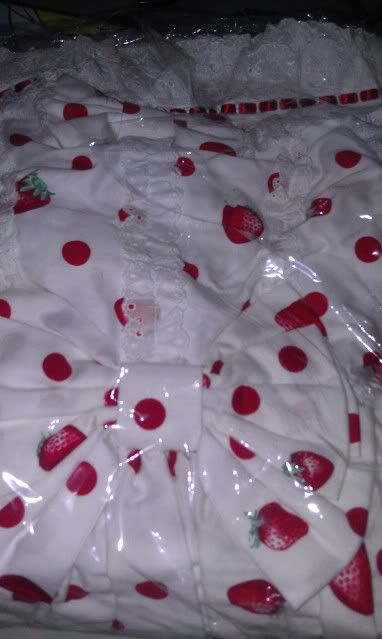 they will be both at 358sgd or 290usd per set.(price negotiable)

Link to previous post:
Metamophose jsk, hawase doll op, mam hd
H.naoto shirt,Btssb Jsk,Metamorphose bolero,Btssb jacket