Feedback: http://eglfeedback.livejournal.com/971613.html

I'm looking to sell my Baby JSK. I'm looking for $150 + shipping, but I'm open to negotions if they're reasonable. This dress has only been worn twice. I'm the second owner but the first owner didn't wear it except to try it on because it did not fit her.

I would prefer to sell it domestically, but I'm fine with international as well. Just keep in mind shipping will be more. :)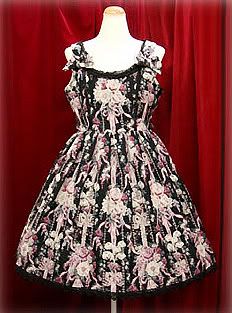 Proof

Please note that this JSK has no shirring, so you need to fit the measurments exactly:

Bust: 89-91 cm
Waist: 66-70 cm

Thank you for looking and have a nice day!