-Shipping from Portland, Oregon
-Comes from a pet and smoke free environment
-Please note prices do NOT include paypal fees
-Will consider reasonable offers
-Will use cheapest shipping method to keep prices low, please note if you prefer otherwise
-Feedback available
HERE
Bodyline Pink Cardigan- $25 shipped in US [Never worn] SOLD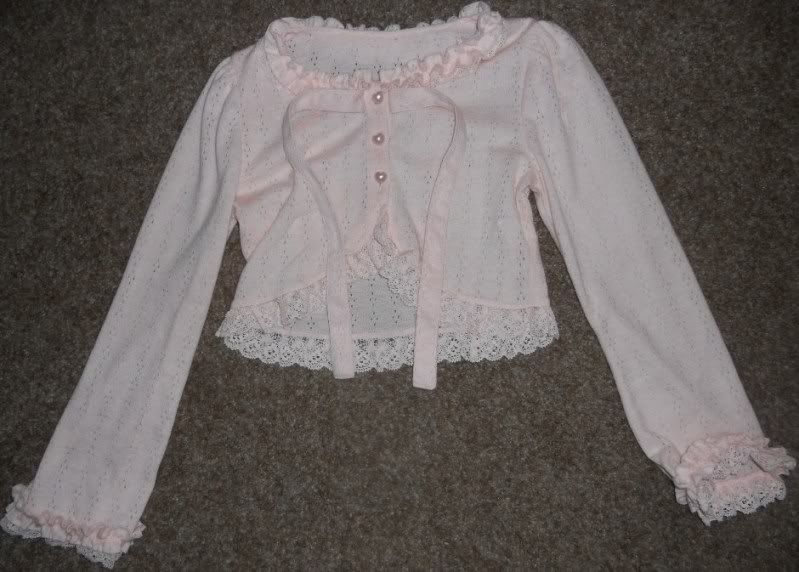 View cardigan and measurements on Bodyline website


White Bodyline short sleeve blouse, size 4L- $35 Shipped in US [Worn once] SOLD
Blue Bodyline blouse, size 4L- $30 Shipped in US [Never worn]
These are both the same style blouses and can be viewed on the Bodyline website, they currently sell at $37 unshipped, and the white blouse is no longer available.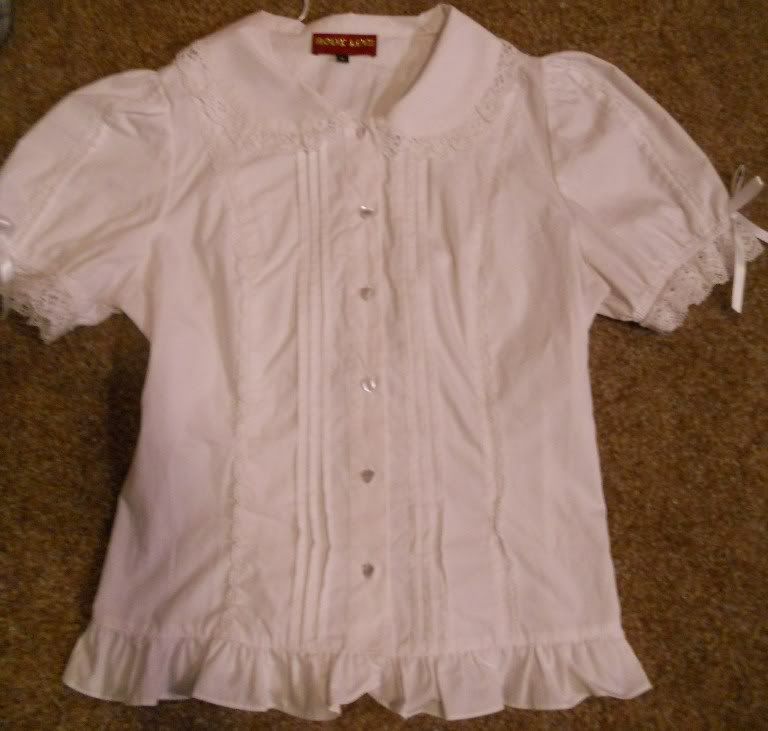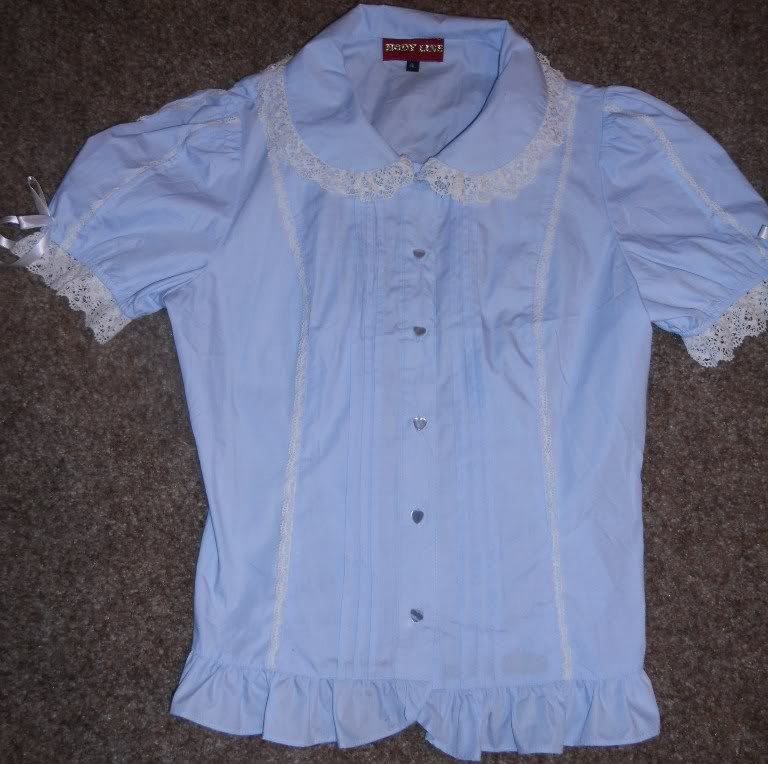 When I received the blouses I realized that the second collar sewn onto the blouses made them look awful when tried on, so my friend was able to remove the second layer of fabric, so now both blouses have only one collar each. The alterations are pictured, but unnoticeable when worn as they are covered when the collar is folded down, of course. Unfortunately when removing the second collar I accidentally cut a small part of the blue fabric, which once again, is hidden when worn, but the price is lower on the blue blouse to reflect this.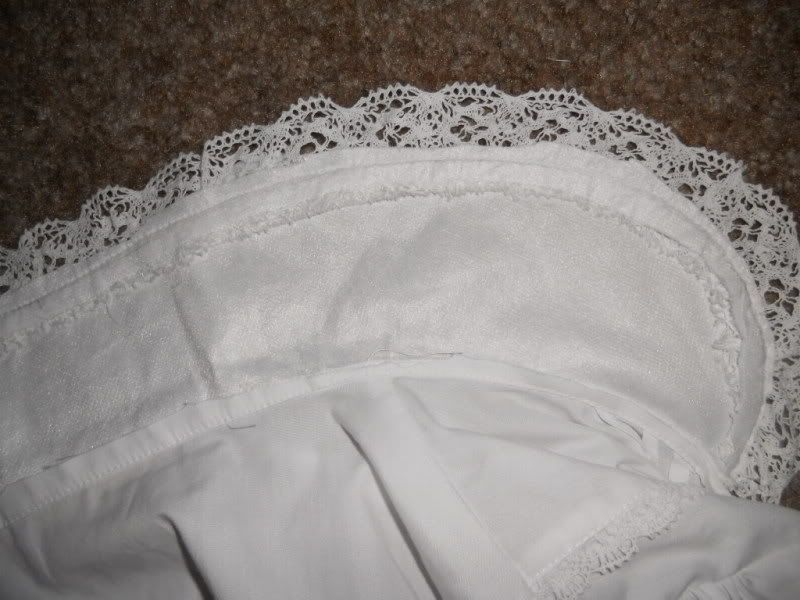 The blouses also each came with a satin bow, which did not look flattering either against the fabric, so the two bows on the front of each shirt has been removed, which left some tiny holes behind that you may be able to iron/steam out, I just haven't attempted it myself because they are unnoticeable when worn.

Bodyline sax Heart Biscuit Cookie Skirt and Tote- $40 shipped in US [Never worn] SOLD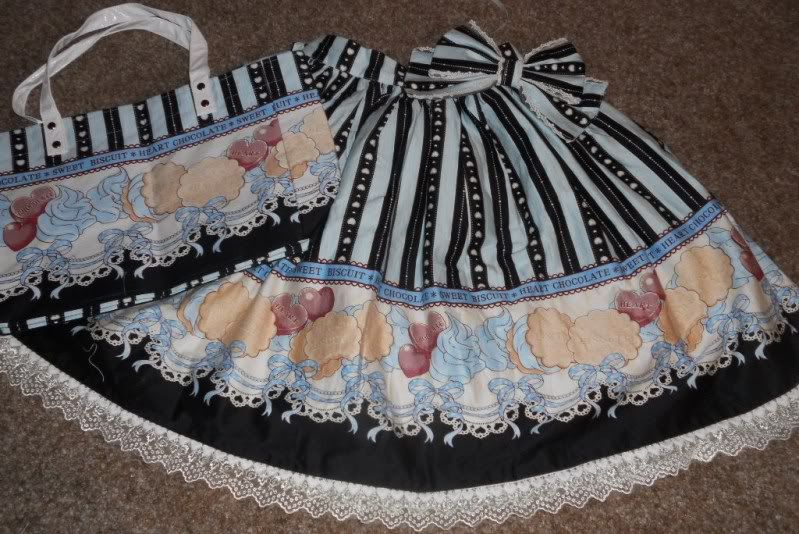 Skirt has never been worn before, only tried on. No longer available on Bodyline website. Fits comfortably up to a 30 inch waist. Comes with skirt, waist ties, waist bow, and matching tote.
Angelic Pretty red Cherry Berry Bunny set- $250 [Worn once by myself] SOLD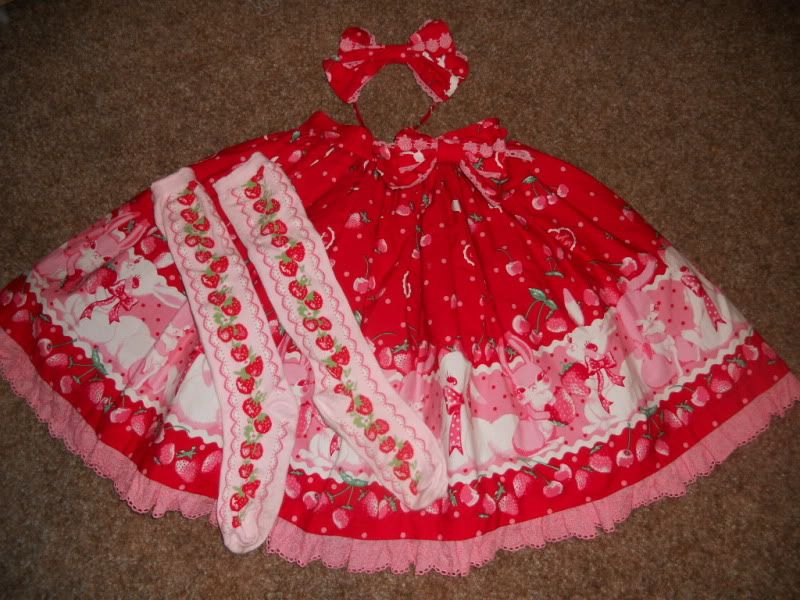 I did purchase skirt from a previous owner. Skirt is in perfect condition, with no wear or damage. Set comes with Cherry Berry Bunny skirt, waist ties, waist bow, head bow, and Secret Shop pink strawberry socks.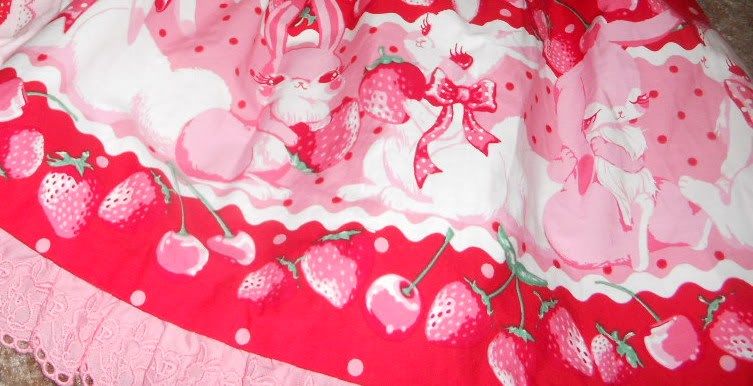 Close up of adorable print and Angelic Pretty pink bunny lace :]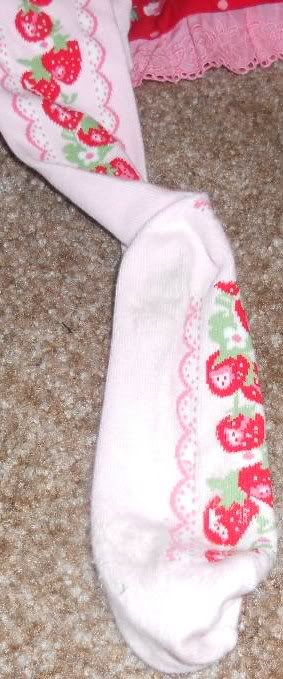 Socks do show a small bit of discolor from being worn once on the bottom heel of the sock, as pictured here. As you can see it's not very noticeable and the socks are in great condition otherwise!
Feel free to ask any questions and I'll do my best to answer them! Thank you for looking ^-^