My EGL feedback page: Here
Ebay feedback:Here
Etsy feedback:Here


~~PayPal only
~~Items ship from San Diego, CA USA
~~Prices are in USD
~~I'm willing to trade for brand items only, preferably those on my Dress Wishlist or Small Item Wishlist
~~Priority goes to those who leave their PayPal addresses first
~~The clothes are smoke-free, however, I do have a dog and a cat. They don't usually come into contact with my clothing, but please be aware of this if you have allergies.
~~ All Prices are open to Haggling!


Fanplusfriend Blouse-

$35

$25 Plus Sh

ipping

SOLD

Stock Photo:



My Photo:



Bust- 88 cm to 102 cm max
Waist- 74 cm to 94 cm max
The blouse is made of a cotton material with a bit of stretch to it, so the max measurements include the stretchiness. The minimum measurements are un-stretched, so it could probably go lower.
I added a snap to the chest area to keep it from gapping between the buttons. There's a bit of yellowing under the arms and I tried to capture that in the photos but it doesn't really show while you're wearing it. There is also one button missing from the very bottom of the blouse but it doesn't really make a difference when you wear it. Lastly, when the blouse arrived the bow was extremely limp and giant and wouldn't stand up at all, so I took it apart and re-stitched it so it would look cute.

Fanplusfriend Bolero- $10 $8 Plus Shipping

Stock Photo:


My Photo: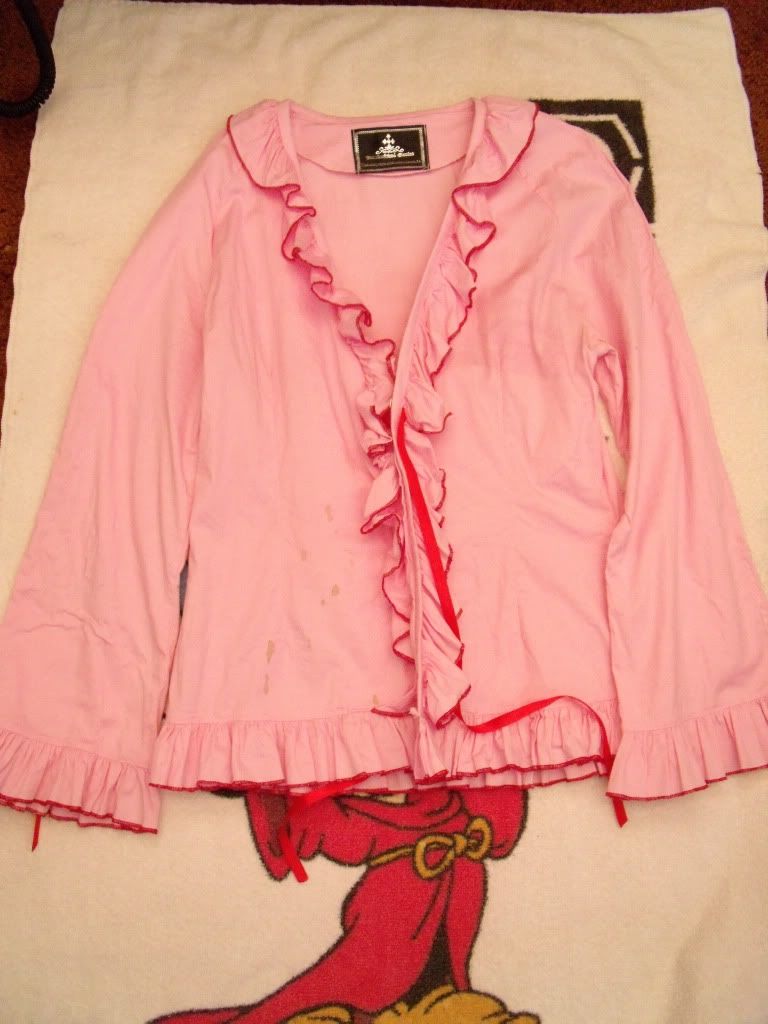 Bust- 100cm max
Waist- Free size

Selling this bolero because it got some stains on the side of it (all stains are pictured). It could probably be re-dyed or they could be covered with a couple patches if they won't come out. It fits me really well at about 94-96cm bust and could go lower, but 100cm is about the highest it could go and still have the clasp close at the end of it. It could go higher though if you just wanted to wear it open or tied. There used to be a rozen maiden emblem of some sort on the front and back of this bolero, but they washed off after the first time I hand washed it and now they're almost too faint to see.



White and Gold Parasol- $45 35 $25 Plus shipping

My photo: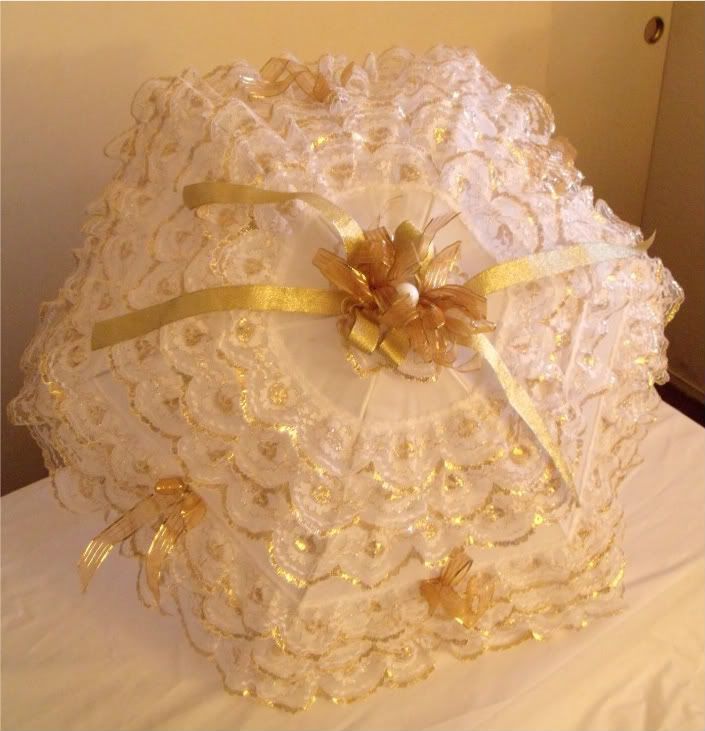 Diameter- 58cm + 4cm of lace

This has been used a few times but it's in great condition. Please note that this is not an umbrella-sized parasol but a bit smaller.