I make custom head dresses, organza flowers and tie back head bands/chokers.

My rules:

- Paypal Only, I will accept cash if you are willing to meet me.
- I will be at AnimeIowa this summer, I am taking commissions to be delivered at the con. If you would like this please let me know.
- Returns are only granted if I made the mistake, Please buy carefully, I do the best to represent the colors that I have but monitors do vary. I try to take the pictures in natural light for the best outcome
- My shipping days are Monday and Thursday, expedited shipping is available upon request for an extra fee.
- I do take rush orders, there is a fee involved for this. Please message me for more information
- US Buyers:
-Shipping is a flat rate of $3 for everything that will fit in my 4x4x4 box. For items not needing a box (such as the headbands) please request a shipping quote. Items are shipped First Class with delivery confirmation. Tracking and insurance is extra, please message me for a quote. First class generally takes 2-6 days depending on how far you live from me.
-International Buyers:
- I will have to calculate shipping. I will try to quote you the correct amount before you commit.
- Payments will be made in US dollars
- Buyers are responsible for all Paypal fees, this is already built into my prices.
- All shipping materials are 100% recyclable

Feedback:

EGL feedback for my shop
Personal EGL feedback
Etsy


Samples for sale:

Head Dresses:

Cream x Black: $20

Black lace is layered over cream fabric. Black ribbon and cream tulle border the head dress. Three ribbon flowers with cream Swarovski crystal bead centers and long black feathers adorn the head dress. This is a sample, please indicate if you would like it on a barrette or a hair comb when purchasing.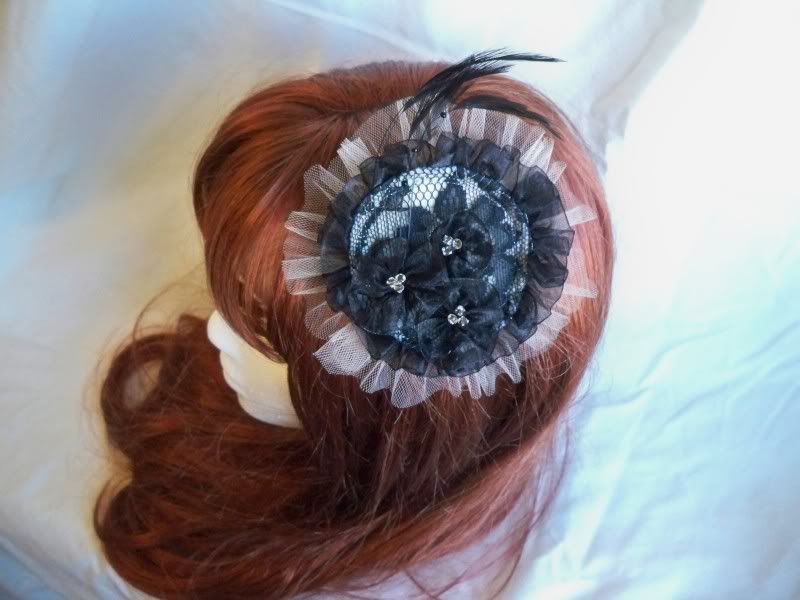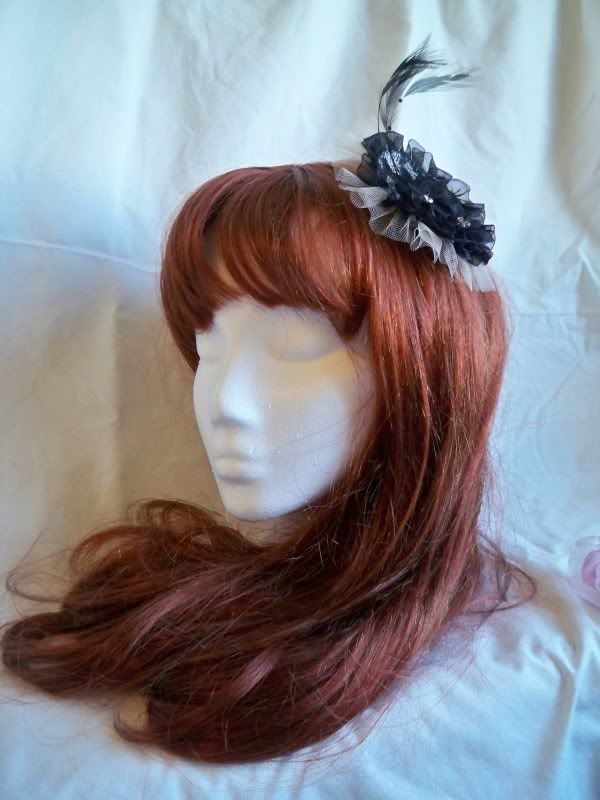 Red x Blue x White small head dress: $10

Blue lace is layered over red fabric, red and white star ribbon is around the border and a small white ribbon adorns it. Perfect for you 4th of July outfit!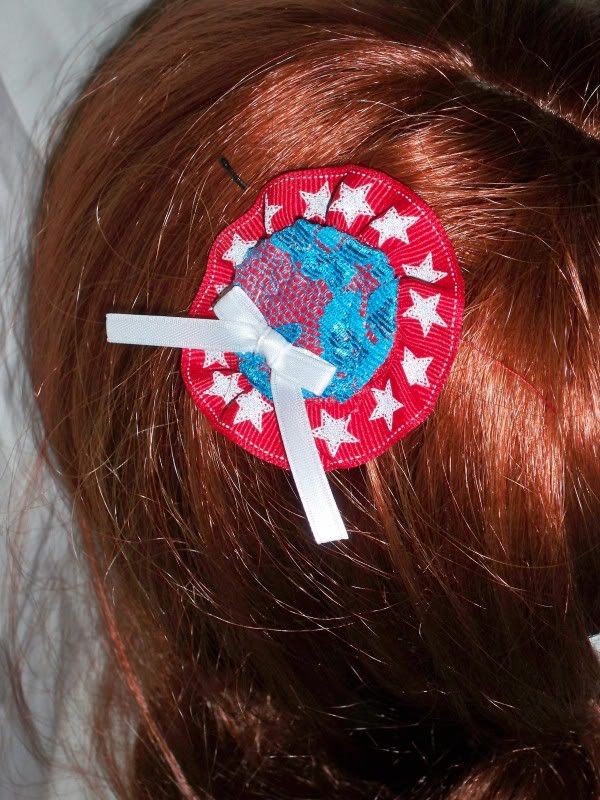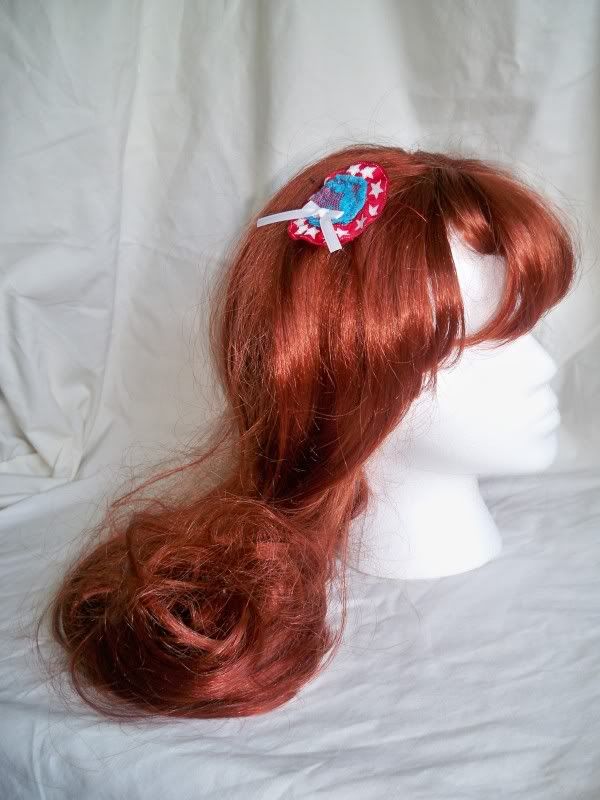 Organza Flowers: $4 each or two for $7

Each flower is sewn together by hand and is about 3" across. Perfect for updo's and as just a casual accessory. All of the samples are on a bobby pin.

Light blue x white beads; Purple x white beads; light blue x gold x gold seed beads; purple x white x white beads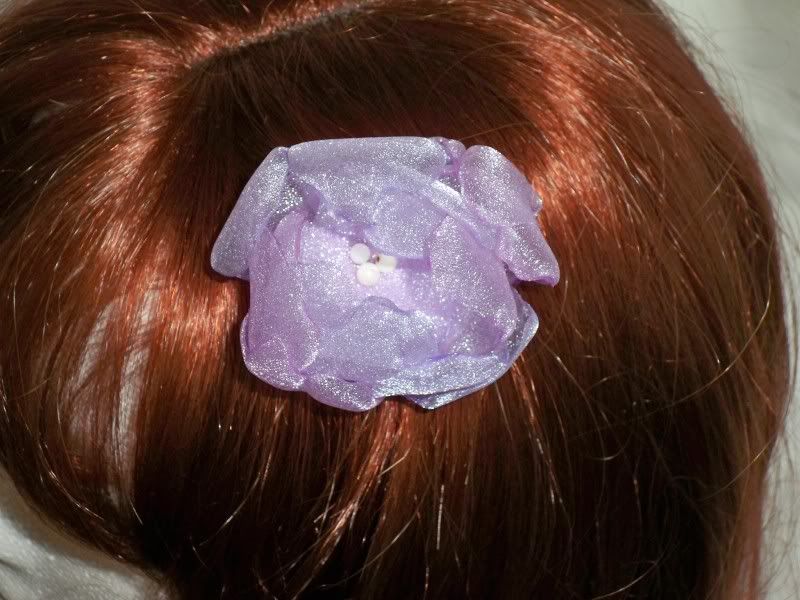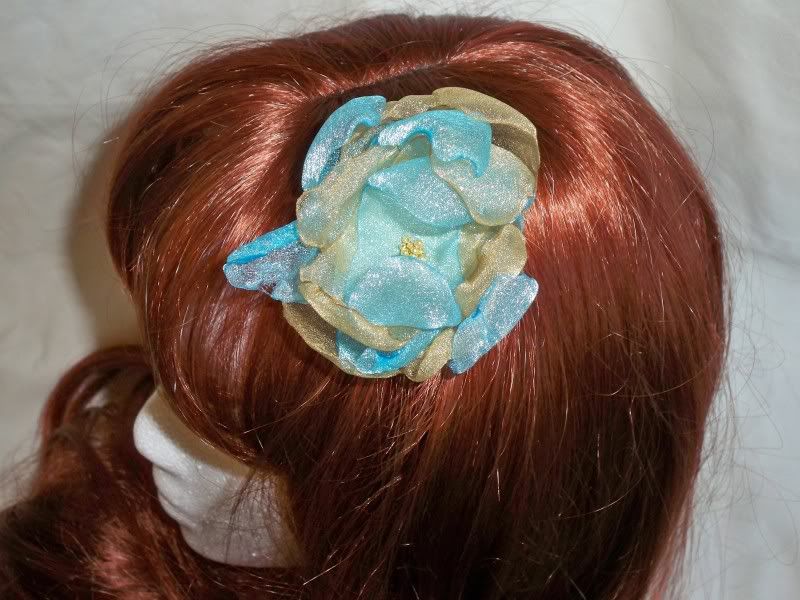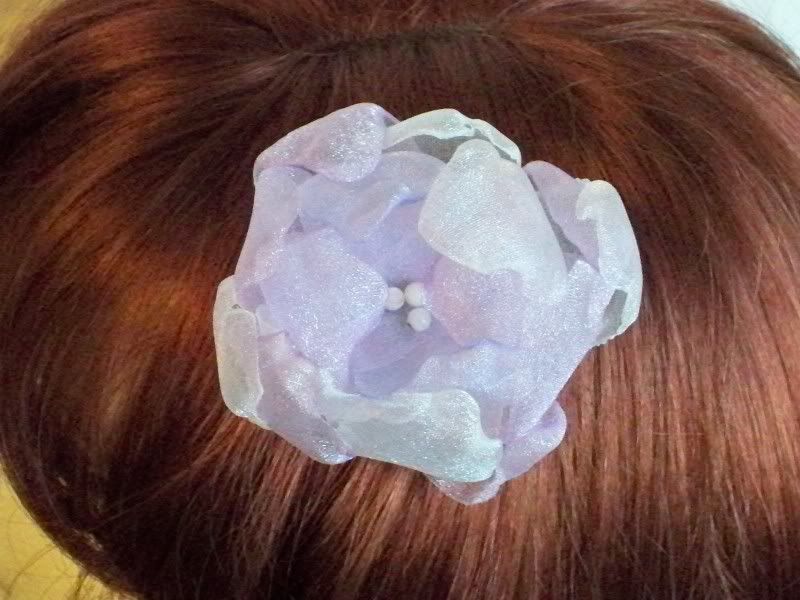 Tie Back headbands/chokers: $7 each or 3 for $20

Top to bottom: purple x purple; cream x blue; pink x mint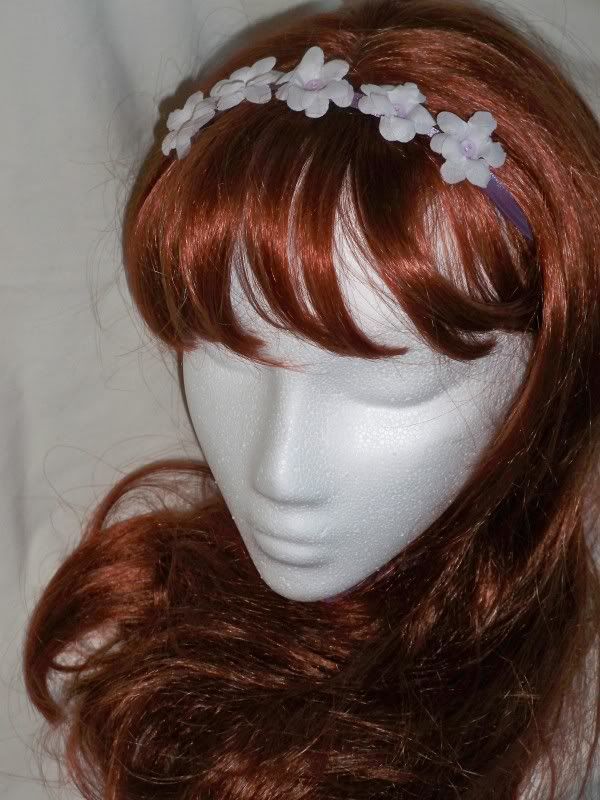 Custom Ordering:

How I work: Once you have filled out the form I will give you a price quote and making time, if the price is agreeable please let me know as soon as possible, I will make your item and send you pictures of what it looks like. At this time if the product is agreeable I will invoice you and once it is paid it will go out on the next shipping day.

Head Dresses:

How to order: Fill out the form below with colors (a diagram is provided to help you) and accessories that you would like. If you don't see a color you would like in the pictures please message me for availability first.

Head Dress
Tulle (A): Optional
Ribbon (B): Optional
Background (C): Required
Lace (D): Required
Shape (E/F): Required
Size: Required - please list the approximate size you would like your head dress as this affects price
Accessories: Optional (bows, feathers, flowers, butterflies)


Diagram of head dress:

Fabric Options (C.)
Lace Options (D)
Ribbon Options (B)
(Not pictured is Black and Red sheer ribbon)


Tulle Options (A)

At this time I do not have a picture of available of the tulle I have in stock.
Black; Light Pink; White; Cream; Red; Blue; Purple

Accessories: Bows and flowers can be made from the larger sheer ribbon or the ribbon below, other options are butterflies, feathers (not pictured at this time), and crystal beads for flower centers




Tie Back Headbands/chokers:

$7 each or three for $20

At this time I only have white or yellow flowers available. I can get just about any color for the ribbons and the centers.

Tie back head band/choker
Quantity: (How many you want in this colorway)
Ribbon color:
Center:
Special sizing: (if you need a ribbon longer or shorter then 30")

Ribbon Options:



Center Options:




Organza Flowers:

$4 each or two for $7

These are hand made and can be put on pretty much anything and can be arranged as well. There is no extra fee for what you want it attached to, prices are by the flower and not the back. (For example if you wanted two of them on a head band it would $7 regardless of the type of headband)

Please use this form when ordering a custom item:

Organza Flower
Quantity: (How many you want in this colorway)
Organza color:
Center:
Backing: (barrette, pin, headband, bobby pin, u-shaped pin, etc)
Special sizing: (optional, this is only if you want a flower smaller then 3" across)

I can get any color of organza or centers that you would like If you want a more dramatic center (large and sparkly) please let me know, this may have an extra charge associated with it.

Organza Colors available:
Light pink, light blue, navy blue, white, cream, red, yellow, gold, silver, purple

Centers Available:
Black, clear and gold seed beads; round white beads; cream and clear Swarovski crystal beads; small pink, green, blue and silver beads

Samples: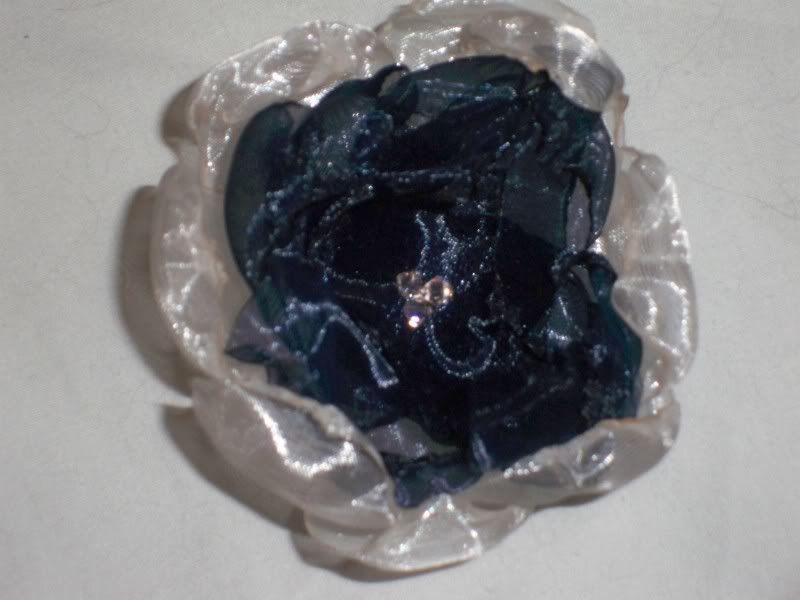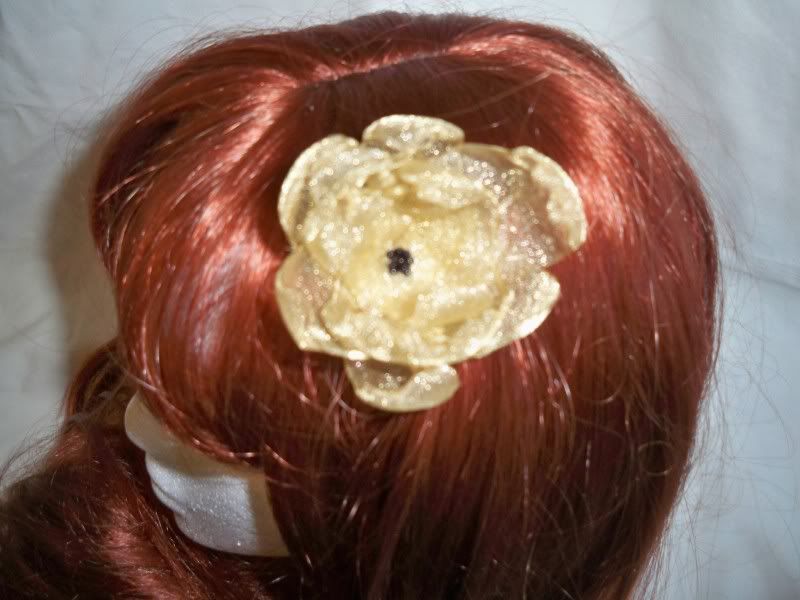 Thank you for looking! :)