-Shipping from Portland, Oregon
-Comes from a pet free environment
-Please note prices do NOT include paypal fees
-Feedback available
HERE
Offbrand Coffin Purse- SOLD
Bag is made mainly of PVC fabric and has detachable straps that can be attached on the sides of the bag, they are currently attached on the back in the photos. There is some minor wear visible on the bag, and it appears that the bag had an additional area for attaching the straps on the bottom of the back, in place there are now four small holes.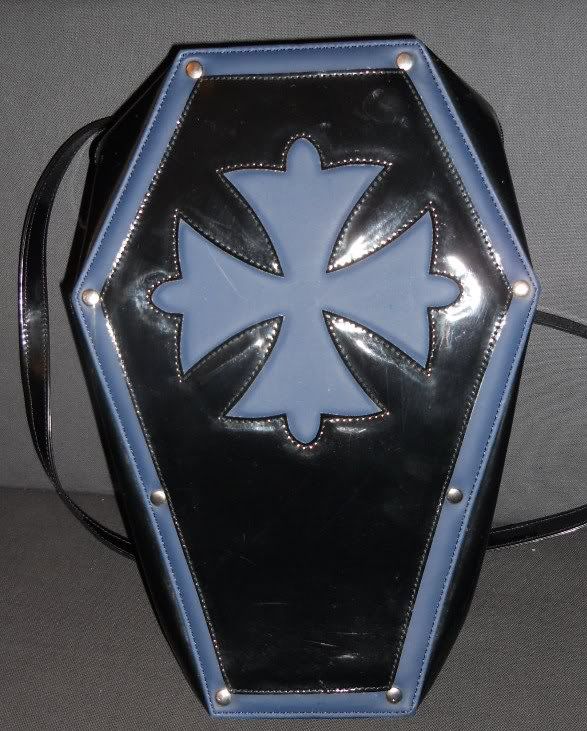 Bag is very shiny in real life, the indoor lighting is not that great here.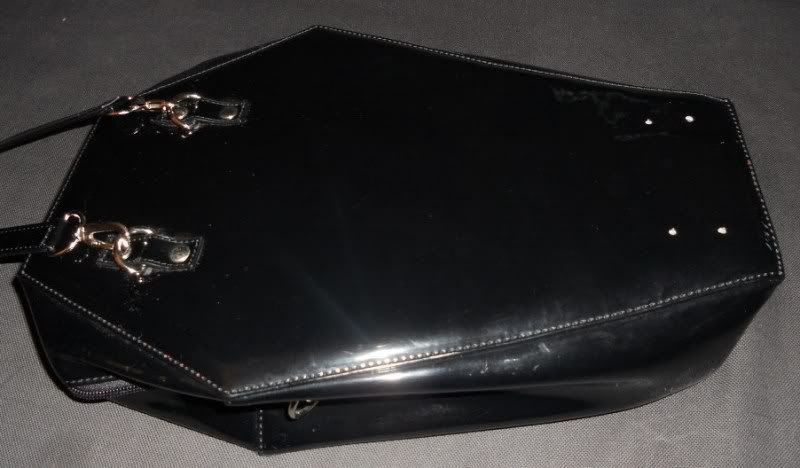 Four holes are visible here on the bottom backside of bag
The metal loop is where the straps could be switched to on each side of the bag, there are a few minor scratches visible on the bottom side as pictured.
Here's a picture to give you an idea of the size of the bag, I'd estimate it to be about 15inches long and around 3 inches wide, I can get exact measurements if needed.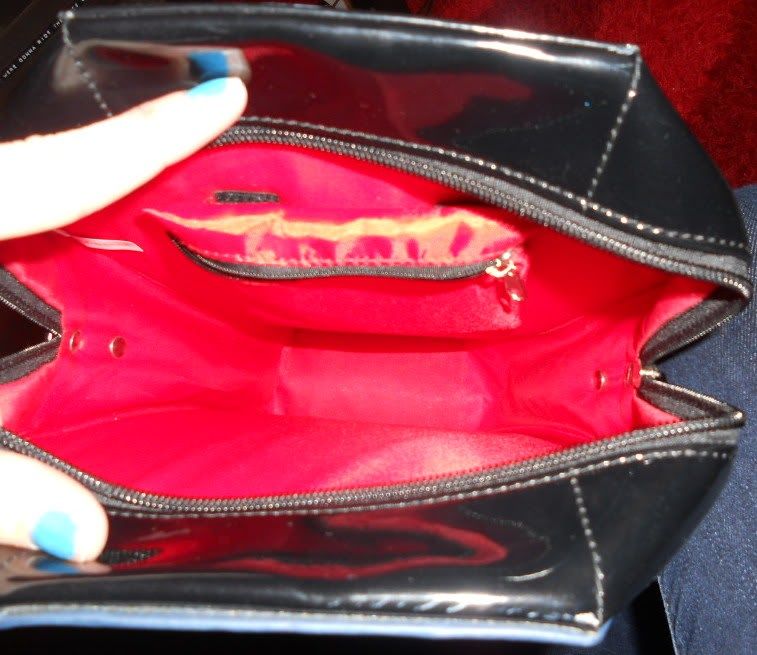 Inside of bag is bright red and roomy, with a detachable pocket secured by velcro, taken with my phone to give you a good idea of it's size.
Offbrand Pony Plush Purses
Lavender-SOLD
Pink-$30 OBO plus $10 shipping in the United States PENDING PAYMENT
Both purses are very soft, pink purse has been used only once and lavender purse is unused, each have no damage or wear. Each pony has their own tutu that is sewn in place, but only by a stitch on their back and on their belly, so they can be easily removed if you'd prefer! Each purse is about two feet long and is actually very roomy on the inside, and could easily hold your wallet, keys, and phone, plus some!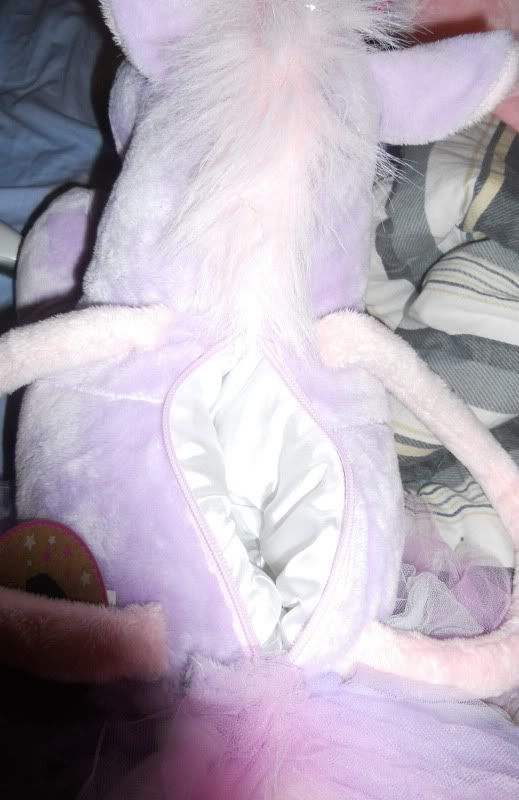 Here's a purse to person comparison to give you a good idea of the size.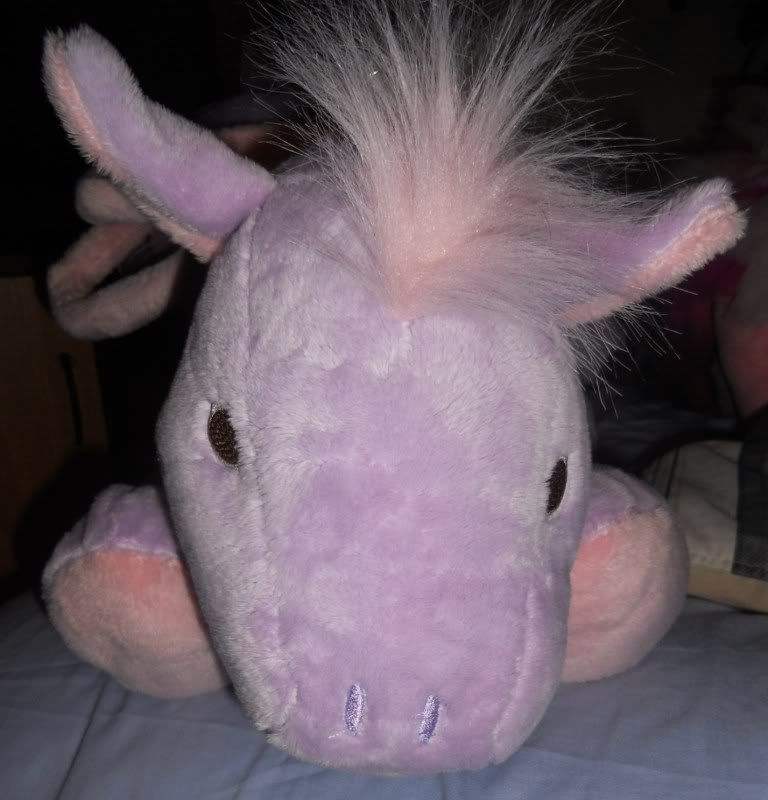 Feel free to ask any questions if you are interested. Thanks! :]