Hello!
My feedback:
eglfeedback.livejournal.com/1163082.html
I'm selling these 2 things. Sweet lolita just isn't my style any more..

First is my unicorn fantasy skirt. I have reduced the price to 65 dollars with shipping for US buyers (International buyers please ask me for a quote!) The Unicorn Fantasy Skirt is also in the Charcoal colorway (Only a few of these exist!) and it was custom made for a 44-47 inch waist, And it is 19 inches long. I'm 5'4" and it hits my knee perfectly. It can also accommodate a petticoat as well! I have only tried this on.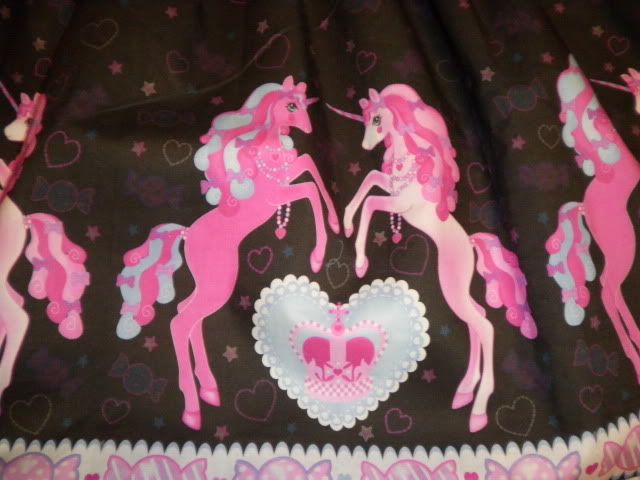 Next up is my DOL Sugary Carnival replica, which is also 65 with shipping for US buyers. This is a custom made piece for a 44 inch waist, it can stretch an inch or 2. This also hits my knee perfectly, and would look spectacular with a petticoat under it. The print on this skirt is very vivid and vibrant and the lace is sooooo cute. For being a custom DOL piece I was MORE than impressed. It's very nice work.