Hi, here a few things I have for sale ! Please don't hesitate to ask questions, I'd be glad to help you ^^
- Payments are to be made by paypal (in € currency if possible, +5% fees), bank transfer or checks for french people
- Shipping fees are not included in the price. It will be my pleasure to let you know the several methods of shipping you can choose and their prices ^^ I'm not responsible for lost packages
- No trades please, I'll accept holds depending on the feedback of the person and with a non refundable deposit for a limited period
- First person to leave her paypal address gets the item, but leaving the paypal address means you're actually willing to buy the item. If you have questions, ask them first ! I'll treat every offer depending on their time of arrival.
- Item goes to the best offer
- I don't smoke but have a cat which doesn't come near my clothes. I'll remove the cat hair anyway in case there are some on the clothes, it happens sometimes.
- I'll try to reply to your questions as fast as possible but live in a different timezone (France) so I'll do my best, please be patient ^^
- I have many positive feedbacks
here
!


Alice & the Pirates "Mad Hatter" blouse in black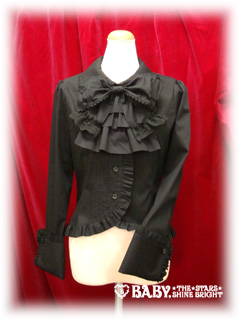 [
Proof picture
]
I'm the first owner of this blouse, it has been worn no more than 5 times and not at all this year. It's in perfect condition, the jabot is removable and has wires inside the bow to make it bigger or smaller depending on your taste. The blouse has no shirring and its max measurements are 98cm bust, 76cm waist and 60cm sleeve. I bought it for 149€ at Baby Paris and would like 70€ for it.
SOLD

Floral Bodyline JSK in black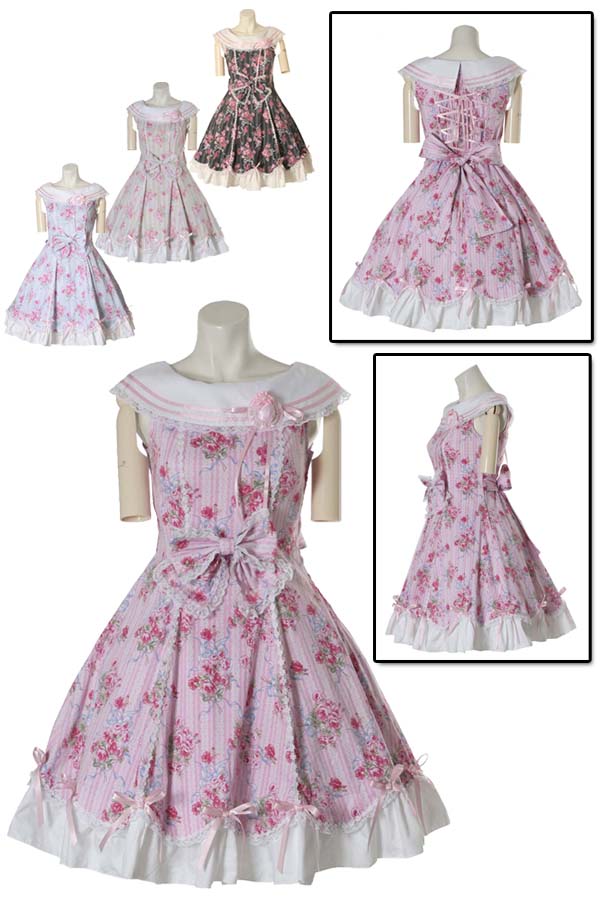 [
Proof Picture
] [
Picture worn
]
Bought new, worn only once. I removed all the bows at the bottom of the dress. The bow at the waist and brooch on the collar are removable. It's a beautiful a-line dress with cute shades of purple and dark pink. It has back shirring and stretches up to 96cm bust and 85c waist. 22€

6%Dokidoki stud logo metallic t-shirt in pink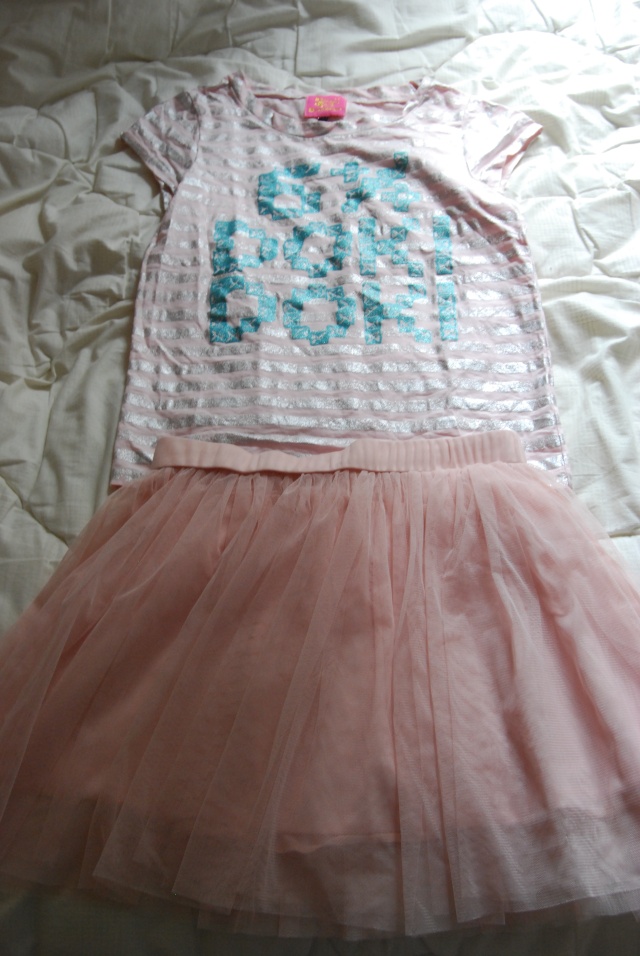 I'm the first owner of this t-shirt and have worn it once for a few hours only. It is a very cute t-shit printed with metallic silver stripes and a blue/mint 6%Dokidoki brand name written on it. Perfect for any fairy kei outfit ! It is a size S/M t-shirt.
18€ SOLD