Important Info:



*Prices edited to more accurately reflect shipping costs





Feedback:

http://community.livejournal.com/eglfeedback/540165.html



*All items come from a smoke-free and pet-free home
*I am not accepting trades right now, sorry.
*I am not a professional! I do the best I can, but please keep that in mind and don't hate on the pictures and stuff.
*Priority goes those who leave paypal address first and who can pay full price. You may add a paypal address to an inquiry if I've forgotten vital information, but the sale must be finalized within 24 hours or I will go to the "next in line."
*Shipping is included in the US (please keep this in mind), outside please ask. Insurance is extra, so if you want it let me know!
*I accept reasonable offers!

I have two proofs: My doggie and a piece of paper with my name. XD

On to the sales!

BTSSB Maria Antonio OP (Pink) -- $120 SOLD!
Condition: Good. Bought secondhand from egl_comm_sales. Has a little yellowing from age on the embroidery. I've put a picture of the worst of the yellowing so you can see the contrast. Includes the detachable waist bow. I love this dress, but I don't wear it enough and I'm moving away from Sweet-ish things.
Measurements:
Length: 90 cm
Bust: 84 cm
Waist: 74 cm
(according to Hello Lace)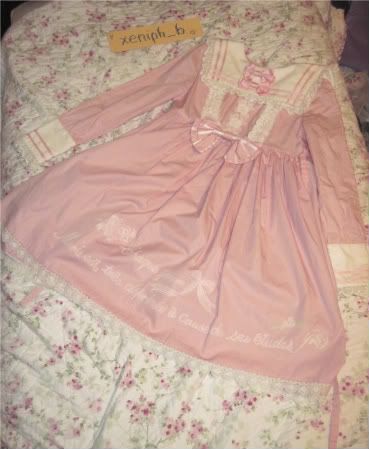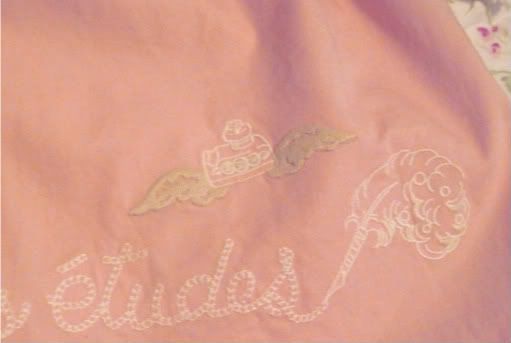 In The Holic OP Set (Cream) -- $95
Condition: Good. Includes detachable sleeves, OP and bonnet!
Measurements: (I'm guessing on these, since there's no database for it)
Length: 38"
Bust: 32" MAX
Waist: About 33" MAX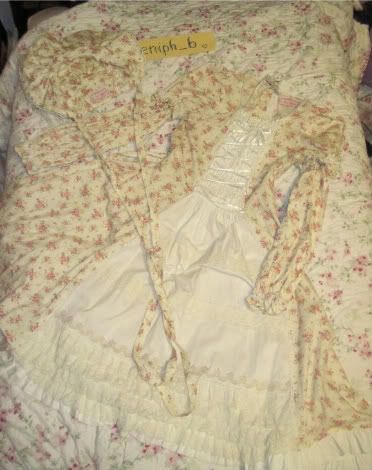 ITS "Poofy" Petticoat -- $45
Condition: Very good! Barely worn, it's not my poofiest petti (I like a LOT of poof).
Measurement:
Waist: 30"
Length: 21"


KKJJ Petticoat -- $35
SOLD!
Condition: Very good! A very poofy petticoat.
Measurements:
Waist: 31" max



BTSSB Pink LP Bow (modified) -- $20
Condition: Very good! I took out the bottom layer to make it less huge, but I'm including it so it can be easily added back in.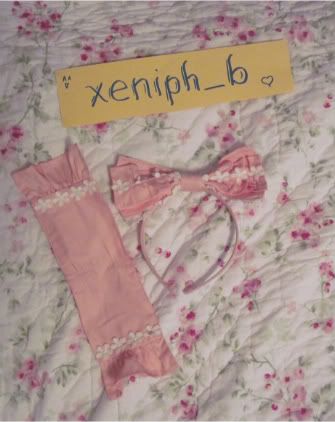 IW Blouse -- $45
Condition: Very good! Bought off comm_sales and only tried on once. Missing detachable waist ties, it came to me that way.
Measurements:
Bust: 33" max
Waist: 28" max





BTSSB Knee Socks -- $18
Condition: Used--good. Well-worn, a little stained on the bottoms but clean and quite a bit of use left in them. Gold embroidery in the toes is intact.





IW Ballerina OTK socks (GreenxCustard) -- $40
Condition: New w/o Tags, only tried on once!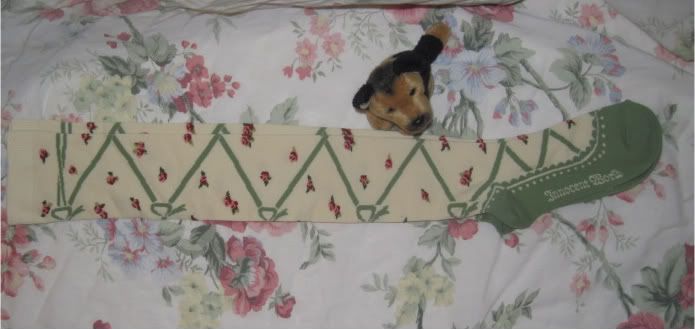 Cyperous Long Wig -- $60
Color is a reddish blonde.
Condition: Tried on once, half styled and then straightened again according to Cyperous' method.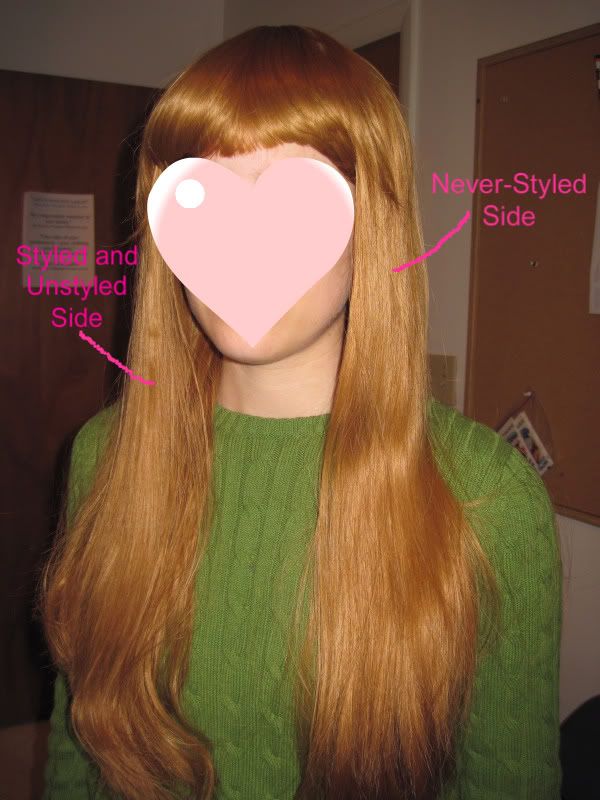 Black Headbow -- $10
Condition: New. Only put on for the "worn" picture here!





Handmade (not by me) "Velvet" Headbow -- $10
Condition: Very Good. There is just a little stain on the bottom of the bow. I haven't tried to get it out. The bow can come off the headband to be pinned to the hair (this is how I wore it).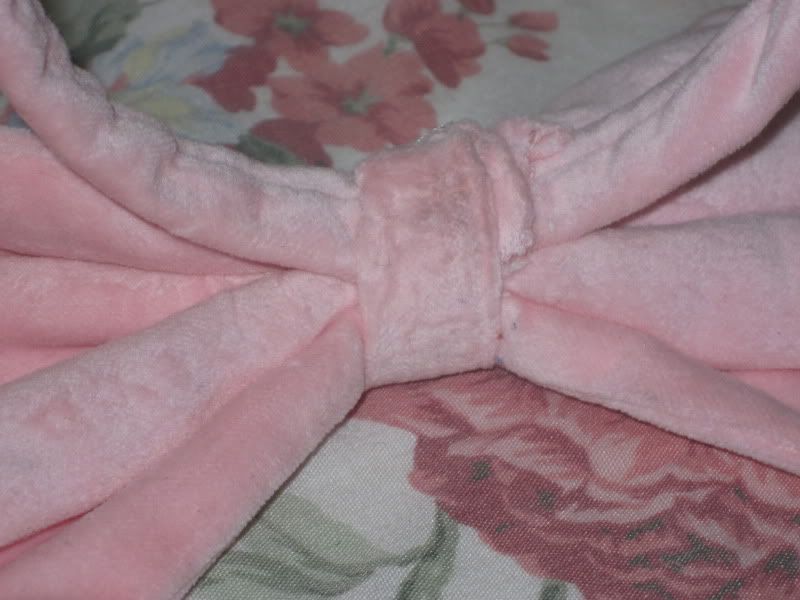 BTSSB Gloves -- $30
Condition:
Like New! Never Worn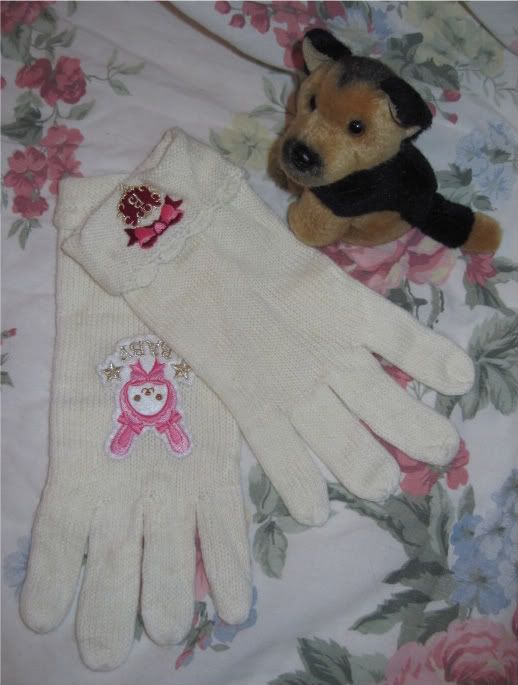 Mint/Violet Pansy Fabric (183" x 54") -- $20
Condition: Like New! The only rub is that I'm not sure what kind of fabric it is...I think some sort of polyester/cotton blend. Not really shiny, nice and sturdy.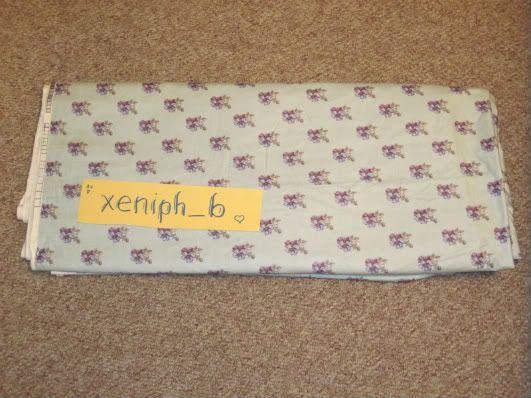 Thanks for looking!