Hello!

My birthday is coming up this sunday, and i found that a legit reason to fill up my closet a little more (though i could find a legit reason for that any time, any place though..).
I have a lot on my wishlist, so I'm not going to post tons of pictures, but i'll put description of what i would like to buy!

Almost any OP/JSK from Alice and the Pirates, it's my favourite brand and there are only a few items I don't really like (rose jail, vampire forest, basically the very super hyper all over prints I don't like). For AatP, I'm also looking at some brighter colored dresses, like lilac for example. Same goes for Juliette et Justine, I love almost any darker JSK or OP from them. (if you think you have a dress/skirt that might suit my style, you're free to let me know)

Note: I'm small, the maximum bust I fit is 86 cm.

I'm also looking at some particular designs of Angelic Pretty, dresses like:

and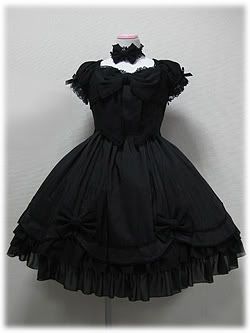 and styles alike.

I'm also looking for the black sugary carnival replica skirt!

And at last, I'm also looking for cardigans/cutsews/bolero's etc. in black, off-white, yellow, grey, light-blue and pink Not blouses

Now, that was some wishlist!


My measurments are:
bust: 78 cm
waist: 65 cm
hips: 90 cm
This means a lot of dresses are too large for me! Maximum bust I fit without looking weird is 86cm!

Feedback

Thank you for reading this novella!