Feedback can be found Here!

- I only take paypal.
- First to pay gets the item.
- Prices include US shipping.
- I am open to offers.

Bodyline Skirt $35

Waist: 24in to 30 in.
Length: 20in.

It has a little built in petticoat.




Meta Lace Skirt $50

Waist: 26in to 30in.
Length: 19in.

It also has a built in petticoat. There is a little red-/pinkness on the top of the back because I wore this with a red blouse and it ran into the fabric a bit. It's not especially noticeable and if you wore a blouse over it, you would never see it. I also lost the ribbon from the back bit it shouldn't bee too hard to replace.



Back
Ex. 1 of stain
Ex. 2 of stain

Fan+Friend White Dress $80

Bust: 38in to 45in. (There is a ribbon in front to make it even smaller.)
Waist: 34in. (There are waist ties.)
Length: 43in.

There are also detachable sleeves that are not shown.




Pink Double Decker RHS $50

Size: 25.0cm

Never worn but there are a few nicks on the side.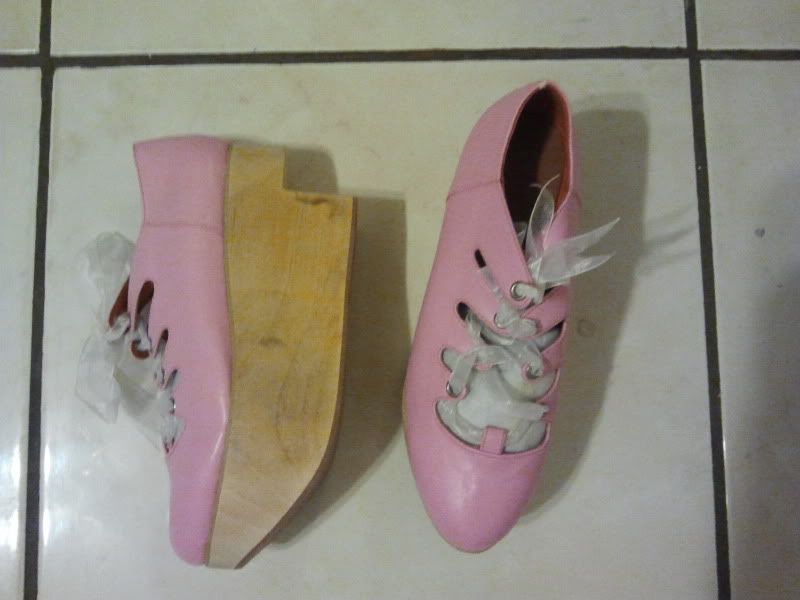 Nicks 1
Nicks 2

Ask any questions you have!