Payment Information: I accept cc and non-cc paypal!
Shipping Information:
For US buyers:Prices include shipping unless otherwise noted.
International buyers:Since shipping rates depend on country, I will offer you at least two price options (first class and priority).
Feedback: http://community.livejournal.com/eglfeedback/1122586.html
- Prices are negotiable!
Extra info:
- Items have been professionally dry cleaned or hand washed for this sale!
- I have cats, but they aren't allowed in my closet.

On to the items!

------------------------------------------------------


Metamorphose - Sweets Bikini: $150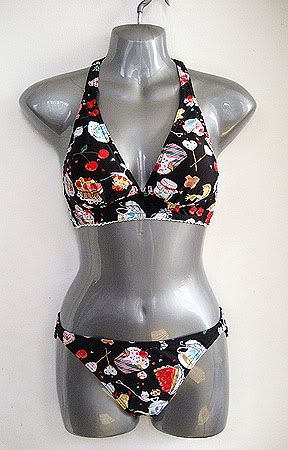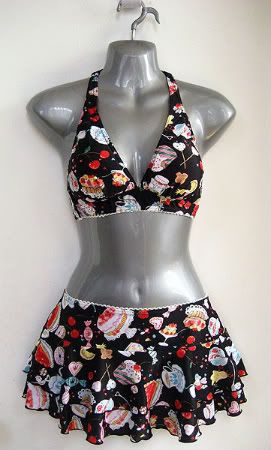 Back
Bottom wear
Skirt print detail

Fits a US Size XS-S
Top: 34.5" - 37" (very comfortable for B or C cup)
Bottom: 36" hip (MAX)
skirt: 36.8" - 40"

Worn twice, in very good condition!
The top comes with shaped inserts, but I took those out for wear (they're back in for this sale). The bottoms have very slight pilling that occurs on any suit when you sit on the edge of a pool or hot tub. I never wore the skirt.

------------------------------------------------------

Metamorphose - Sweets Cutsew: $30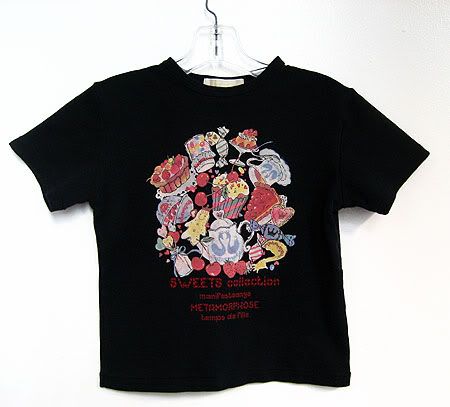 Design detail

Fits a US size S-M.
Bust: 32"-38"
Waist: 32"-38"
Shoulder to Hem: 19.5"

Worn lightly by previous owner, worn once by me.

------------------------------------------------------

Young Young Love - pink cutsew: $15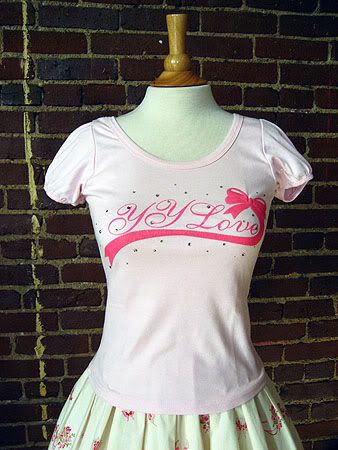 Back

Bust: 30"-38"
Waist: 28"-32"
Shoulder to Hem: 21"

Lightly worn, in excellent condition.

------------------------------------------------------

Heart Beat - Alice socks: $12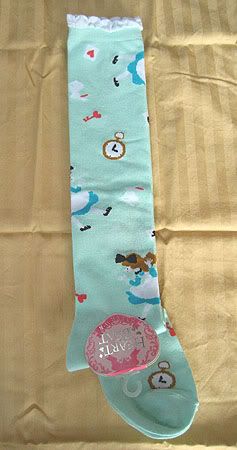 Never worn!

------------------------------------------------------


Baby the Stars Shine Bright - Stained Glass Seraphim OP & matching headband- Ivory -$380 SOLD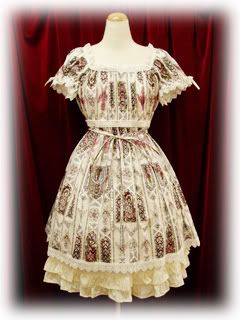 back | print detail | proof of ownership (underskirt not pictured) | headband

Bust: 34"-38"
Underbust: 32" (it comes with waist ties for a slimmer look)
Waist: free

This is the original version of this dress, not the AatP re-release! It comes with it's ruffled underskirt and matching headband. It's been gently worn three times and is in perfect, like new condition!


------------------------------------------------------

Emily Temple Cute - Mermaid JSK - mint: $180 - SOLD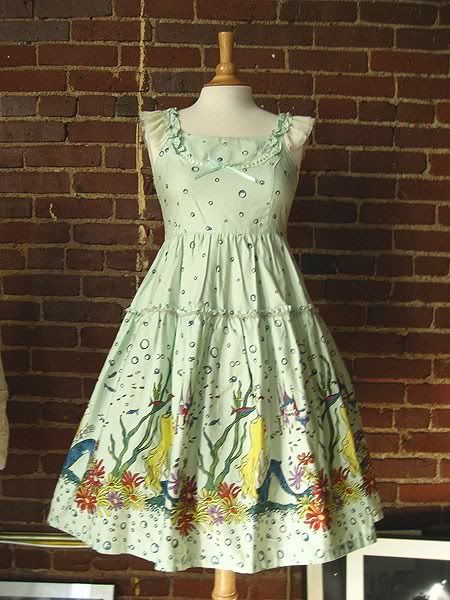 Back view | Mermaid print detail

Bust: 34" MAX (no shirring)
Empire Waist: 29"
Length (shoulder to hem): 38"

This beautiful ETC jsk is in excellent condition! There is one, 1/4" light spot on the front left of the skirt portion of the dress. It is barely noticeable up close and is not noticeable at all from a few feet away. Picture of light spot
------------------------------------------------------

Secret Shop - Tea party shoes: $20 SOLD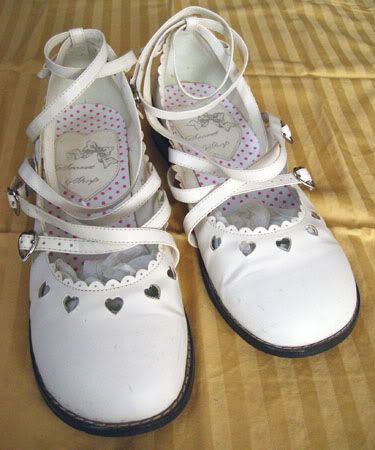 Toe scuffs and stains
Toe scuffs and stains
separating layers and glue (I think?)

Size: L

I made the mistake of running across a freshly watered lawn while wearing these... the end results was a mess of grass stains covering the toes. I've cleaned them as well as added several coats of white shoe polish, so it isn't too terrible, but it also is still far from perfect. These could use some serious TLC from a skilled professional, but my local guy won't touch white shoes, hence their condition for this sale. The price (includes shipping!!) very much reflects their condition.