Location: Chicago, IL, USA
Payment: Paypal
Feedback: "jolarocknrolla" on ebay
buying/selling feedback on DOA, on LJ and on Loligoths ... and now EGL Feedback

I'm looking for trades w/ individuals w/ good feedback. I'm looking for BROWN lolita shoes or sandals in size usa 8.5 o 9 or "L" size in brand shoes ... also looking for AP's Little Bear's Cafe socks in black colorway or possibly brand socks i may not have. usa swaps prefered because of shipping costs.

1) IW white Heart Cross Strap Sandals size LL - new and in perfect condition, just put on twice, never got to wear them really since they are too big for me. http://innocent-w.jp/shopping/102902/index_e.html owner photo:




2) btssb socks (2nd from top left in photo) black socks w/ red/white polkadot bow print - got these in a trade but i already have a pair, these look like they have been worn and washed but in good condition.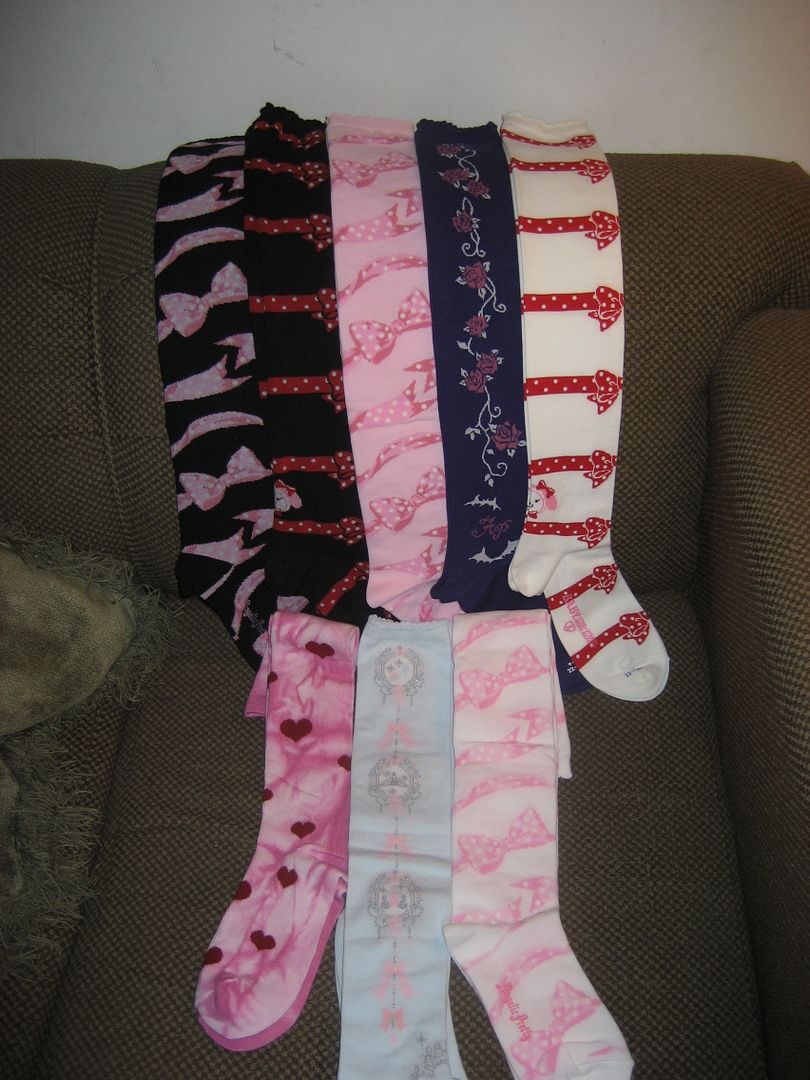 more swaps here