Guidelines:
~ Feedback: http://community.livejournal.com/eglfeedback/1051770.html
~ I will ship the same day payment is received or the next day the post office is open
~ I ship from Kanazawa, Japan
~ I take paypal only
~ If you don't like the price feel free to make me an offer! Also open to trades.

Item 1: BTSSB Novelty Poster SOLD
Condition: New! Received as a gift with purchase. I'm not a poster person, so I want it to go to a good home.
Asking: $25 + cost of shipping (I must purchase a poster tube for it; seriously buyers please inquire for shipping costs)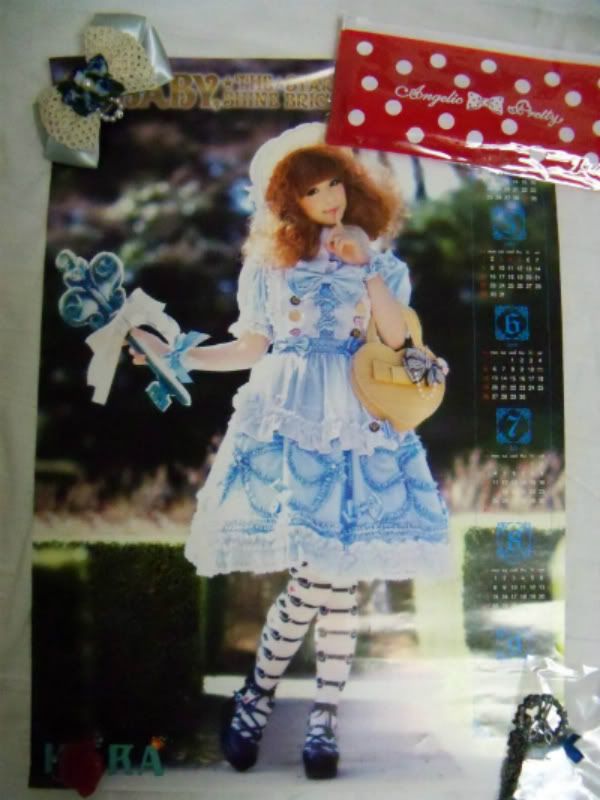 Item 2: Angelic Pretty Novelty Cutlery Set SOLD
Condition: New! Received as a gift with purchase for being a card member. Matches French Café nicely.
Asking: $35 shipped via airmail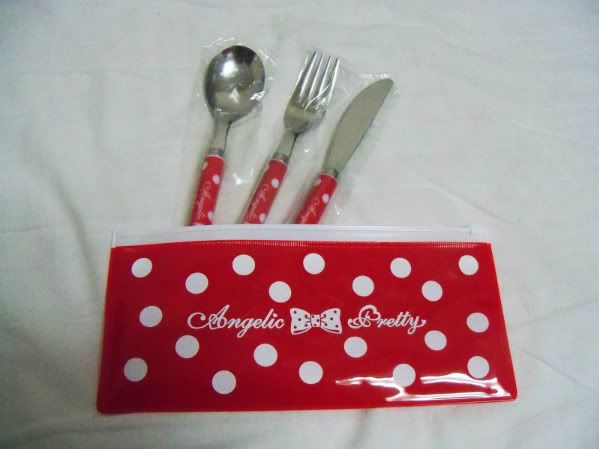 Item 3: BTSSB/AATP Spring 2011 Catalog SOLD
Condition: New, no rips, tears, bends or stains! Received as a gift from a tea party.
Asking: $15 shipped via airmail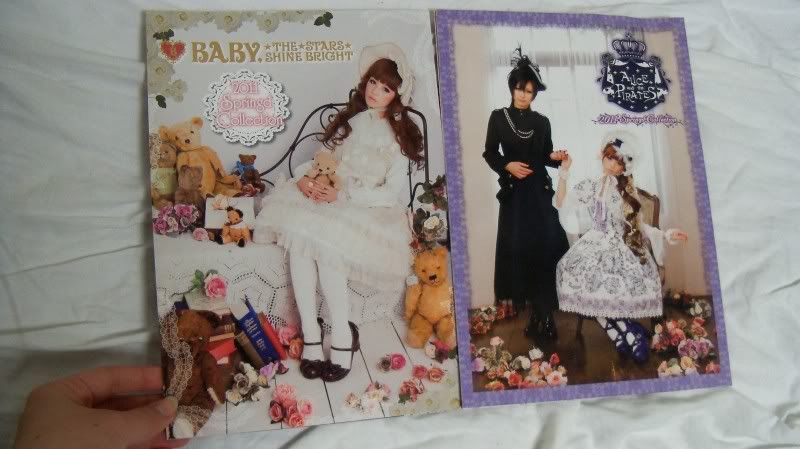 NOTE: The catalog for sale is on the left. The right one was damaged and has been sold already.

Item 4: Offbrand Black Sailor Blouse
Size: M Bust 76-84 cm, 86 cm max; Waist 80 cm max
Condition: Good. Bought second hand and the only thing that seems off is the satin ribbon tie and decoration, which seems to have dulled from age/storage.
Other: Made of polyester/cotton blend. There is no tag indicating the maker, but it's right alongside Bodyline quality-wise. A very nice blouse, but it's just a tad too tight for me.
Asking price: $23 shipped via airmail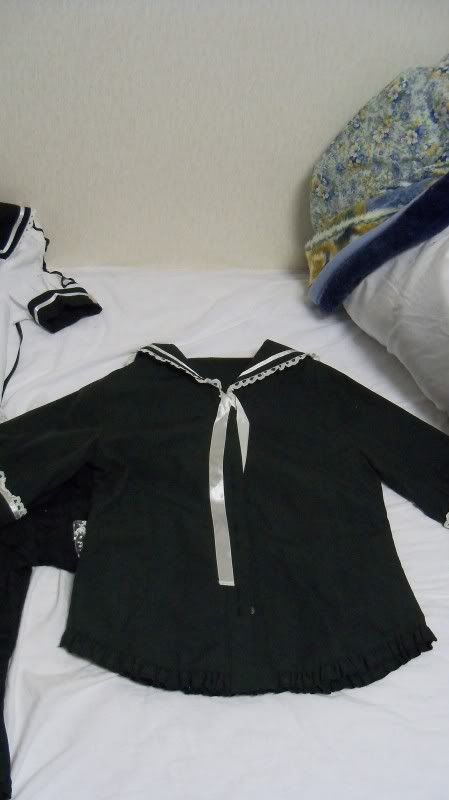 Worn (over cami):




Item #5: Bodyline Plaid Punk skirt SOLD
Size: Free (lots of stretch, easily fits my 80 cm waist and can stretch a few inches higher)
Condition: Good. Bought second hand, worn 3 times and washed clean and ironed. No obvious defects or flaws.
Other: I'm parting with it because it isn't quite the plaid I like, plus I have two other red plaid pieces as well. The skirt is no longer available on the Bodyline website.
Asking: $35 shipped (Note: this is higher than my previous sale since it turns out the skirt is heavier than I expected, so shipping is higher than I estimated.)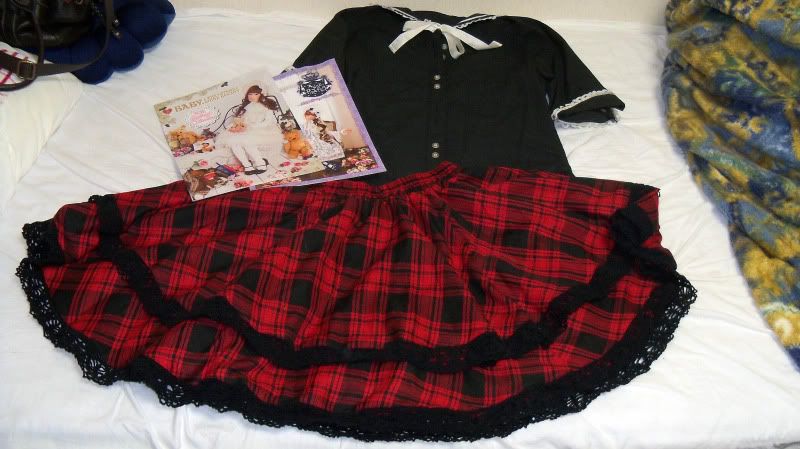 DT:
Long shot, but I would like to trade my Masquerade Letter necklace here with the bracelet in the same color.



If I can't find a trade, I'd be willing to sell it for $30 shipped via airmail. TRADED

Also, my SS is still open for business until the end of July. At this time I am NOT taking reservations. You can find my terms in my lj here: http://yasashinayume.livejournal.com/611.html

Thanks for looking!